The Kingdom of Tonga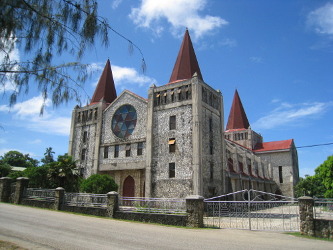 The Capital, Tongatapu, LINK.
---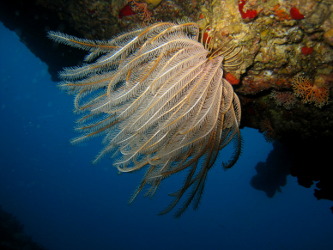 Underwater Vava'u, LINK.
---
Photos of the Vava'u archipelago below
"Mainland" photos

The Pua hotel on Neiafu's oceanfront.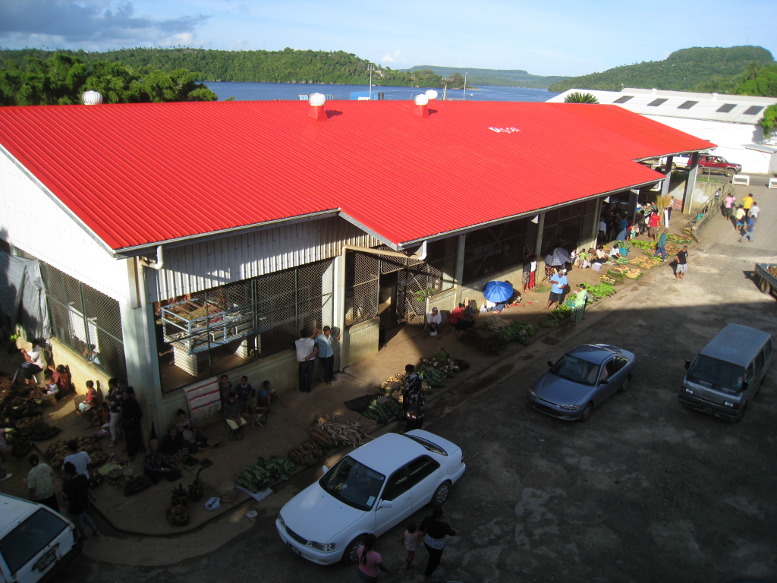 The veggie market in front of the hostel, centre of town.



The Port of Refuge, Neiafu Bay,
The most protected anchorage for Yachties in the South Pacific.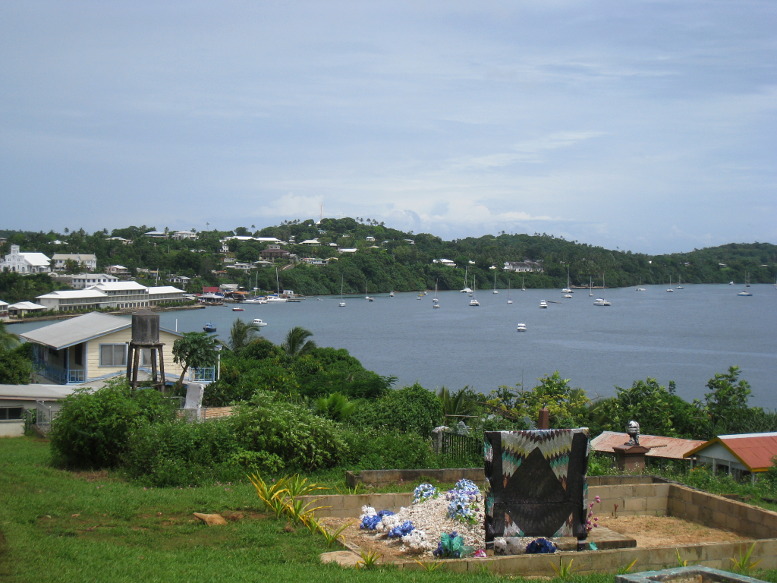 Neiafu is a pleasant place with very friendly people.
It is a small place, extremely laid back, not much going on.



The "Yacht Club".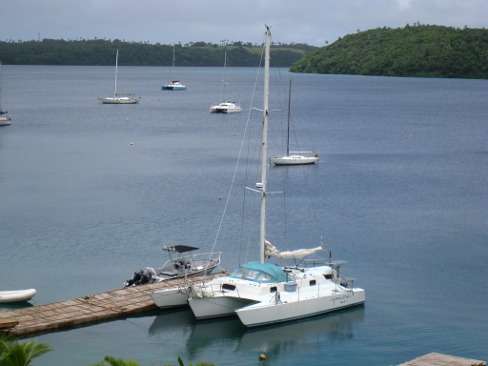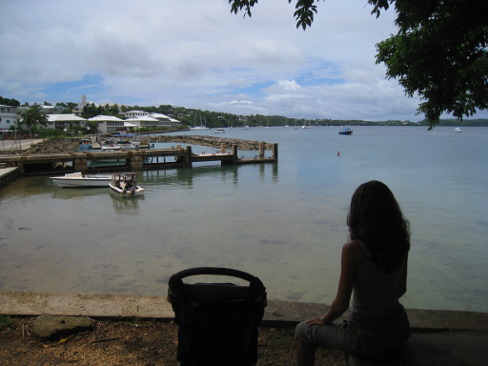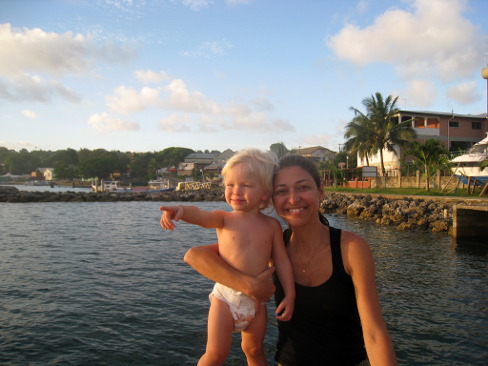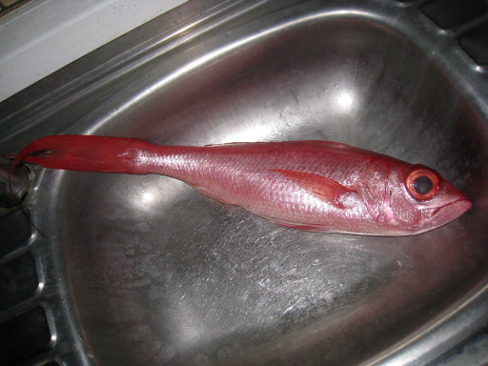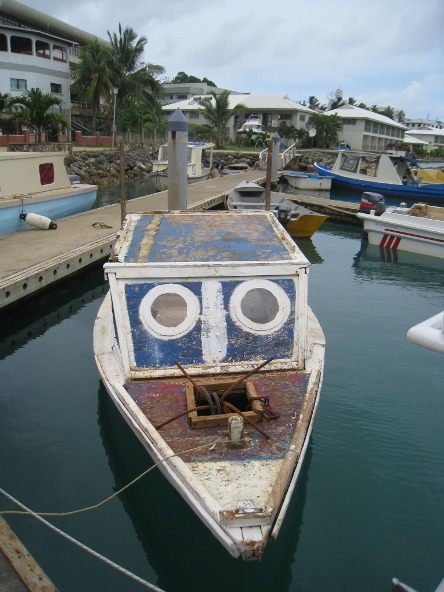 This Opakapaka cost only a couple bucks !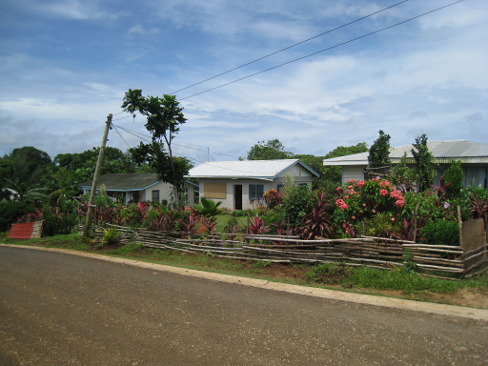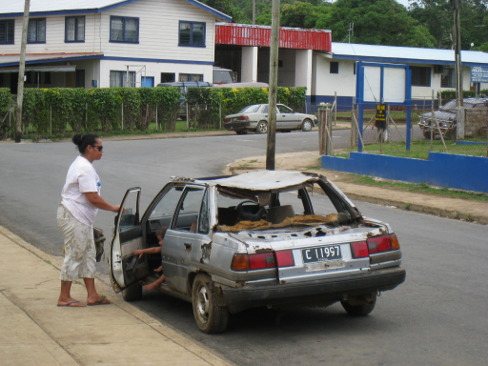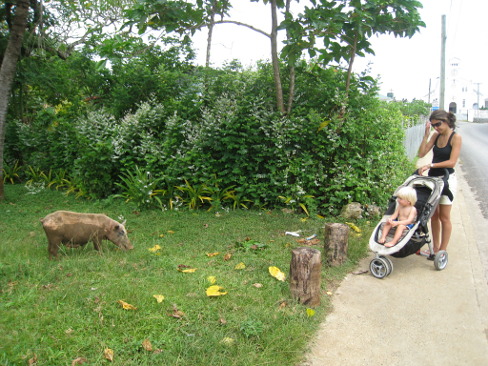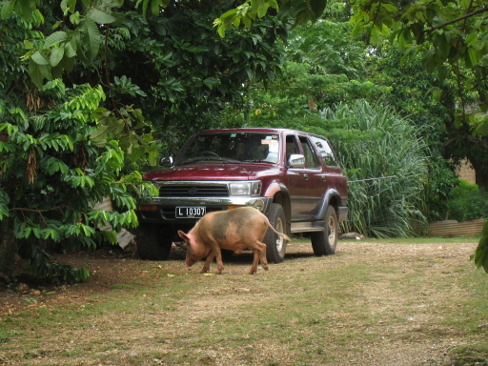 Local culture...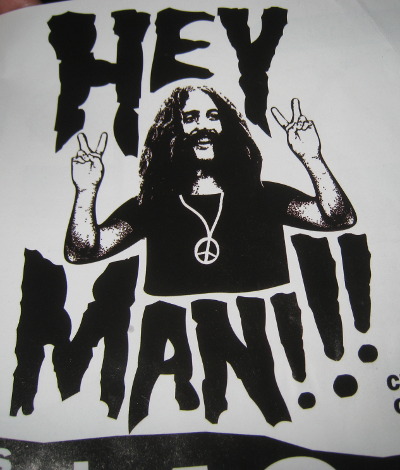 Every time lil Brando sees this picture he points at it and goes "Daddy !"
Very strange....very strange indeed !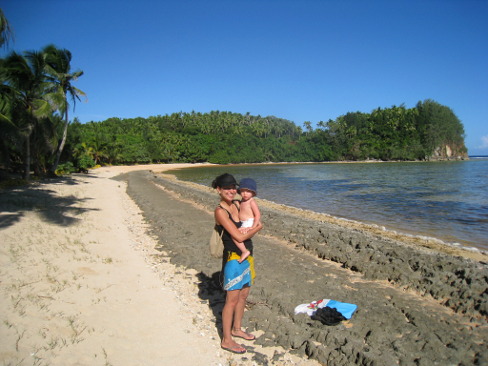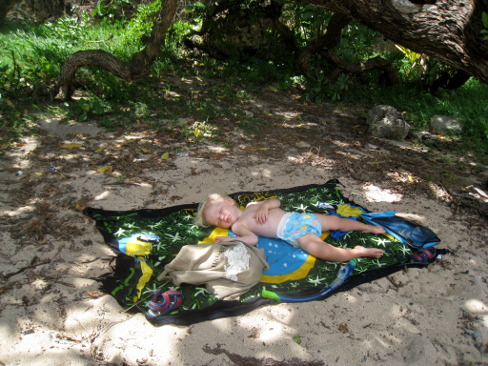 Eneio beach.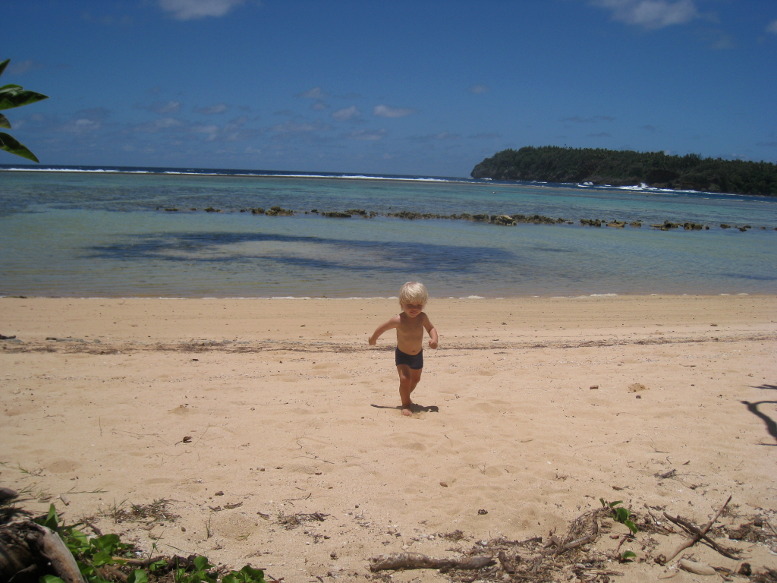 I made the background "wallpaper" for this page of a photo from here.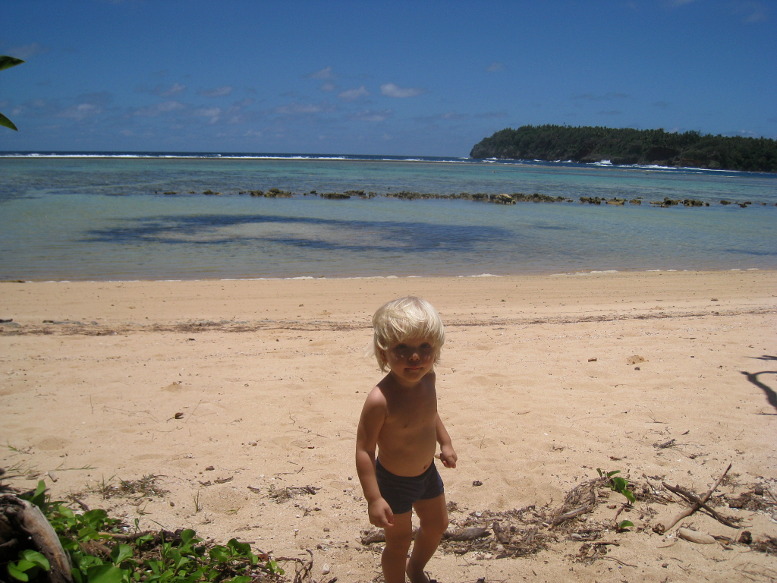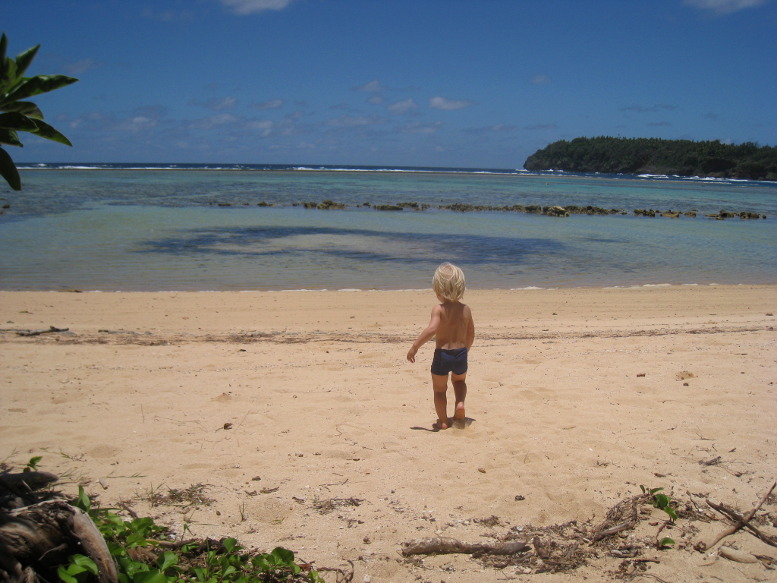 ---
Pangaimotu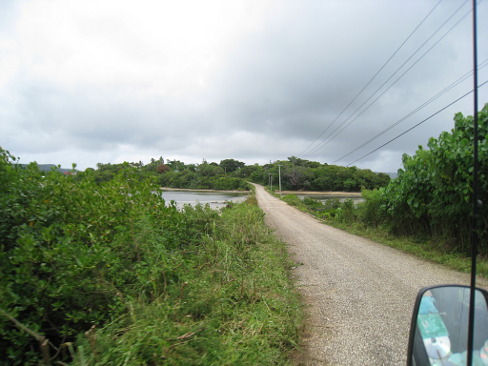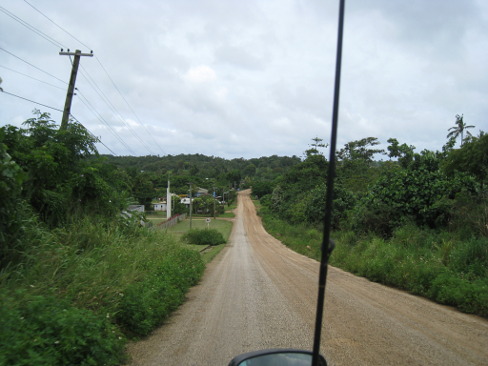 Pangaimotu is connected to Vava'u.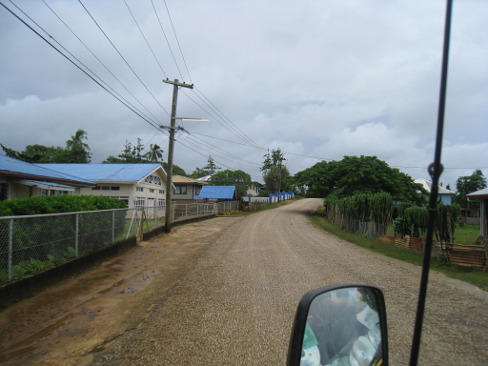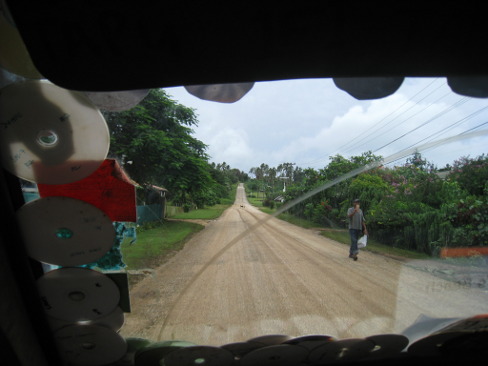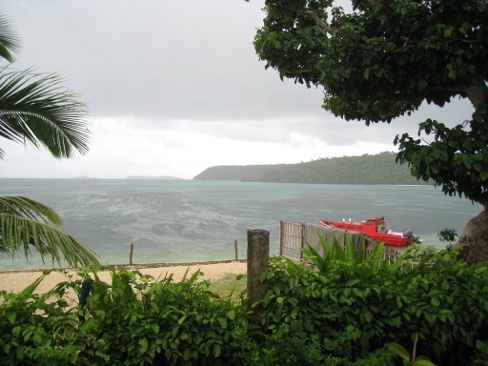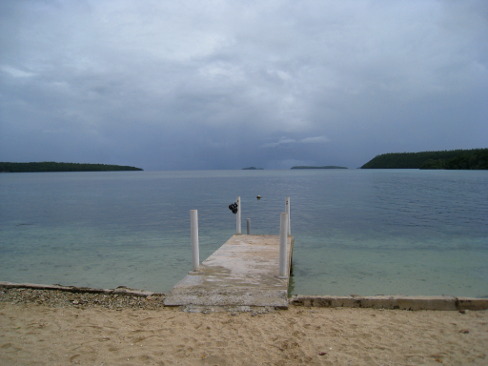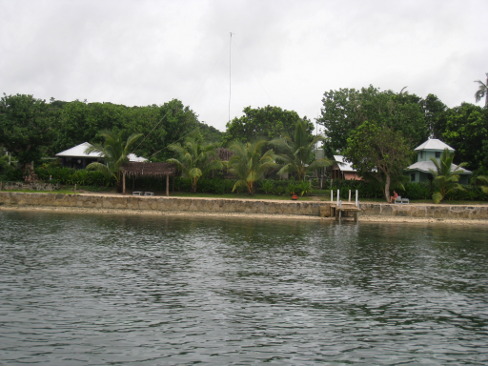 Lucky's beach huts.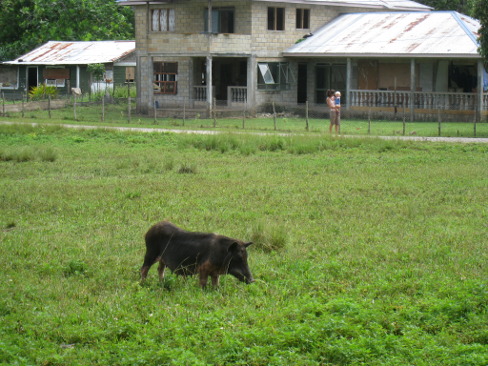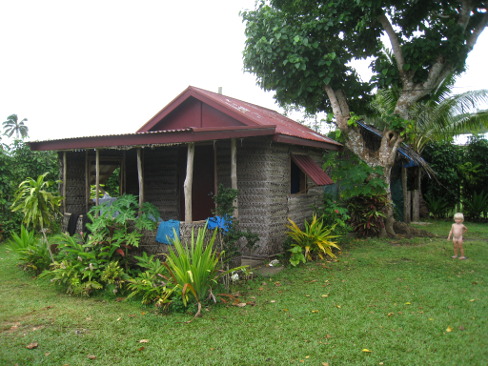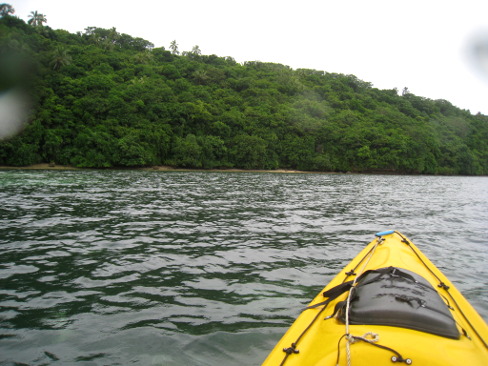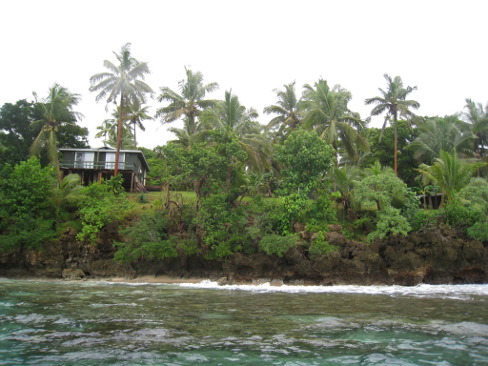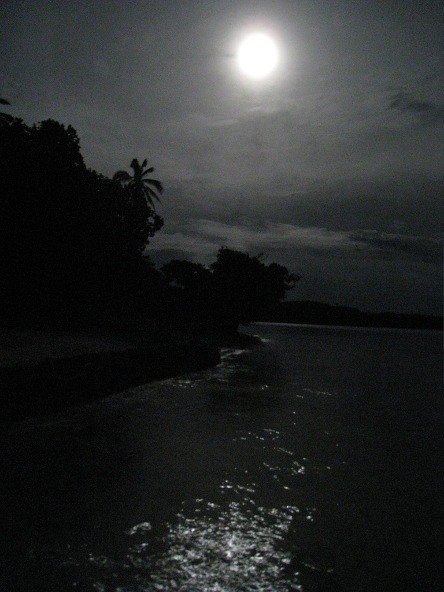 Around Mala Island....& Full Moon !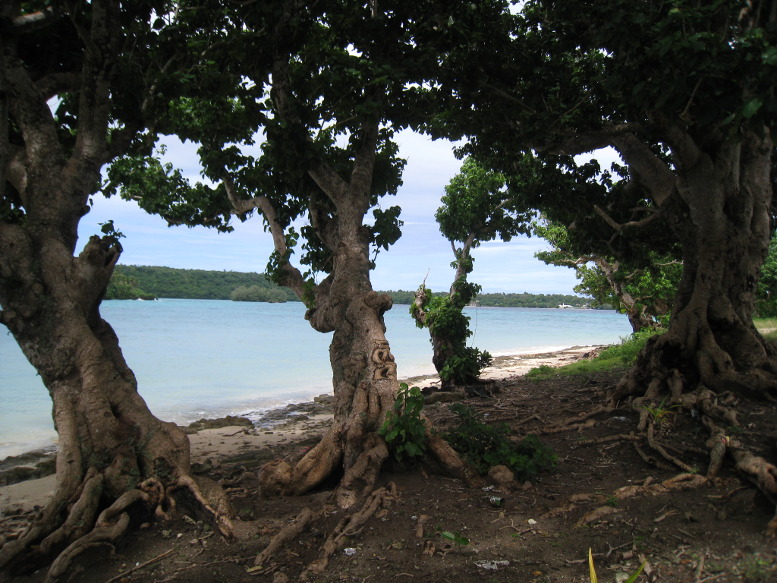 Massive Milos by the beach. Reef resort in the distance.


---
Ofu Island

A few days spent at Tevita's place.



Pigs run Amok !!! with the environmental effect of a nuclear bomb !!!



Unfortunately pigs roaming free EVERYWHERE causing chaos and destruction is VERY much an essential part of Tongan DNA.
To an outsider it seems odd that the Tongans do not seem to see it that way even as their yards look like someone
threw a few hand grenades into them every night....for each his own I guess....I would not want to stereotype but the
few Tongan bedrooms I've seen do look like an explosion in a mattress factory so I suppose the whole thing makes sense,
in an anthropological sort of way...
I remember an enlightening conversation I had while getting a ride from a local on Pangaimotu.
I comment on the Pigs crossing the road and he admits they are a nuisance,
"...you just gotta keep eating them to get rid of them, like this morning...at 5am we were driving in
pick-up truck and we saw some pigs crossing the road so I tried to hit them with the truck and I did,
then we took one home and we eat it for breakfast."

The Pig-culture is so ingrained in the daily life of the population that they barely notice them anymore,
except when they're hungry. Extremely barbaric treatment of pigs is also very common, they tend to be treated
like a sack of potatoes....or worse. I also witnessed plenty of pigs in human form who do not hesitate for a
second to throw plastic garbage into the Sea....



The "Tongan feast" is a principal cultural experience for tourists visiting the Kingdom, kinda like the
Hawaiian Luau. The Tongan version is even heavier and less appetizing, not really my idea of gourmet.
The hefty size of an average Tongan reflects the content of the feast quite well.



Brando getting ready for action.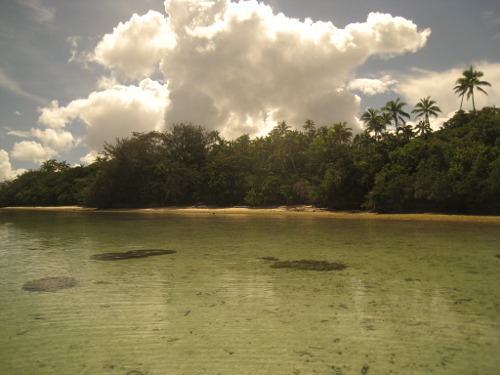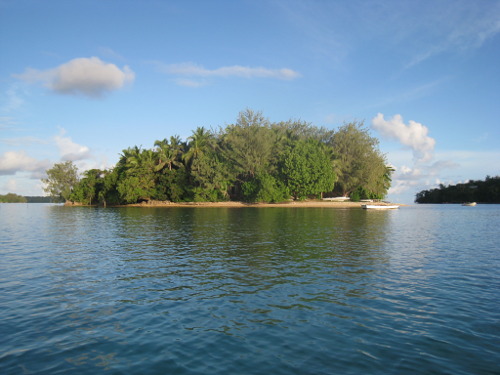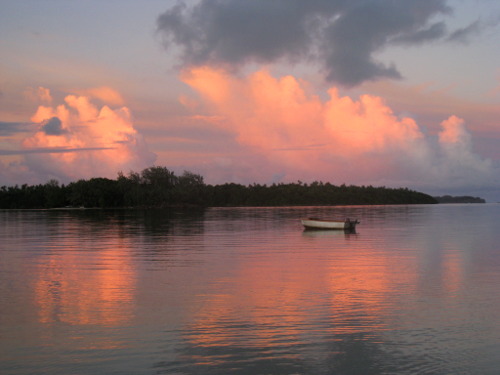 This mini-Island next to Ofu is leased by an "American".



Kenutu & Mafana Islands as seen from Ofu.
Again, a spooky resemblance to the Scandinavian Archipelago !!!???



Kenutu.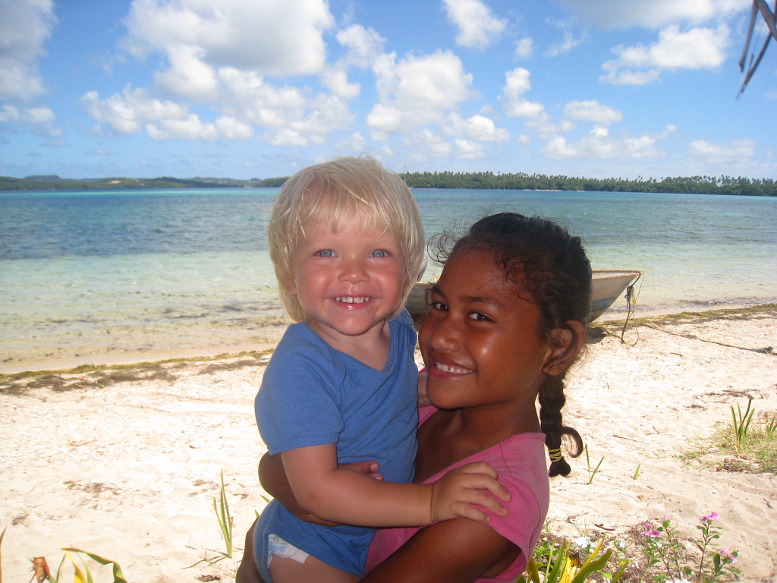 ---
Kenutu Island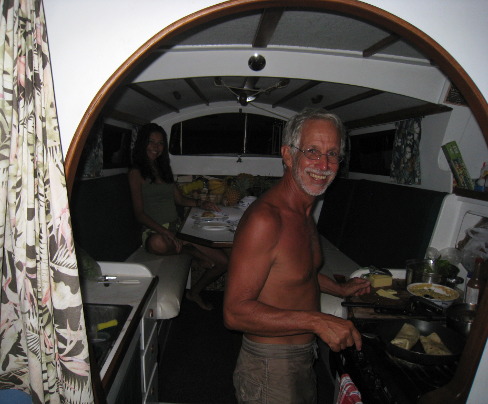 California Steve cooking up a mean Burrito !
on the Hawaiian trimaran Manu-O-ku which he sailed down from Hawaii.




A visiting rental Cat.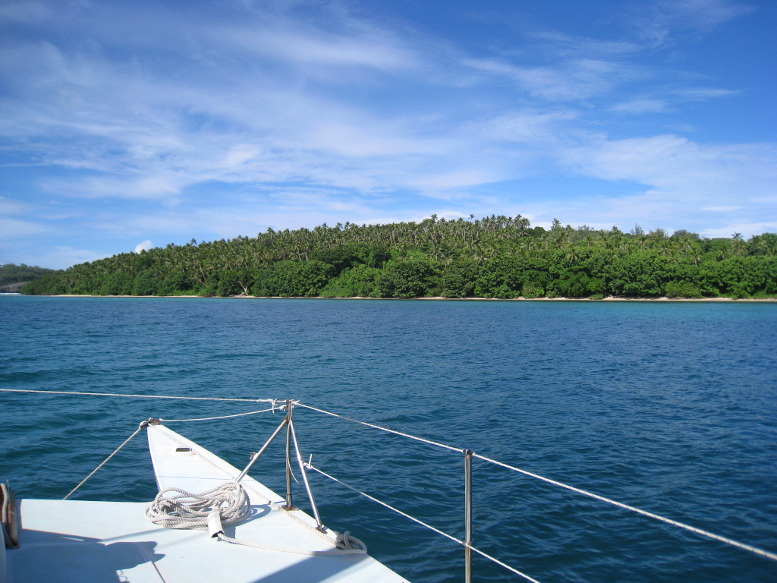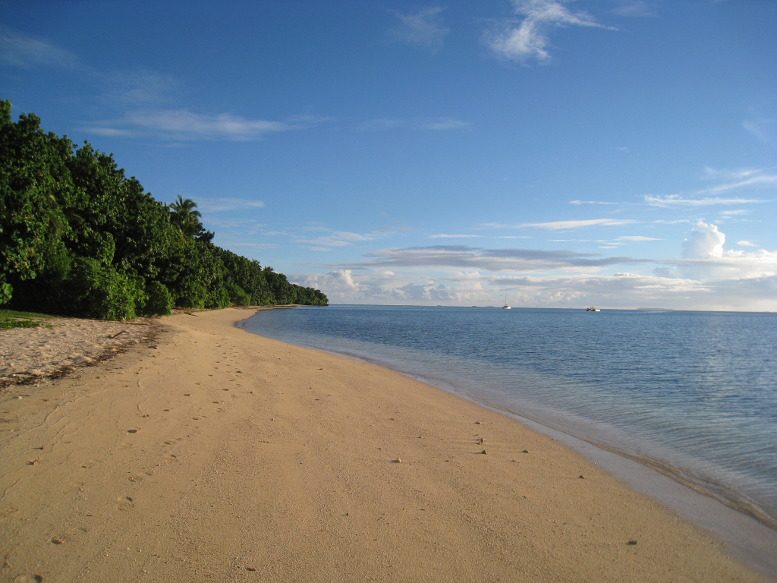 An upcoming season of "Survivor" is supposed to be shot on this Island.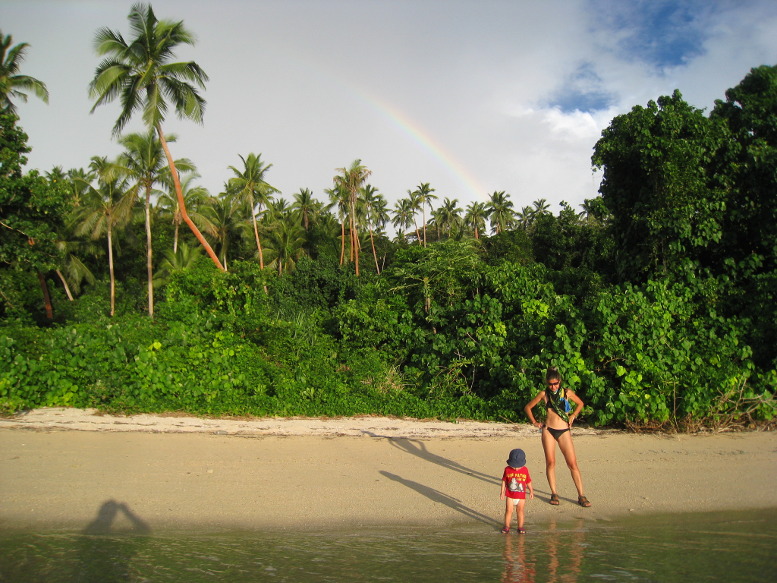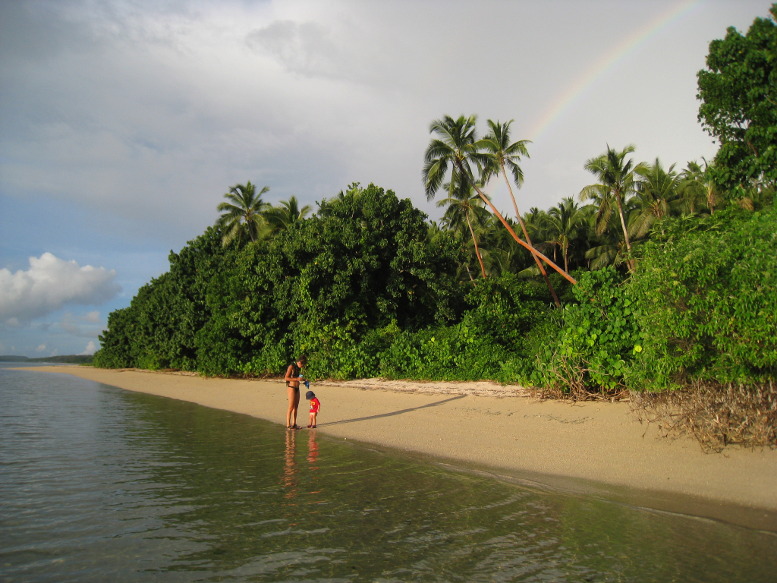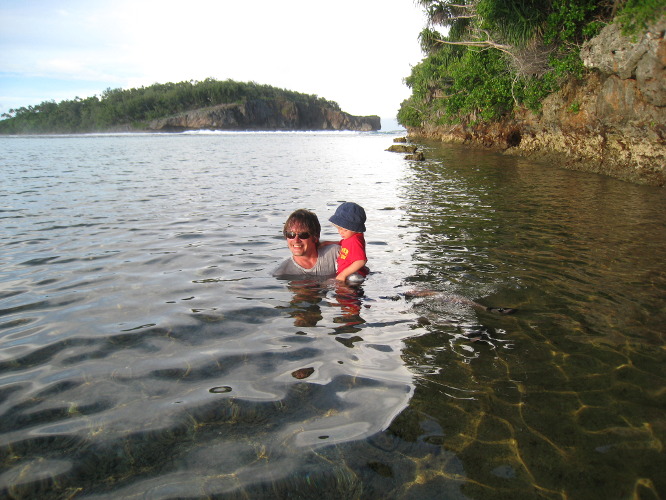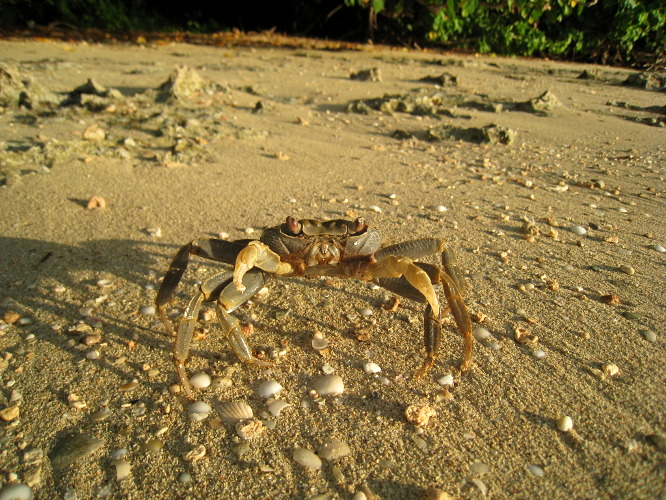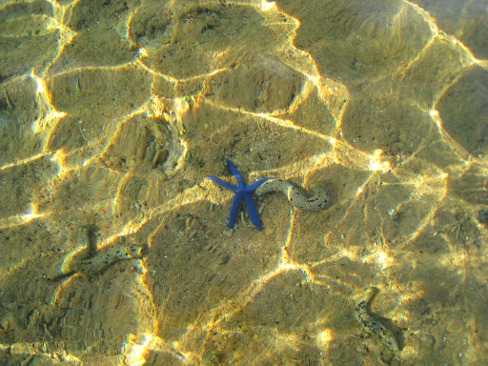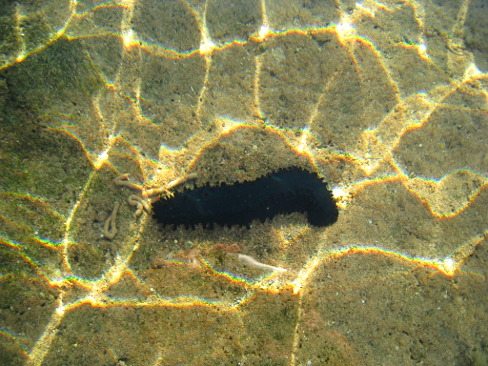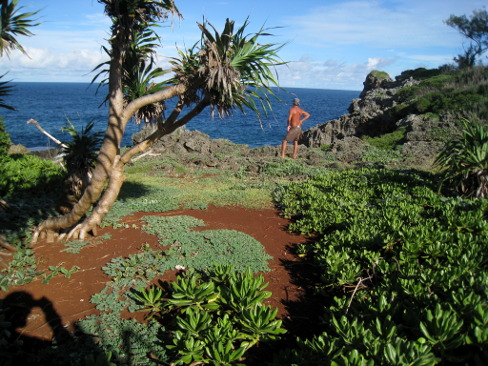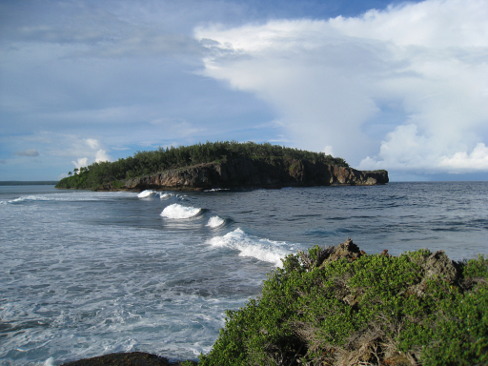 The reef over to Umuna Island.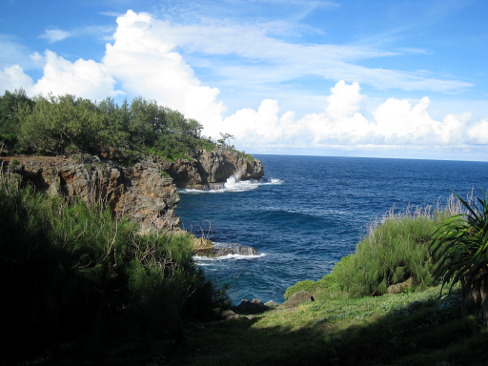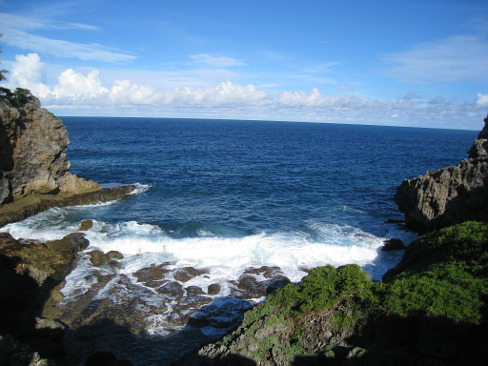 Eastern side, open Ocean.

---
Sailing with Manu Oku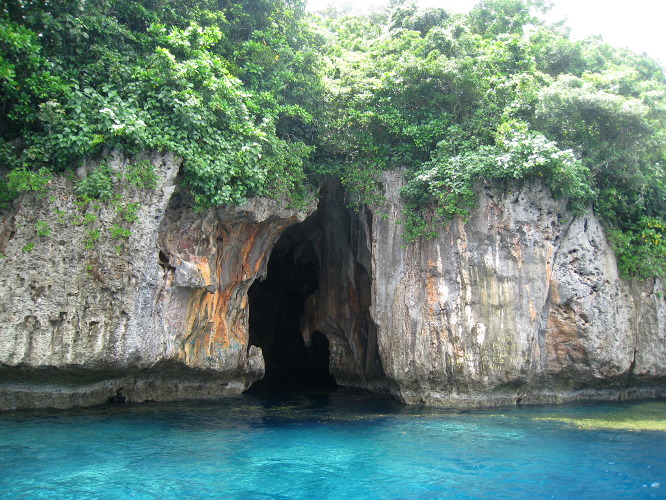 Swallow's Cave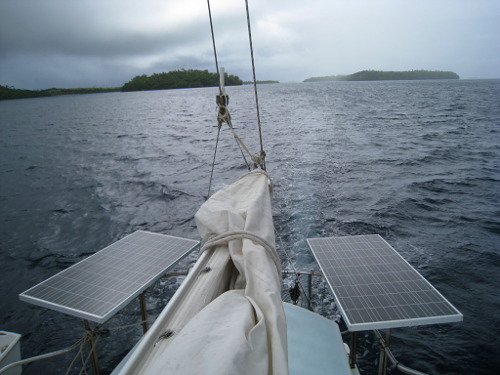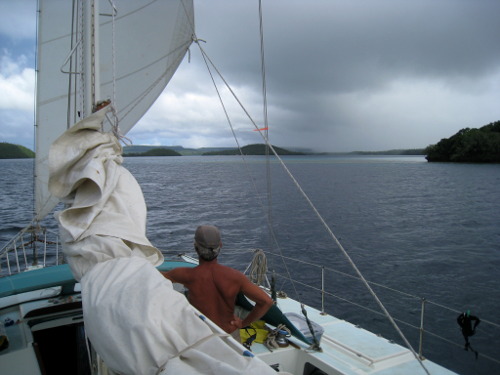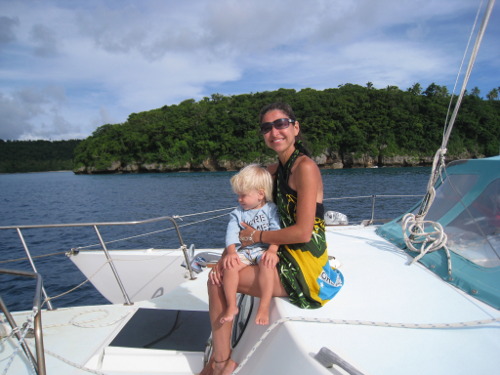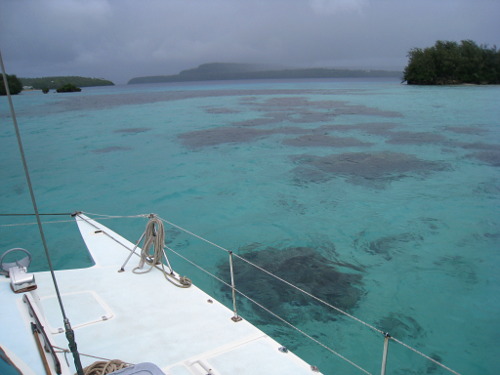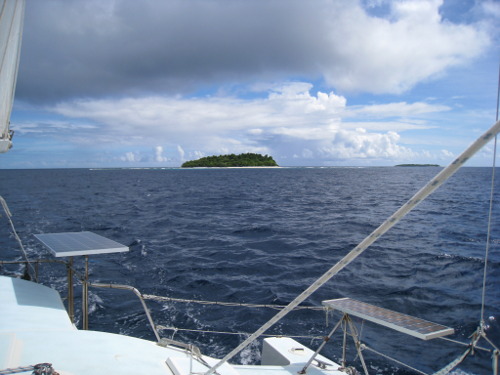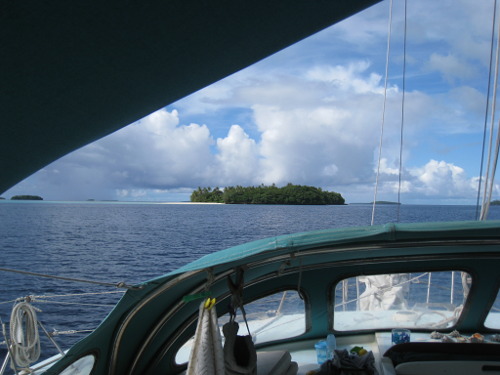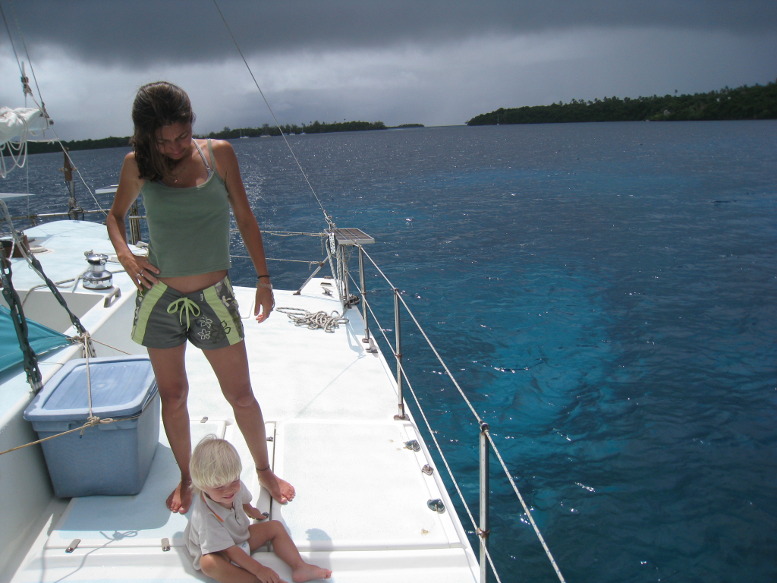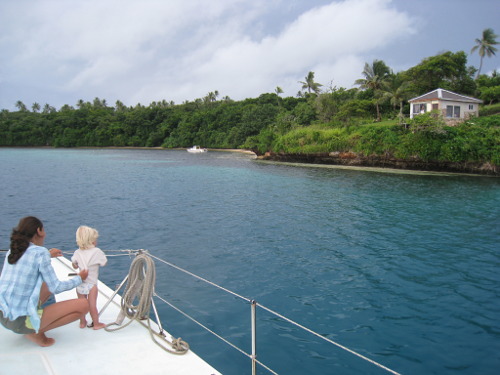 "La Paella", on Tapana Island.
Jet-set restaurant with world class entertainment.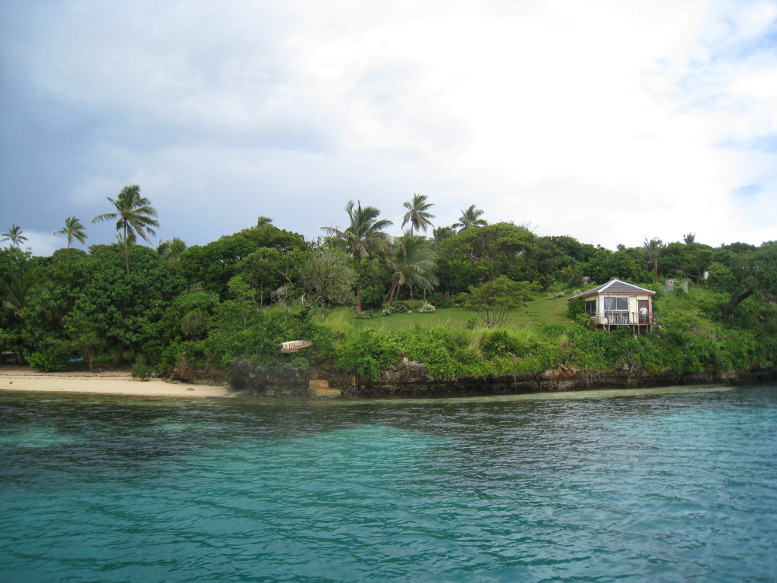 Run by a Spanish couple, Maria y Eduardo.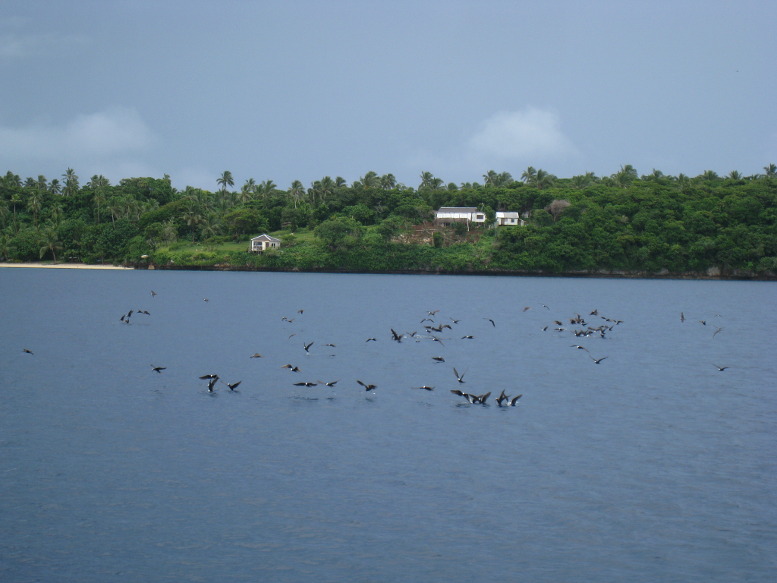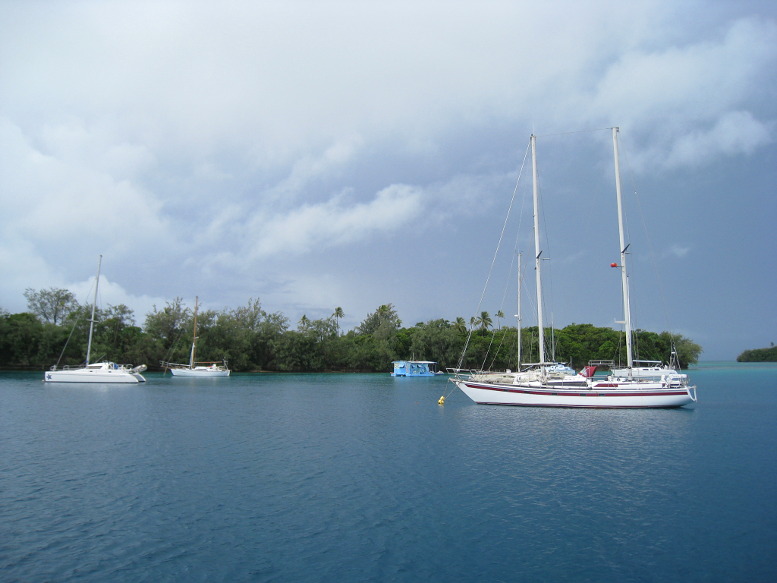 The floating gallery/art shop.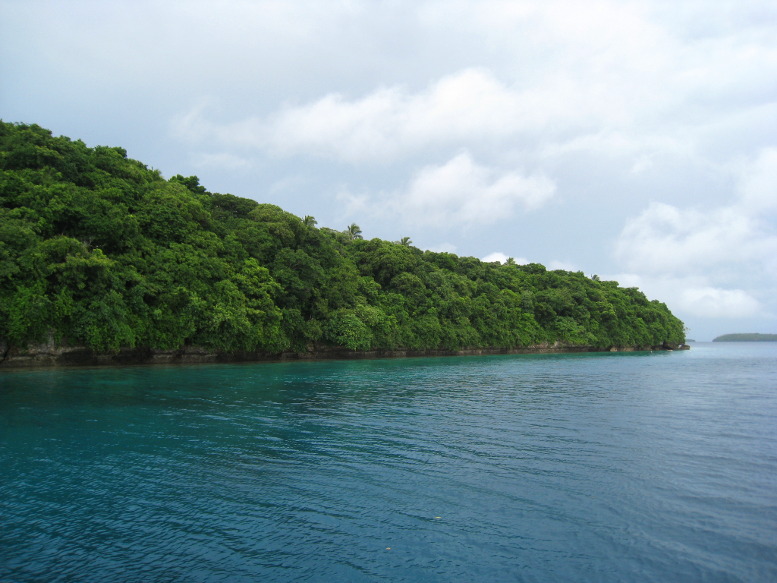 Taunga Island, soon to be 5 star resort (the Warwick).



Katafanga Island, the "jewel" of Vavau.
Lot's of people trying to get the owners to lease out this one, apparently.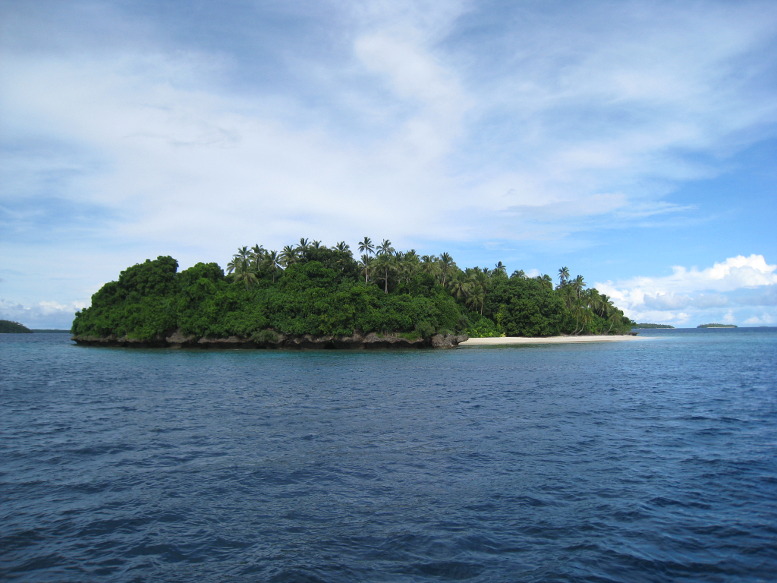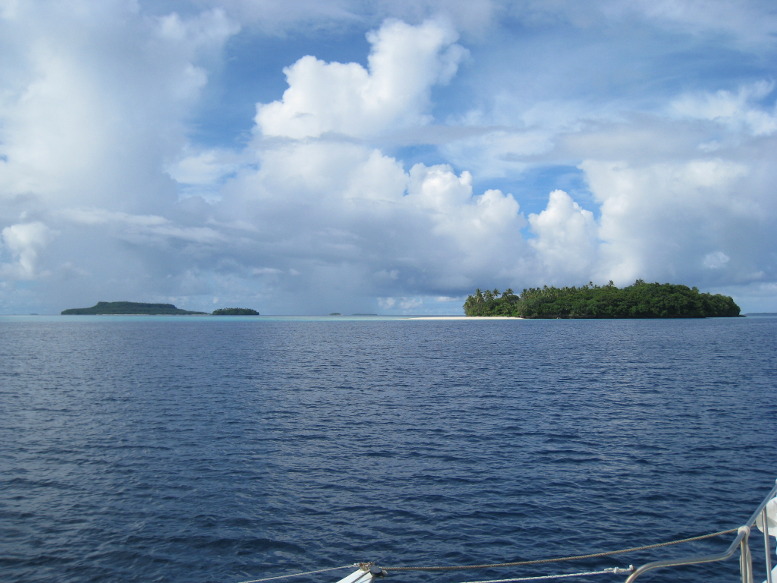 Euakafa in the distance.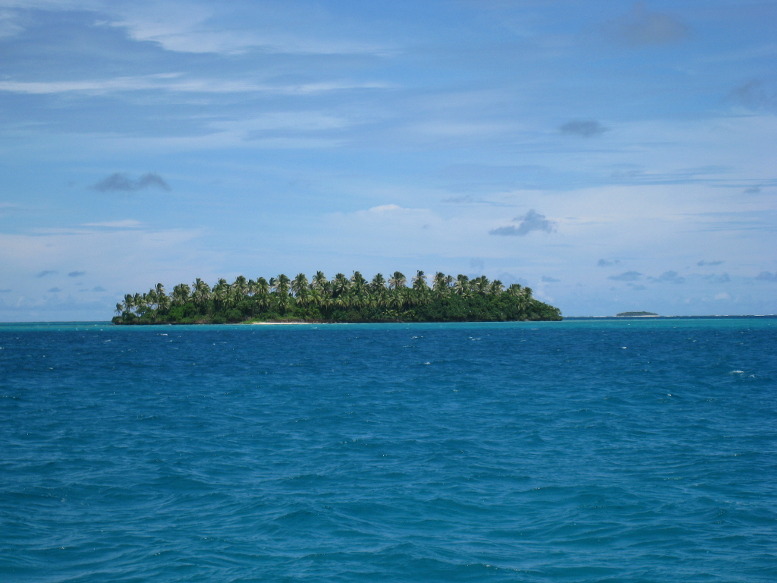 Nuku Island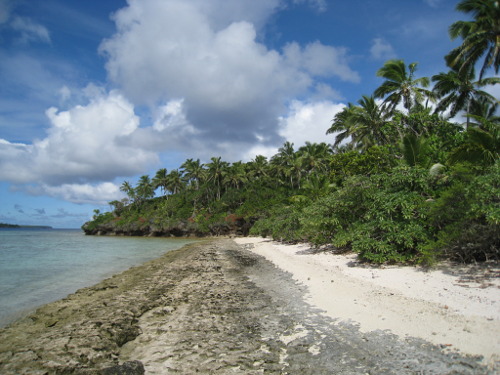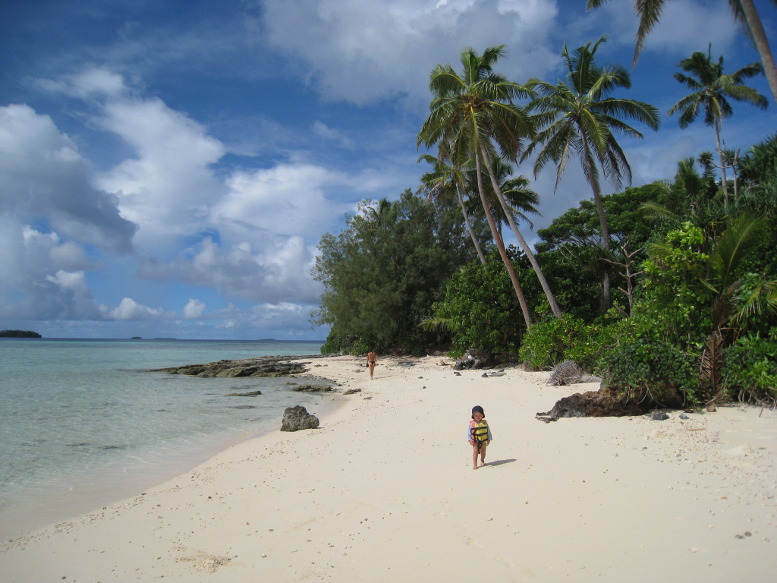 Nuku is a popular day hangout for boaties.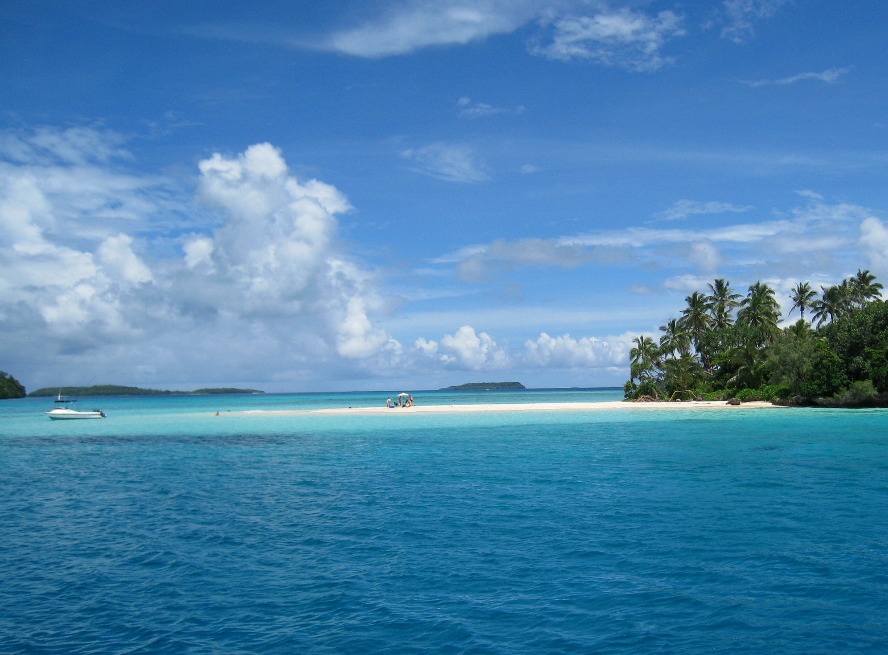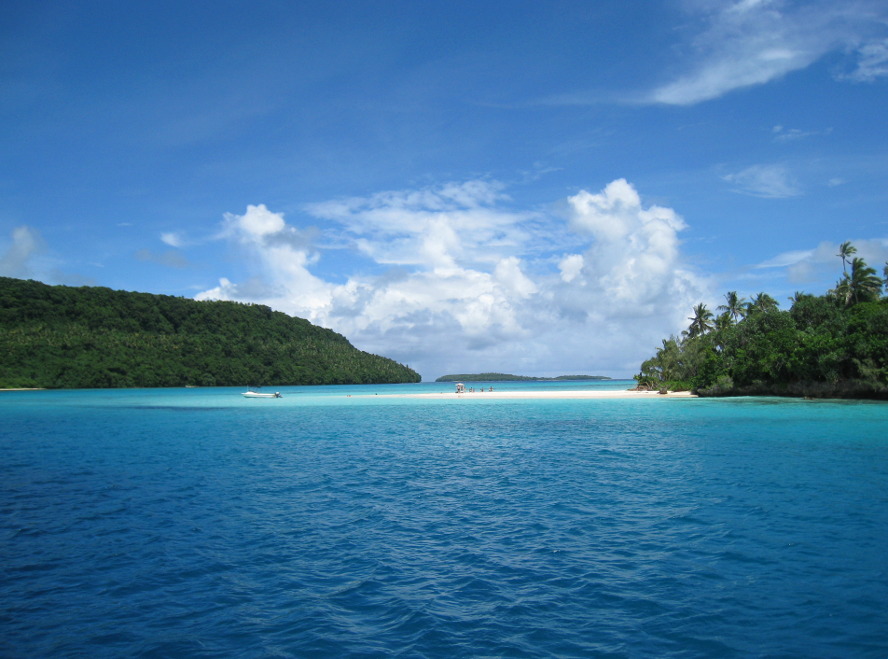 Kapa Island

Port Maurelle on Kapa is a pleasant spot for boats moor overnight.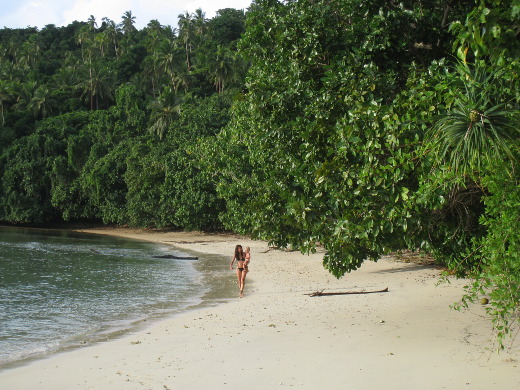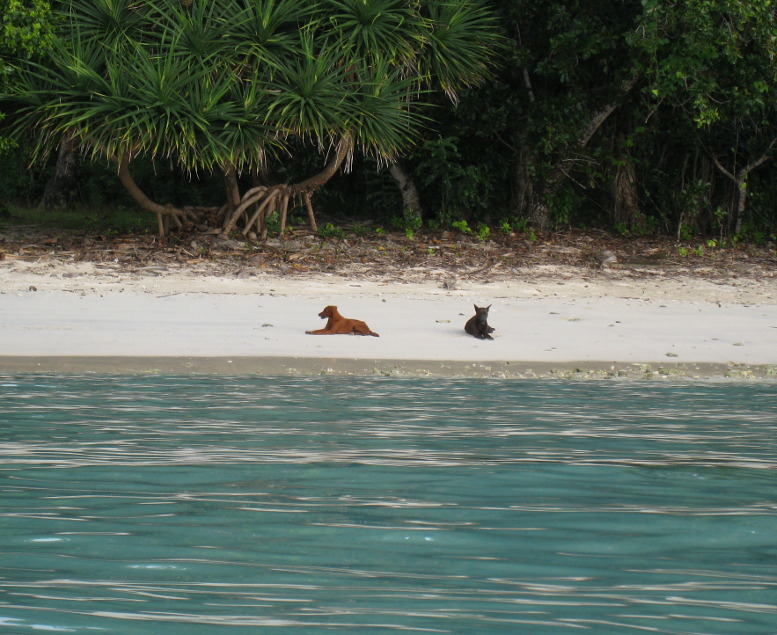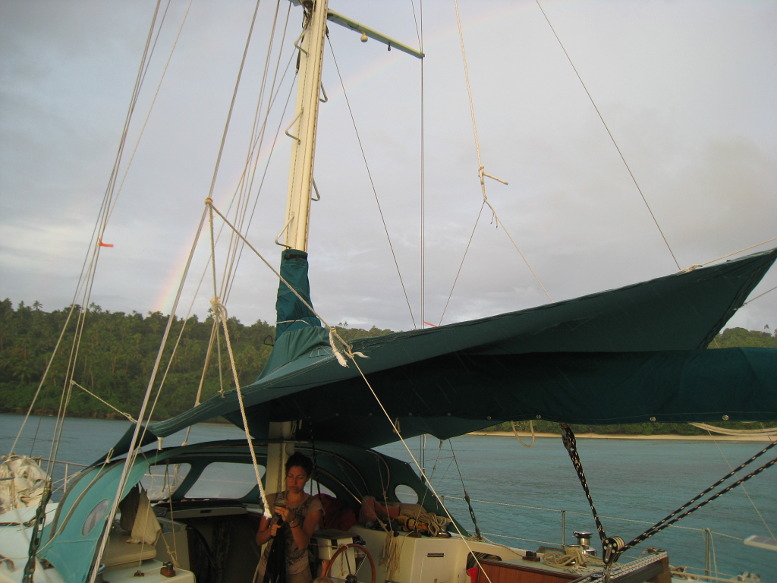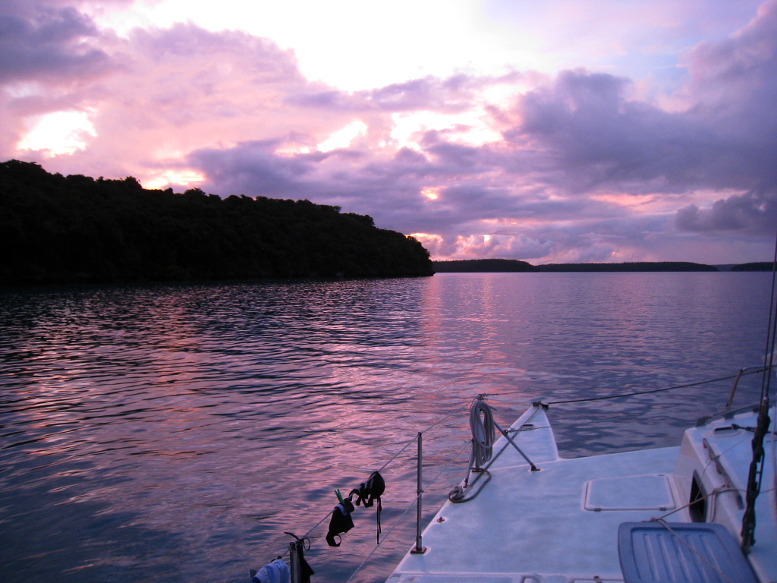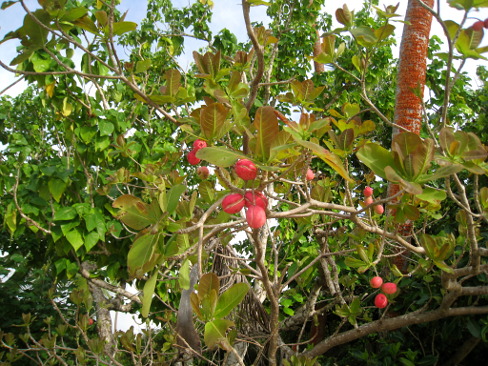 A carbon copy of the Scandinavian archipelago...!!!?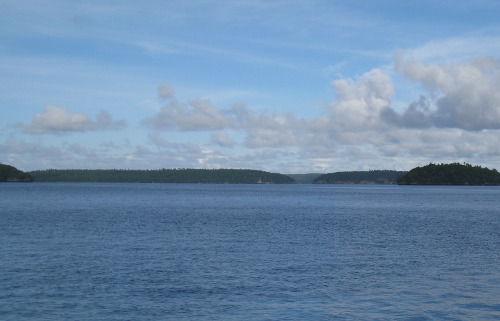 HWhat??????.....


---
Euakafa Island

THIS is THE Island to lease a lot in paradise on !!!
once the land laws of the Great Kingdom of Tonga have finally been sorted out to the point that
leasing land here becomes a viable option for foreigners who are not into high risk "investments".
Quotation marks because you can only lease land in Tonga as opposed to buying it freehold.
The "Real Estate" situation is currently sailing in very treacherous waters and the risk of
hitting a mine or an uncharted reef is very real. You can get the scoop on the situation
in a nutshell by reading The Tonga Royal land commission report on the matter.
(((====Illegal lease extensions beyond the legally allowed 20 yrs. just to be able to charge more...!!??
50% commissions...!!!???? Scumbag local family leasing the same land twice to different parties
in cahoots with violent expat criminal? "realtor" who threatens people...???!!!
Ummmmm...aaaahmmm....nooo thanks guys....I think I'll pass on this one.====)))

One of the above mentioned "realtors" is asking $100.000 for brokering (illegal?,see above link) 50 year
"leases" for 4 acre lots on this fabulous Island with 300 private meters of that perfect white sand beach
with crystal waters full of pristine Coral reef in front of it...!!! Hard to pass on this one but
any sane person (without a few 100K of play money) would pass on it for now.
Good luck to the lucky nut who eventually goes for it !!! Inevitably somebody will....

So, if it was not for the fact that One cannot currently (2010) lease land legally in Tonga
for more than 20 yrs. this is where I would make an investment in a stupendous
Ocean lifestyle base rivaled by few places on this blue planet !
Euakafa has the best coral reef I've seen in Tonga "right out the front door".
It is also the highest (safest) and most interesting of the "southern" Islands
and has plenty of soil for growing stuff and has beeeeuuutiful sunset views
off of that picture perfect fantasy island white sand beach !!!!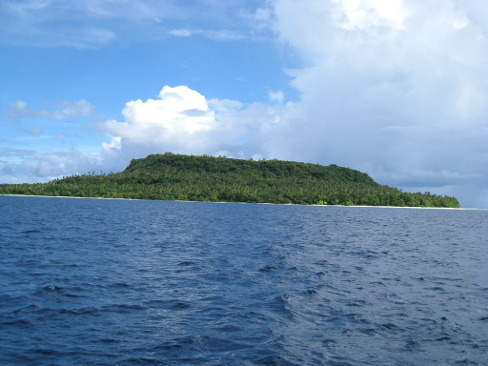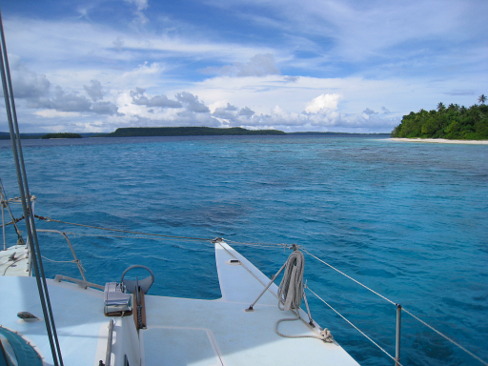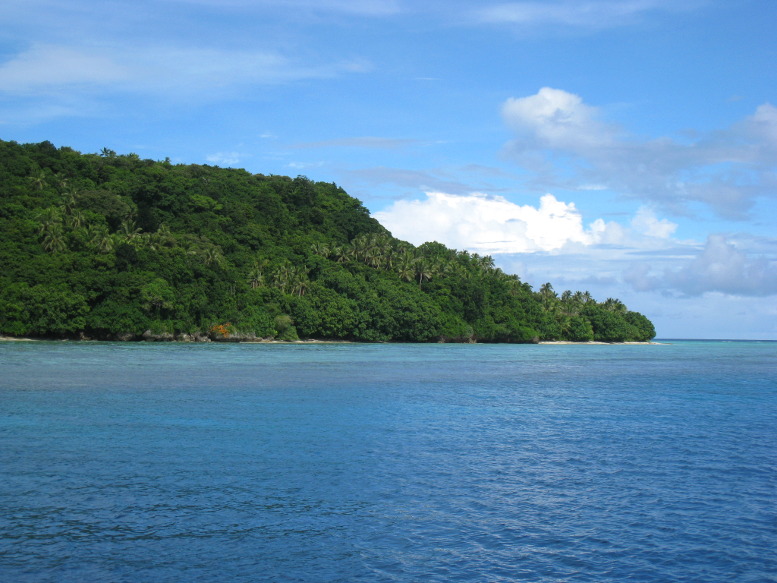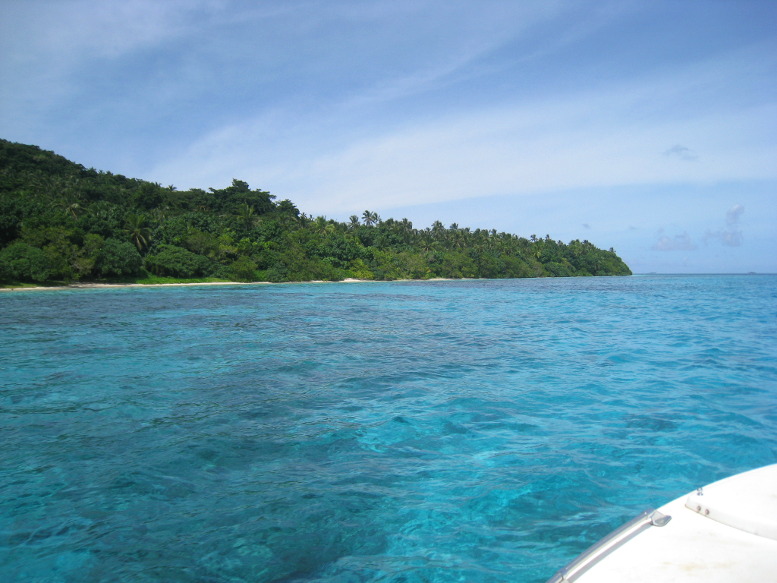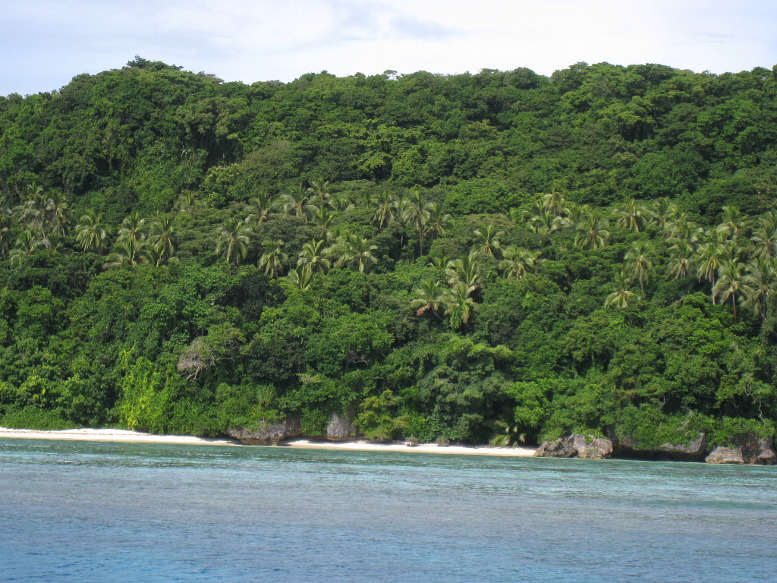 Holy SHIT !!!
Reminiscent of the Seychelles or the Andamans this one is...!!!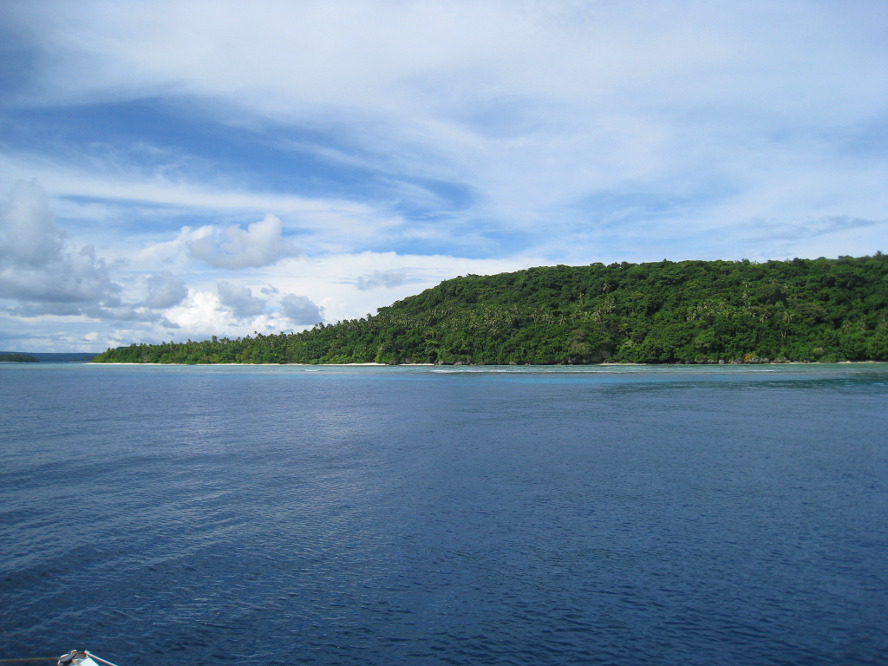 From southern tip looking north.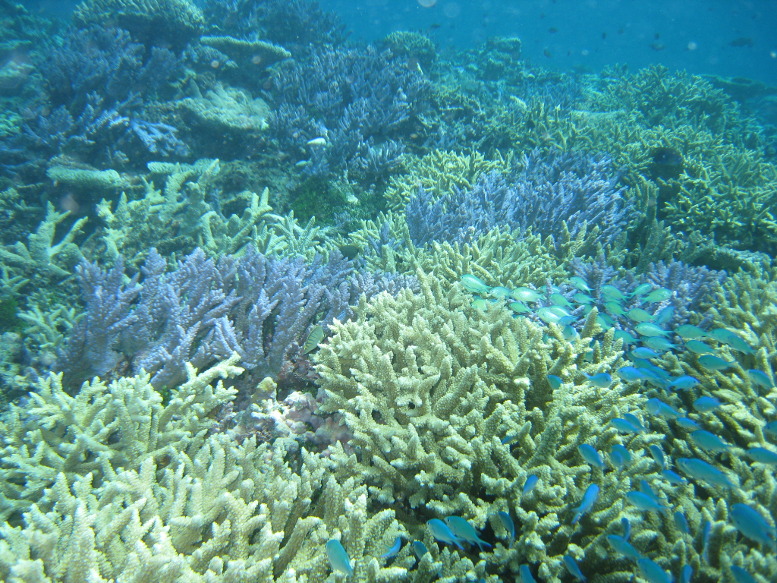 Fantastic !!!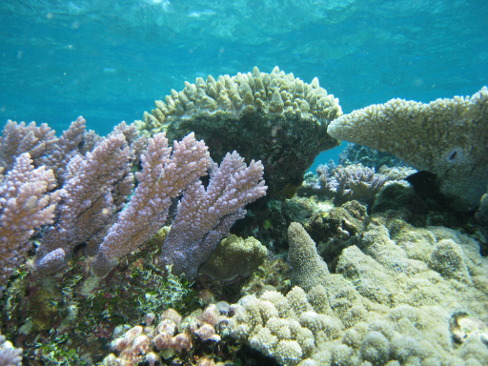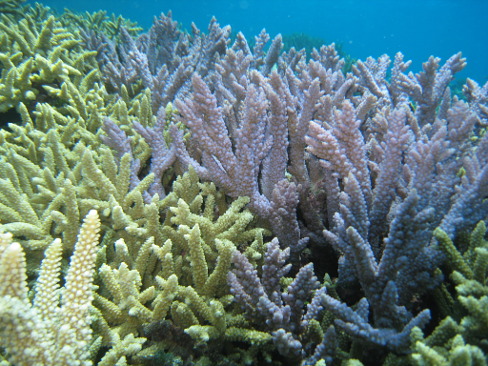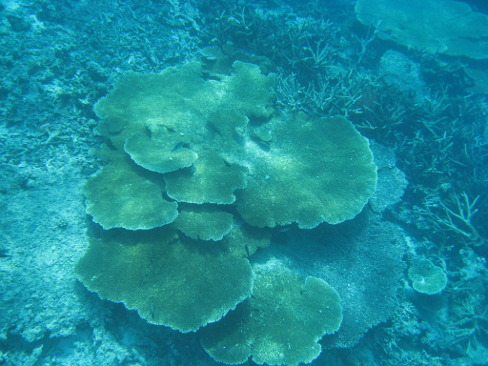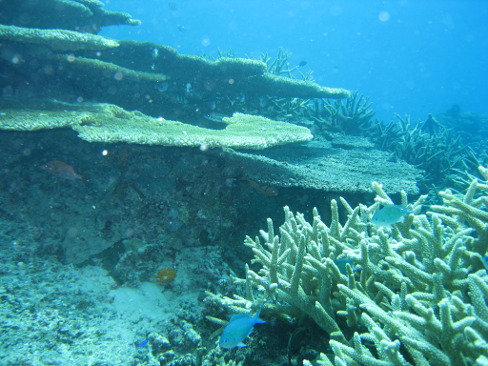 Huge table corals.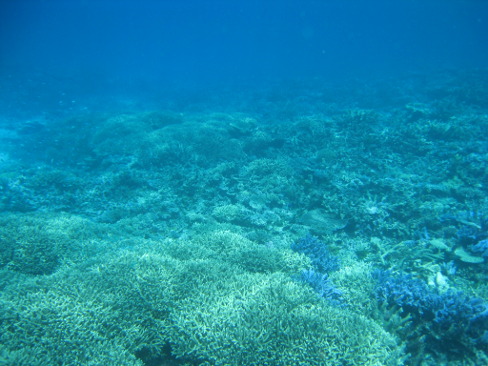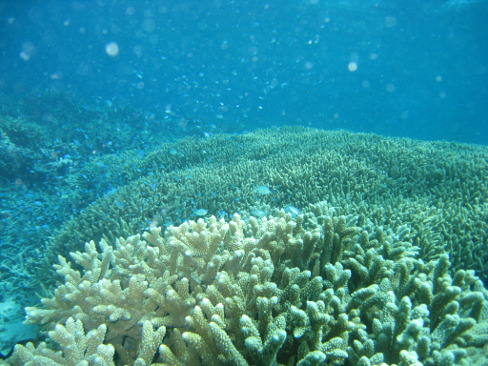 ---
Fua'amotu Island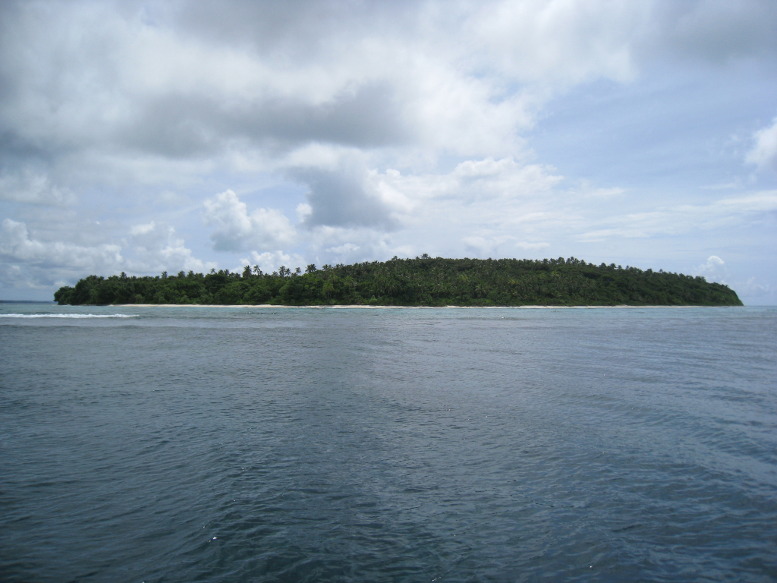 The Second best of Vava'u's Islands.
It is a little more remote than Euakafa but closer to the eastern reef.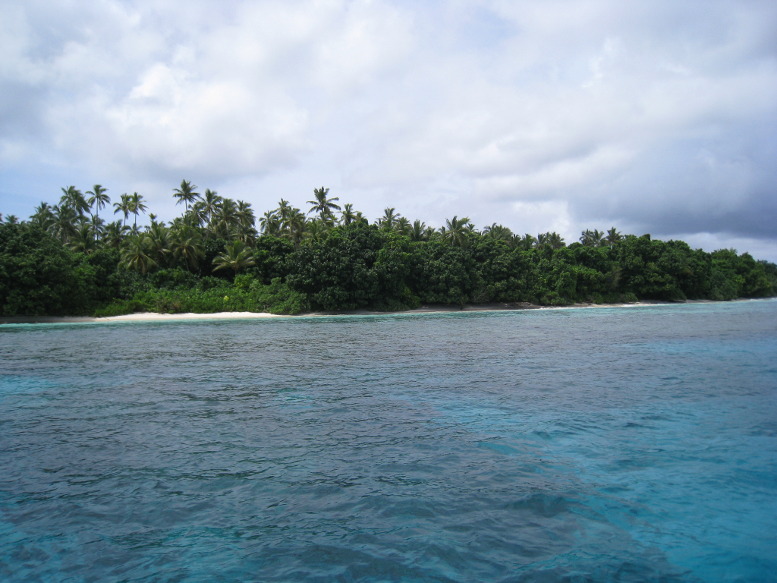 It also has crystal waters & great coral reef around it.
The Coral is super healthy and proliferous and of great variety but not flamboyant
and is set on a sloping uneventfully even mountainside. Possible windsurfing potential.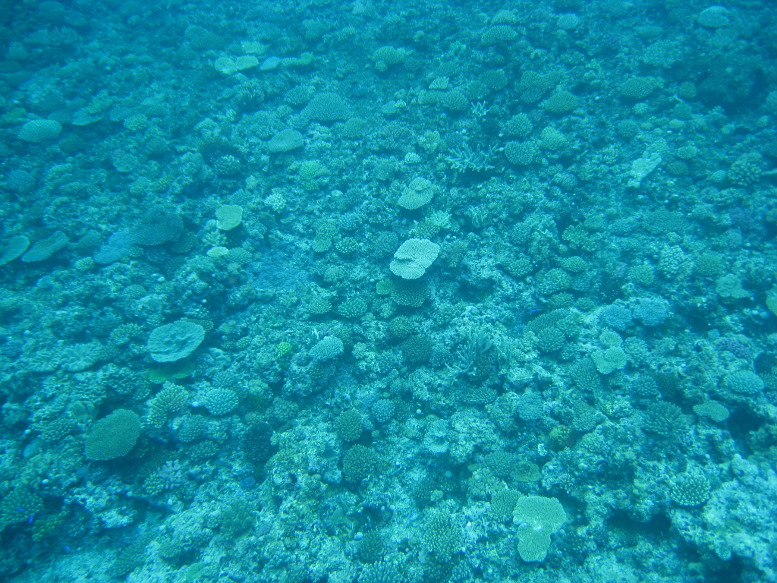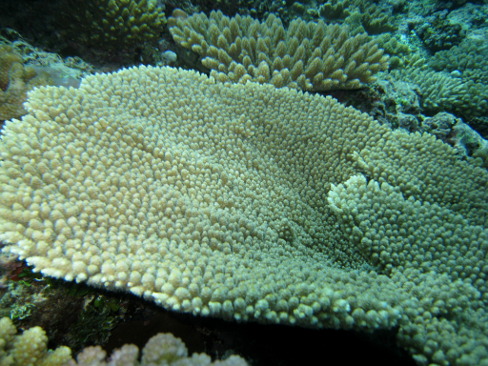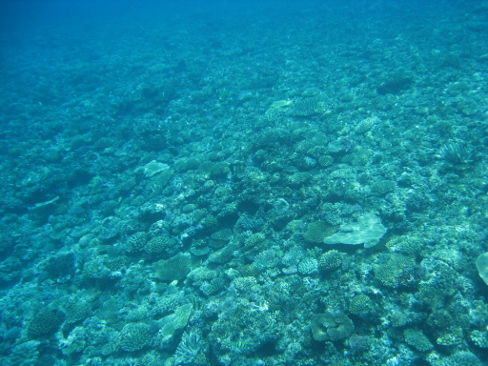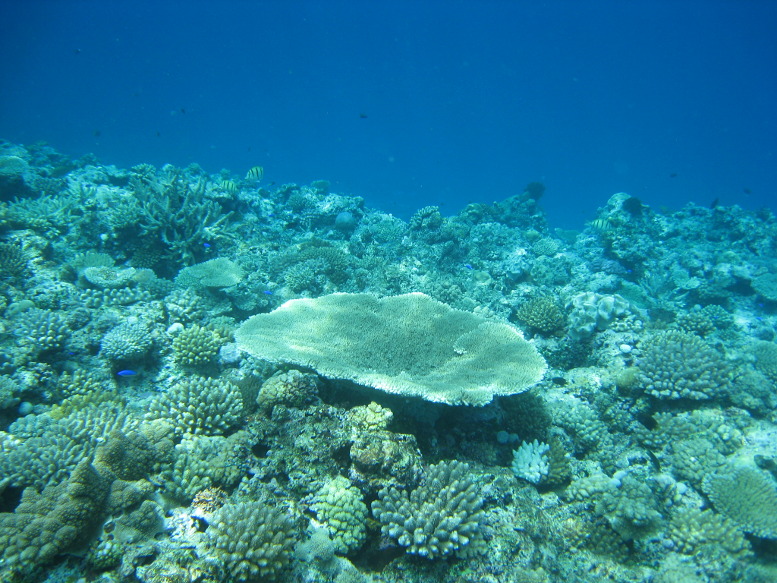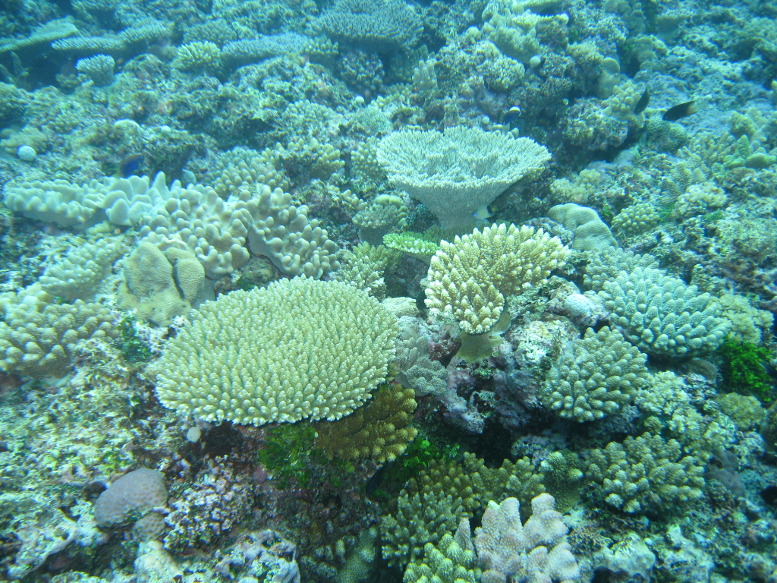 Amazing hard coral paradise !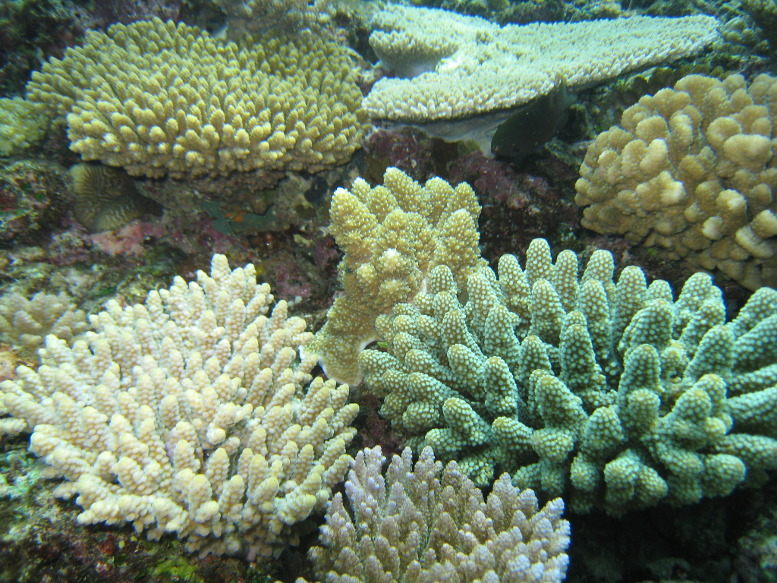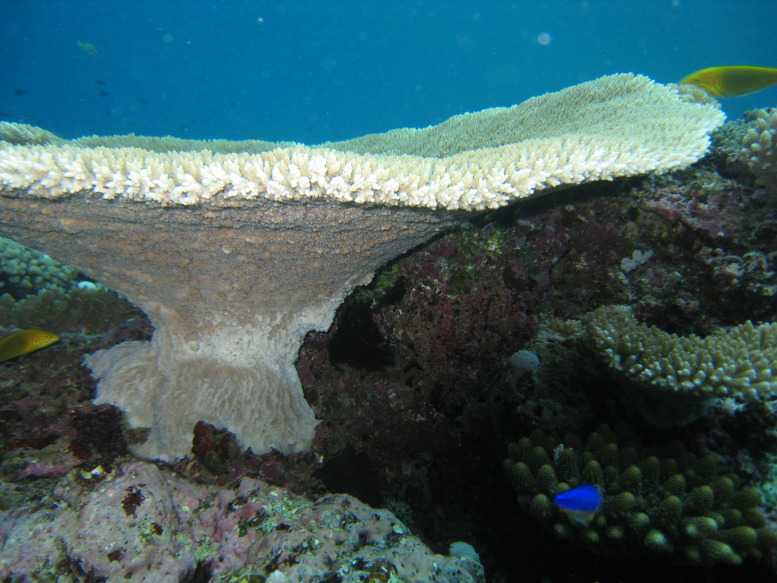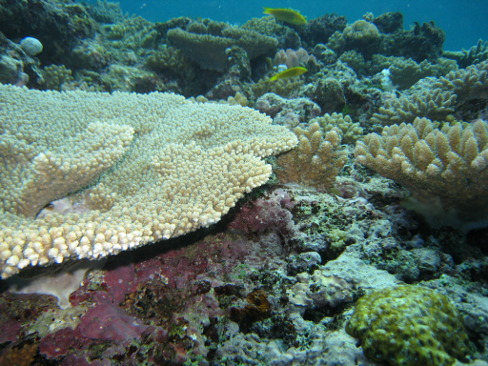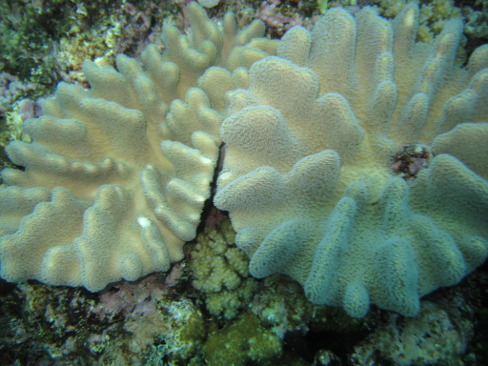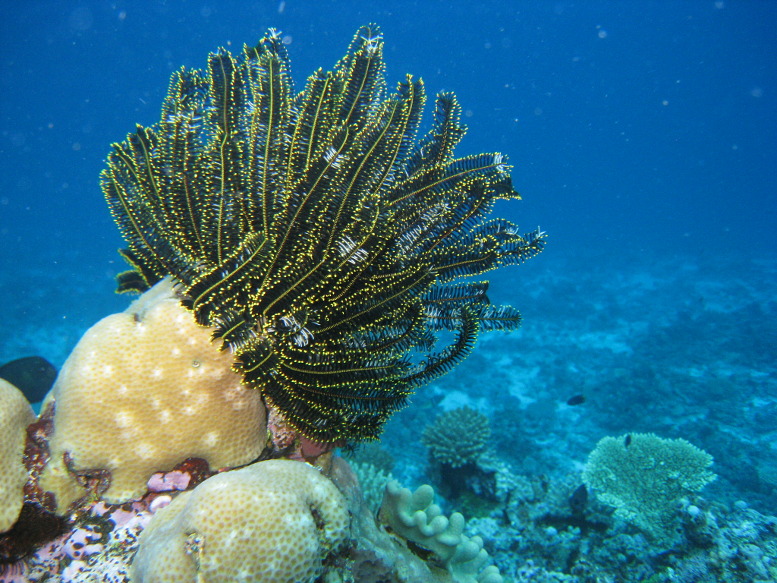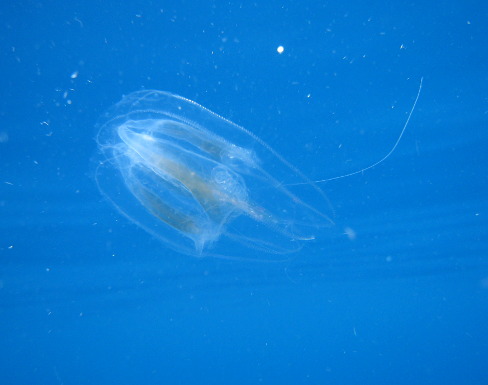 I think that's Fangasito & Fangeone in the back.


---
The mini islands of the eastern reef
This is where the deep waters begin dropping off into the Tonga Trench,
one of the deepest places on Earth. Open Ocean utopia!



Northern section of the Eastern Reef, south of Kenutu.




Same



UnderWater scenes off this Northern section of the Eastern Reef were surprisingly mediocre!?
Mainly flat rocky scenery with sparse coral and few fish.


Fonua Unga Island, looking West.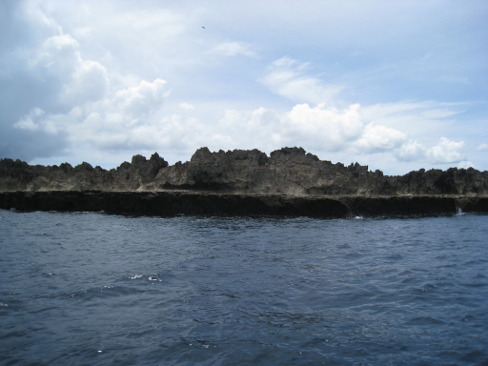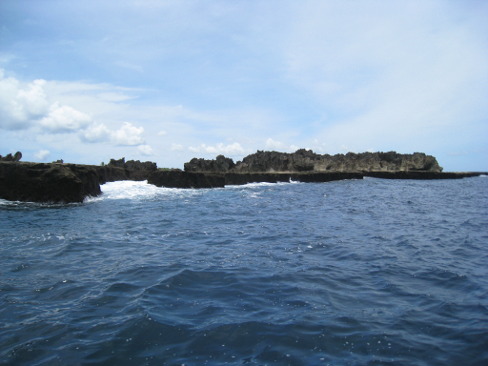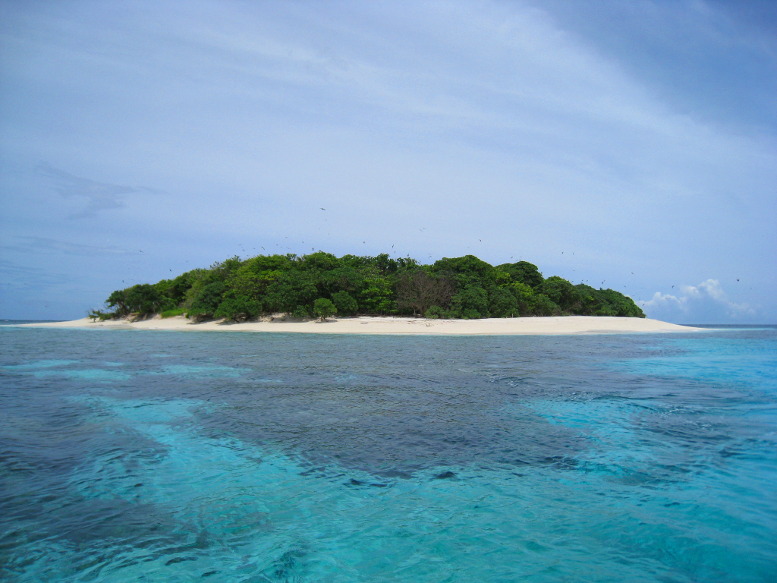 Fonua Fuu Island.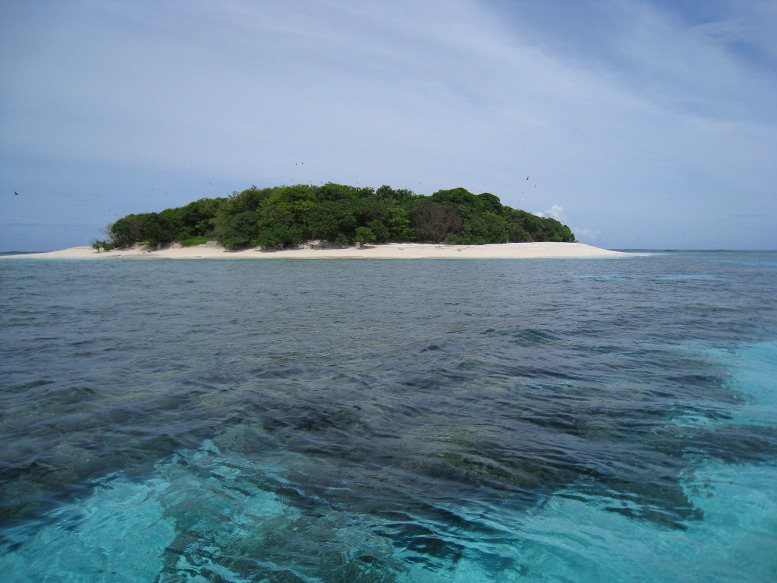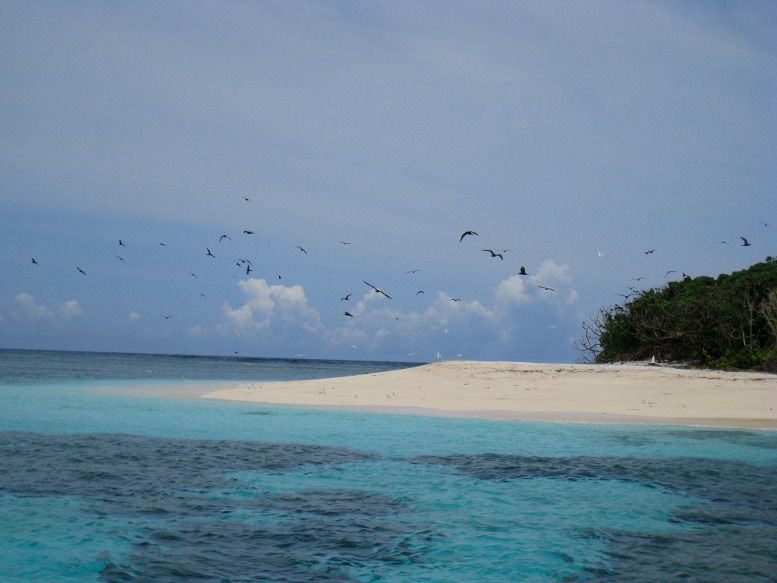 These little Islands are major bird havens.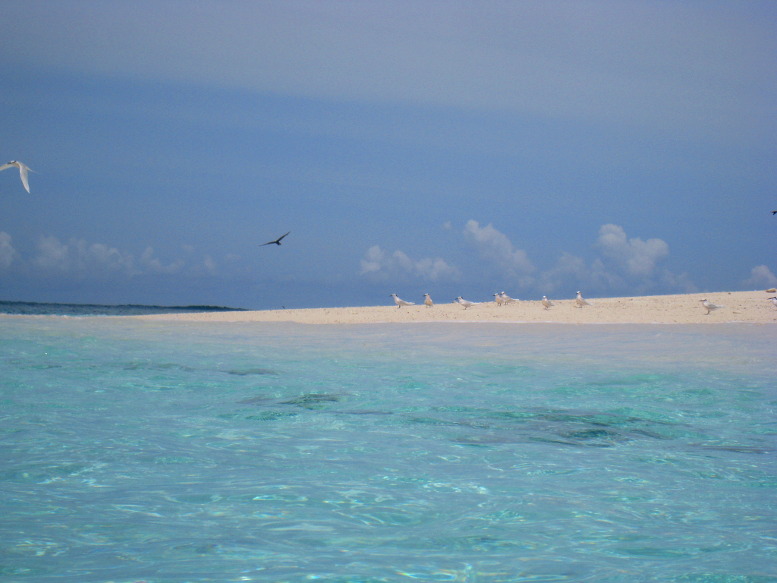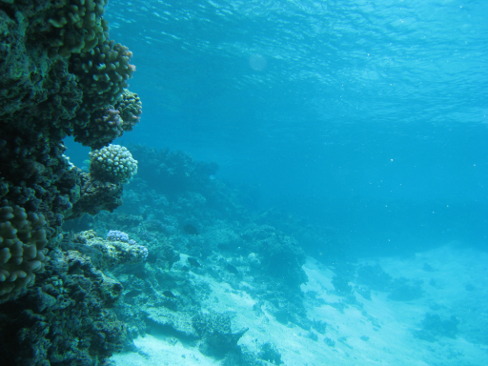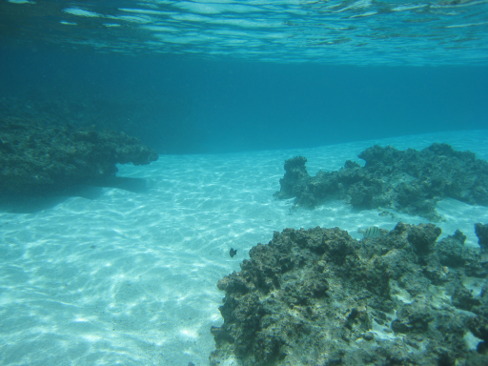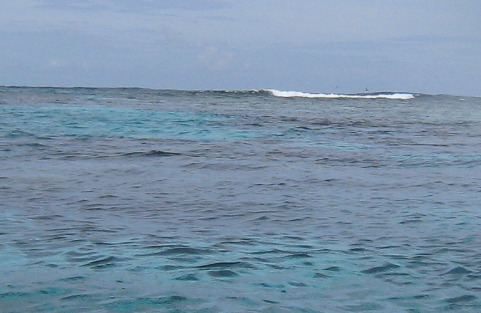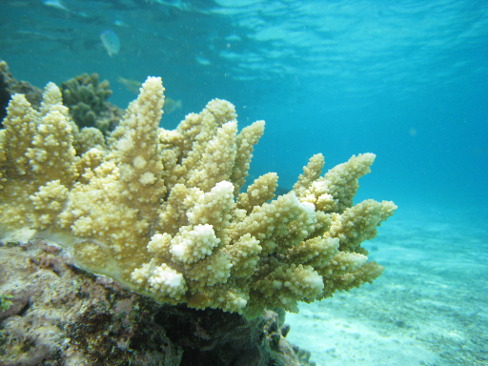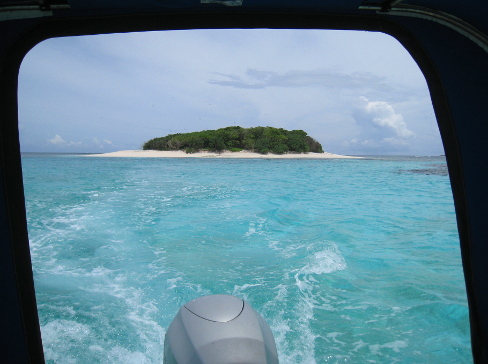 Bye Bye Fuu



Kalhifahifa Island, looking West.




Euakafa, Fuamotu & kalhifahifa, looking north.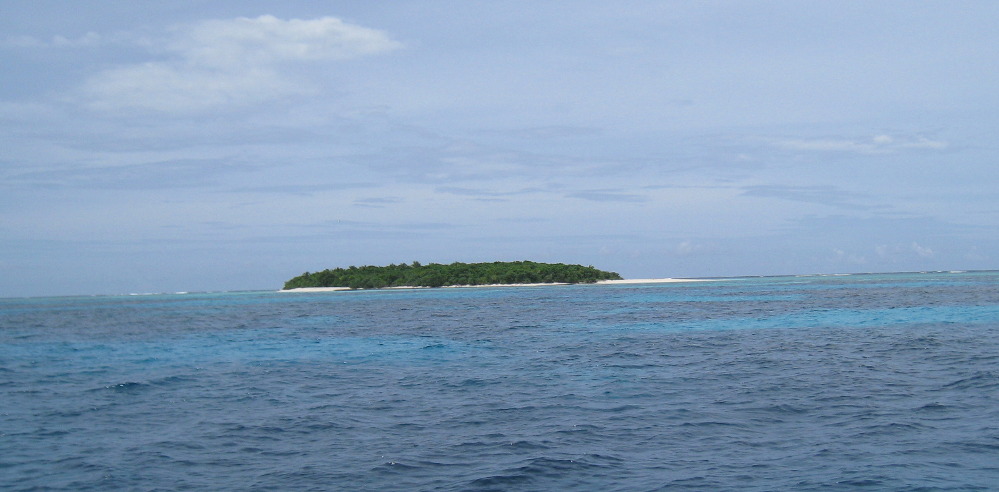 Luatafito Island, looking East.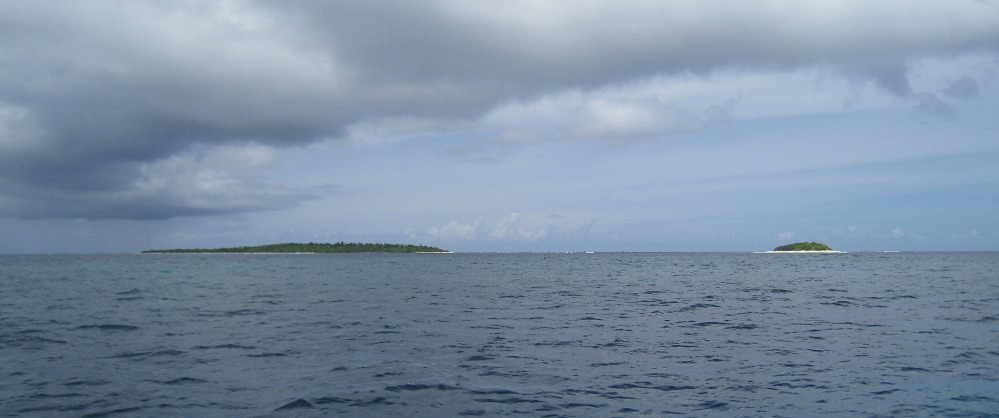 Talua & Lualoli Island, looking southwest.



Taula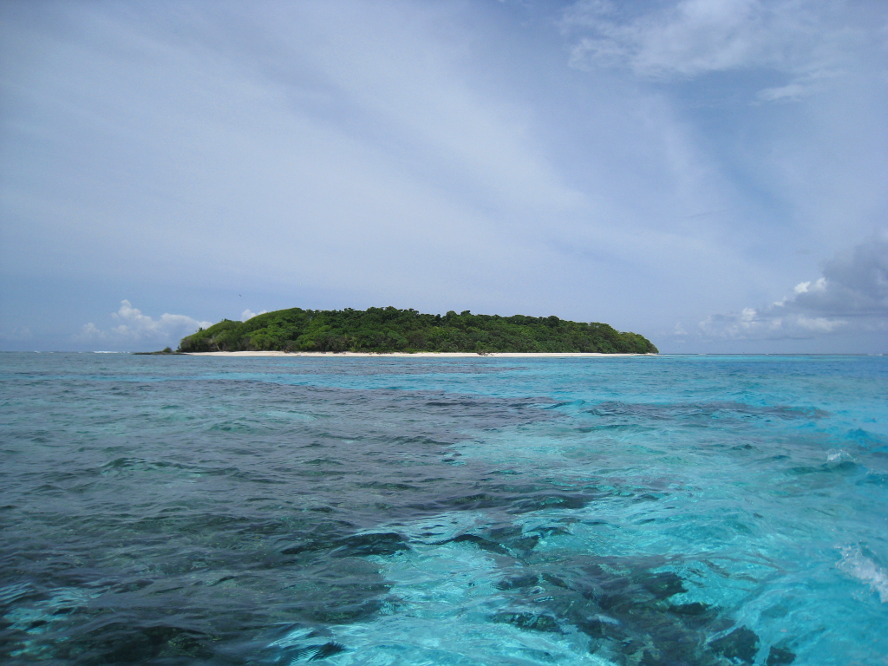 Maninita Island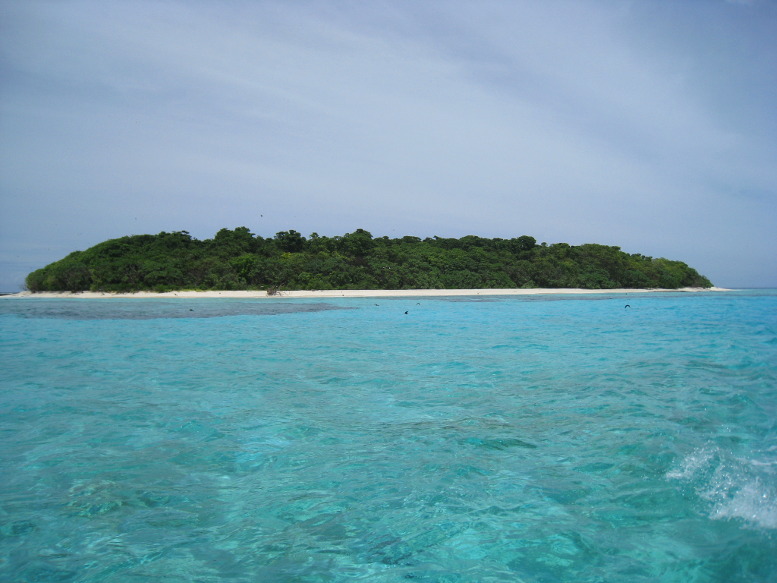 The last bit of land before heading down to Ha'apai.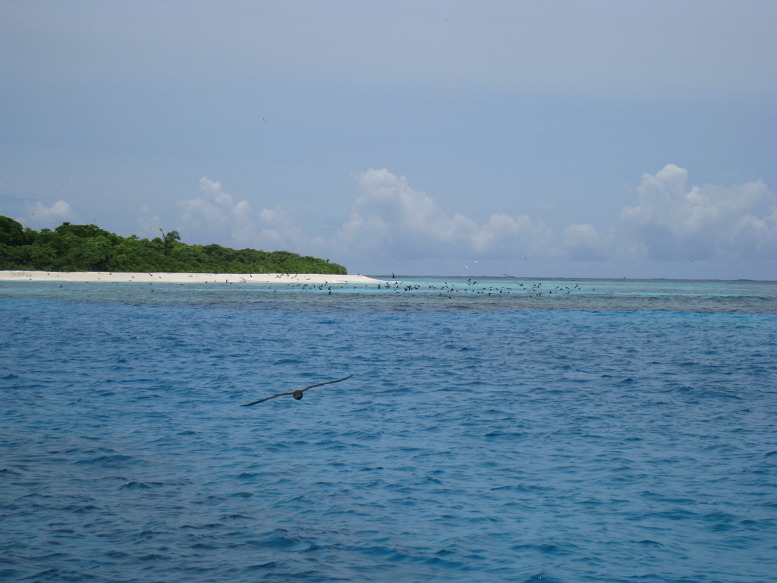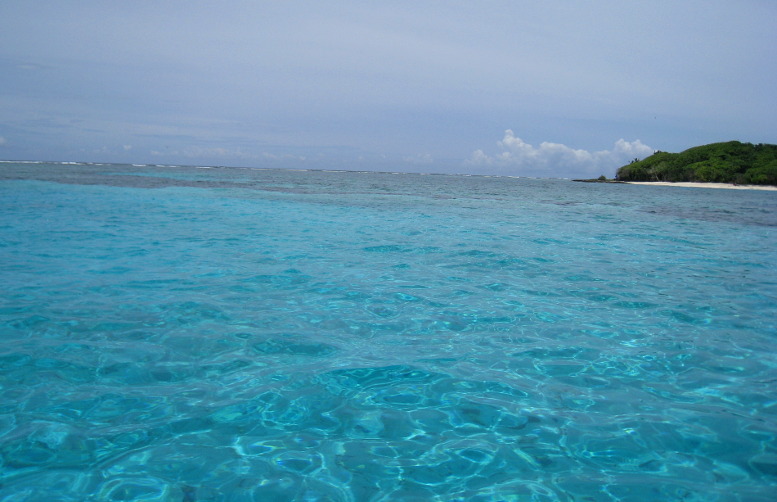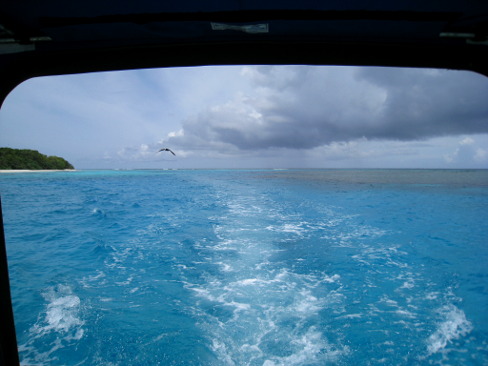 South of Mananita the reef continues all the way to Ha'apai 50 nm away.
That reef would provide countless fabulous spots to explore for diving
and wavesailing opportunities, especially Disney and Falcon reefs about
half way down and Champion breakers and Hakaufasi sandbank only about 10 nm
south of Mananita. As getting anyone to take you even to Mananita is a challenge
good luck finding anyone brave enough to stray beyond, not to mention having a boat
capable enough to go beyond the lakelike waters of Vava'u proper.
With my own boat (next time) exploring it all will not pose the slightest of problems.
I cannot wait !


---
Leaving Vava'u Ferry photos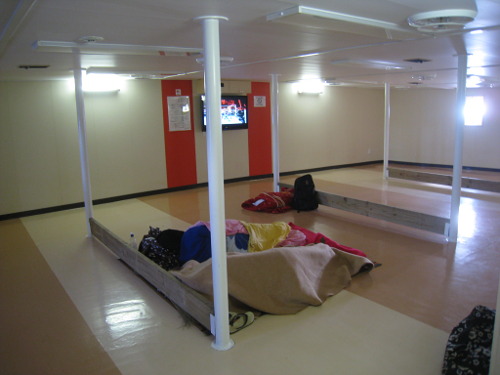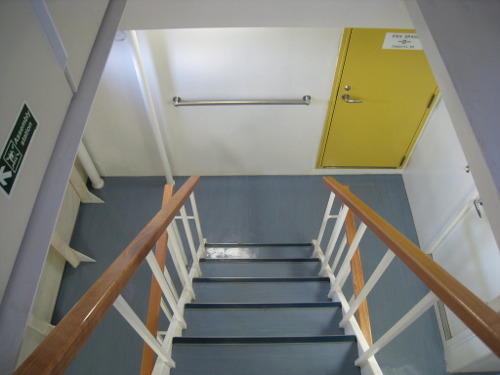 The infamous "Orange Vomit" has been replaced by a brand new ferry.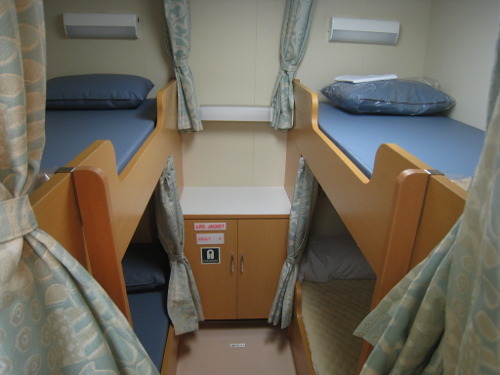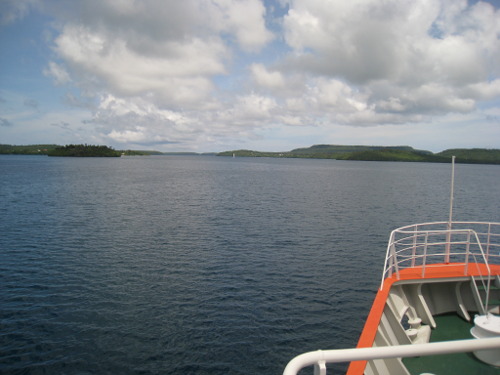 Heading Westward, out the channel. Tu'anuku.



I think that's Lafi Moetala.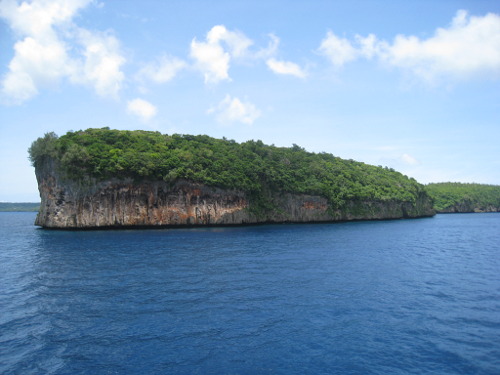 The far West of Vavau, Scuba area for dive outfits & Kitu.




The Eastern side of the Hunga passage, Nuapapu.




The Western shore, Hunga Island & Luamoko.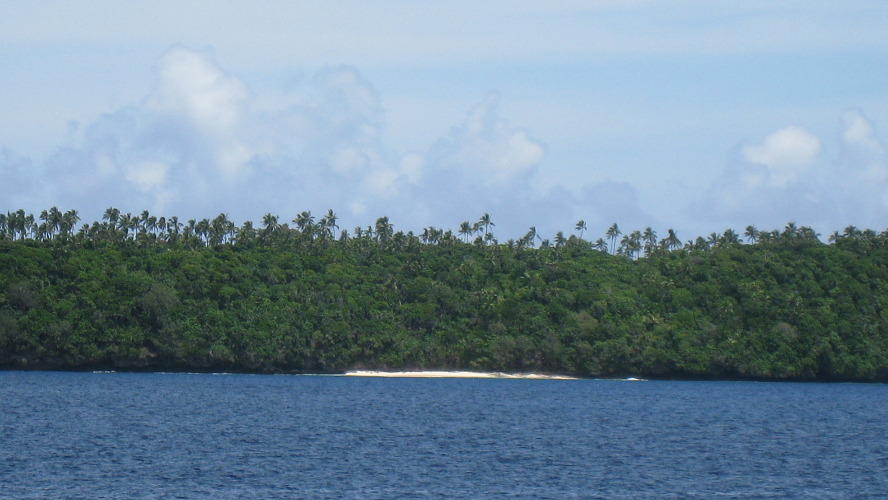 Hunga.




Foeata, that must be the hideaway of the German, Santa-looking guy.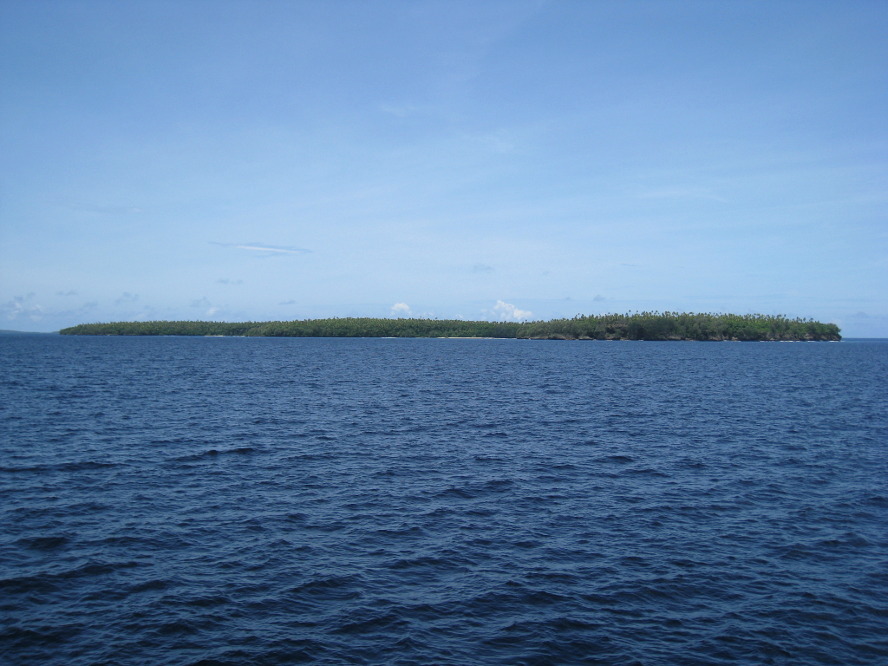 Ovaka.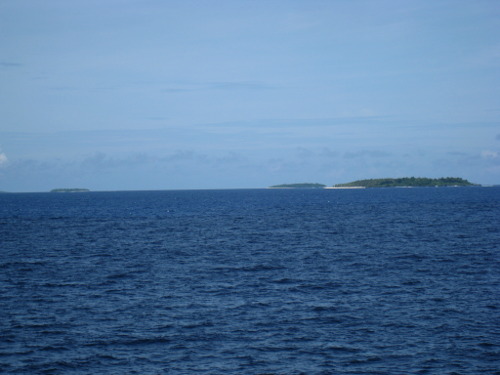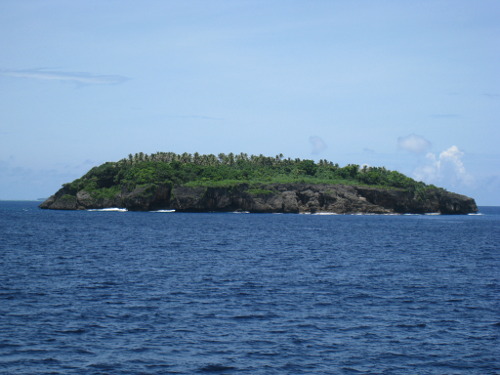 Muomua, Fangasito, Fangeone (Fonuaoneone?) & I think Fatumanga.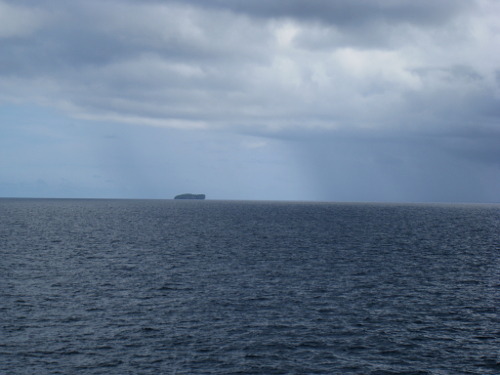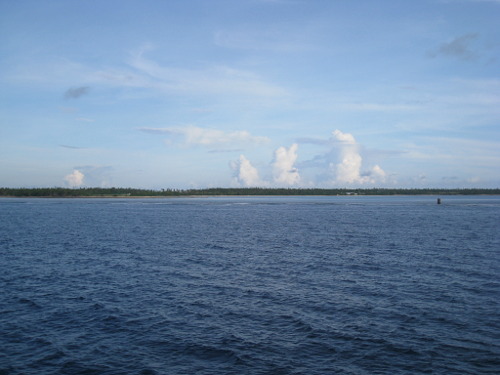 Last SouthWest Rock of Vava'u & arriving in Ha'apai 6 Hrs later.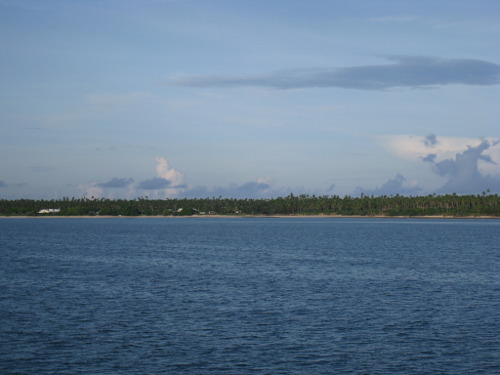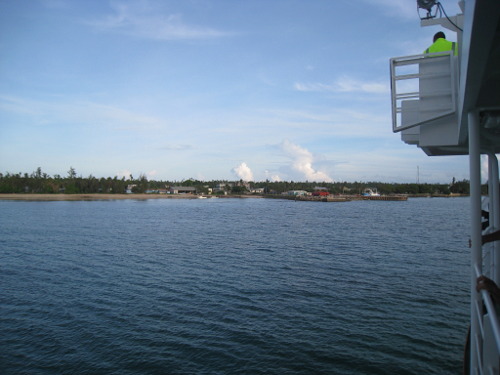 The Ha'apai group. Foa & Lifuka.