Curacao




Kleine Curacao , coming in to land....



on the part industrial....



part residential vacation "paradise".



One things for sure, weīre very happy to be back in the "first world" with itīs plentiful supply
of anything your heart ( or stomach ) desires, after our "gastronomically challenged" venezuelan adventure !!!



The agreable Landhuis Daniel. Apparently the best value on this very expensive island.



The photogenic seafront of the capital Willemstad.



Itīs called the "Punda".
That floating bridge there is called Queen Emma bridge.
It swings aside to let ship traffic pass through.






Thatīs the Queen Juliana bridge. It stays put.















Within the Pund.









The northwest coast has most of the action...



the seaside vacation homes,



and the tourists.





Notes ; Curacao feels a lot like South Africa in that all the signs are in Dutch and the people are either blacker than hell
or 100 % white. Nothing in between (like de-segregated half-breed Brazil for example).
Very anglo (Dutch) - colonial !
Willemstad and surrounds makes C feel bigger than Maui but smaller than Oahu.
Nice trades blowing every day. No waves.
There's a bizarre pidgin called "Papiamento". It's a mixture of Dutch, English and Spanish.



---



Bonaire




Had some trouble getting off the ground in Curacao.
Radio is not working...Old pilot calling tower on cellphone. People getting nervous....



Kleine Bonaire just off Bonaire.



And finally weīre in the "disneyland of diving".



An almost too perfect ( for divers ) island, has a coastal road hugging the shore
with itīs purpose built little turnouts specifically tailor made to enable fat tourist divers
to park a few feet away from effortless pool like diving conditions. NICE !
In fact it would not be more perfect or convenient even if it was made by a diver God / island designer.
It is the Mc Donaldīs of the commercial resort diving world.
All sites are on the leeward west coast.



With paths n all .... amazing....I had to laugh.
Never seen anything like it.



To top it all off each divesite is marked with a pretty yellow "welcome to Oz" sign.
Hereīs "1000 steps".



All very pretty......problem is, they force you to do a so called "check out" dive,
before you are allowed to rent a tank...?!
This to "teach & inform" you about the amazing underwater realm round here.



The painful truth of the matter is that bonaire has very average ( to put it nicely ) diving
conditions and sealife, not meriting the local political effort that has turned parts of the coastal waters into
"underwater marine park" status. A random dive off just about any caribbean island would produce at least equal
diving reward......ecological incentives are always good, but come oon Bonaire ! Youīre nothing special.


I decided to save the time & money and freedive instead



REEADYY !!!!!!



STEEADYY !!!!



GOOOOO !!!




Enable Java scipt in order to see the above slideshow.
Either frame stops if you move the mouse over it , OK.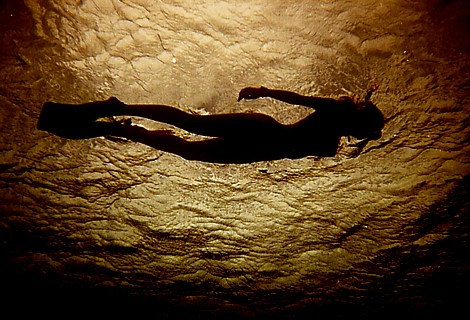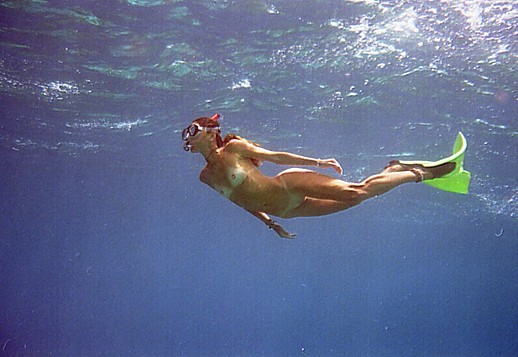 Yeah , the water is VERY warm.
You donīt need a wetsuit.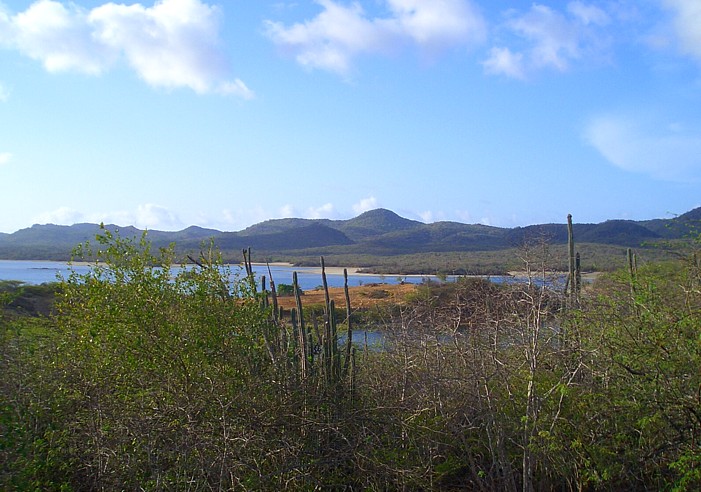 Back on dry land , exploring the interesting northern part of the island.
The Washington - Slagbaai national park covers a fifth of the island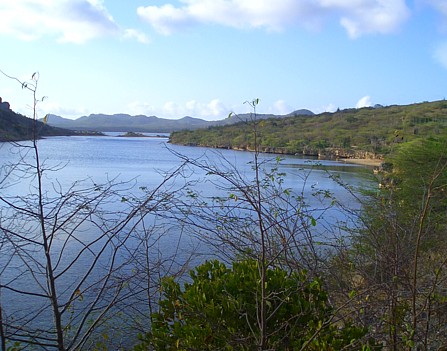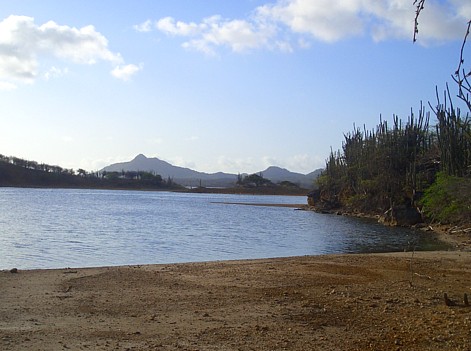 Surprise surprise , there actually are some genuine natural attractions up this way.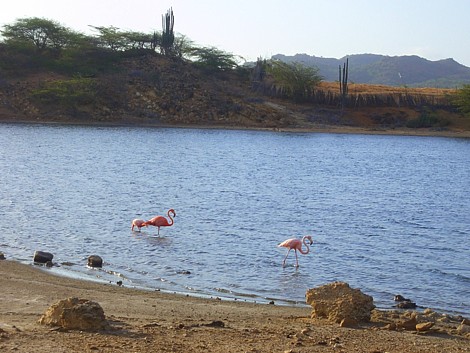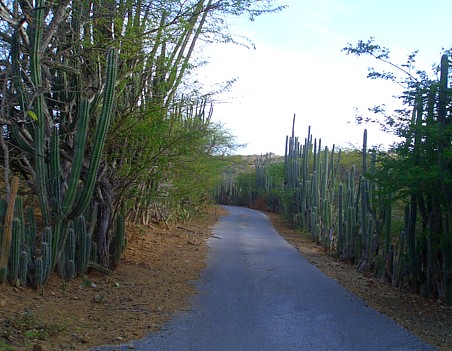 Including lots of pink flamingos and dry ecosystems.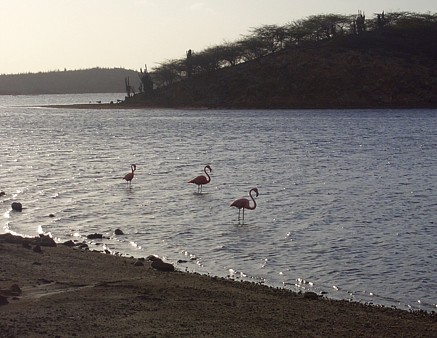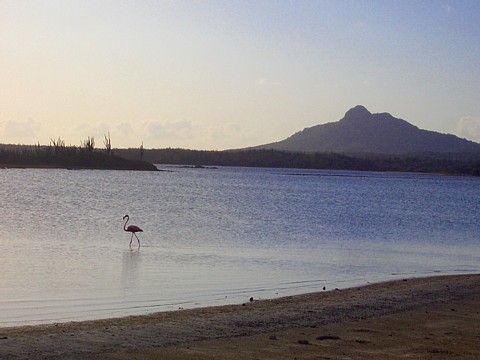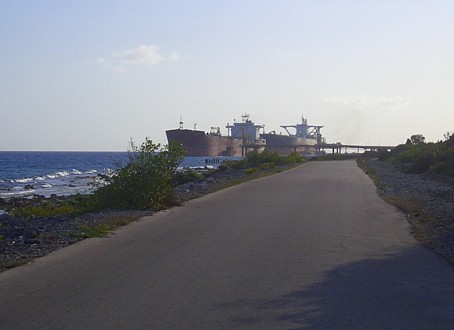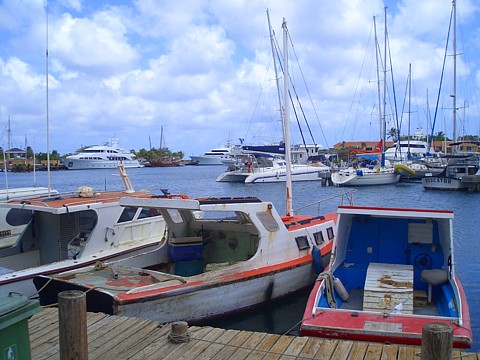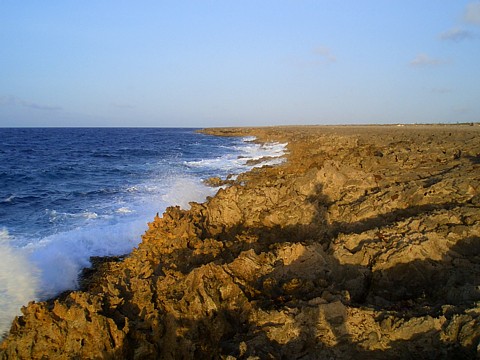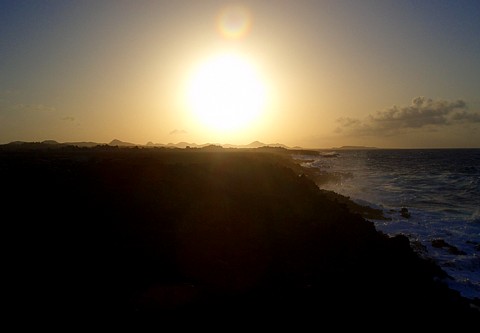 The east coast.
On the southeast coast thereīs actually a windsurfing area called Lac bay ,
but it was too boring to take a picture of...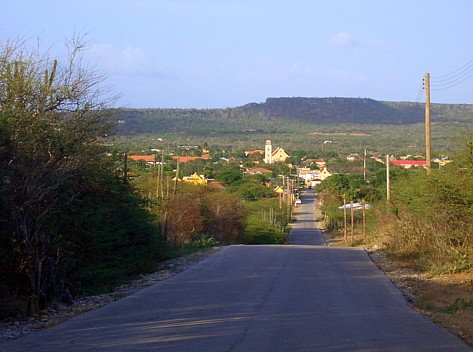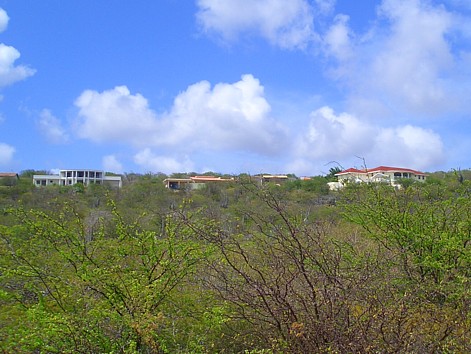 Hereīs Rincon , the oldest town on Bonaire built in the middle of the island so pirates wouldnīt see it.
And some holiday mansions on the shrubby coast. I find it an strange place to invest so much money..!?
It is indeed odd to see the absurd realestate prices on this relatively boring forgotten island !
And I say this as a diver !...I guess there are a lot of silly rich SUPER dedicated divers around
who think Bonairīs the best place in the world...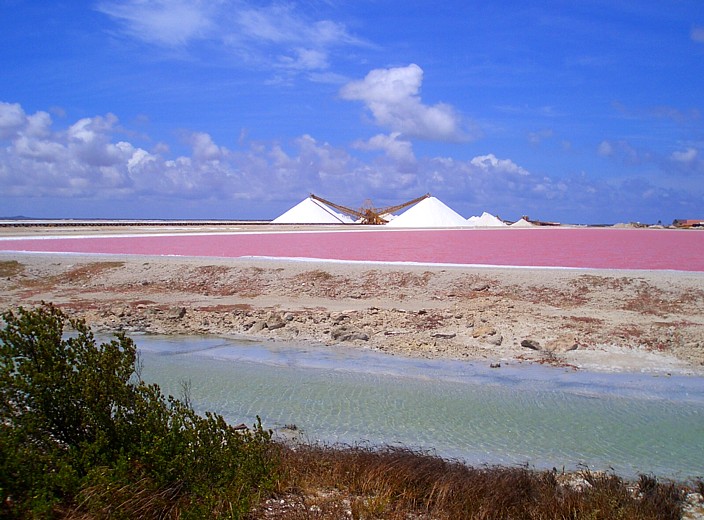 The south west coast has these huge salt flats.
Bonaire used to be a saltproducing dutch slave colony.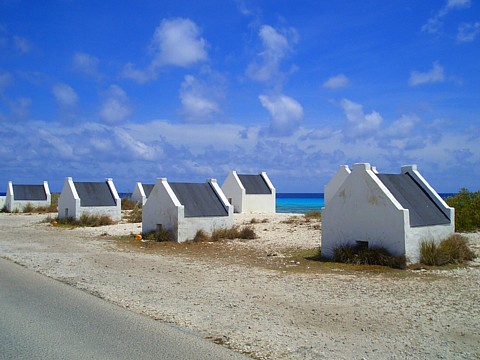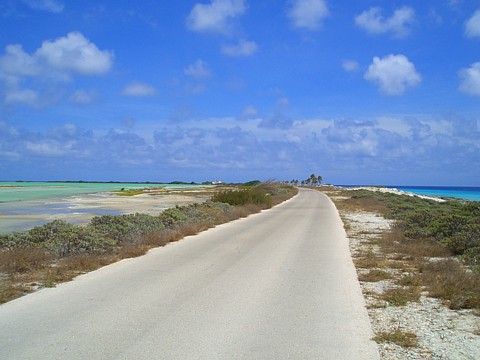 The old slave huts.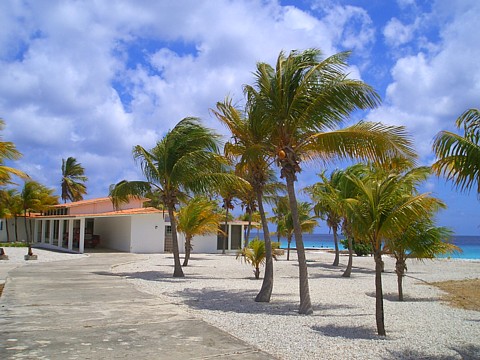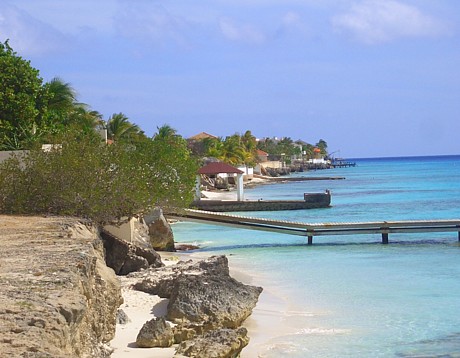 And the new holiday mansions...still on the west coast...south of Kralendijk.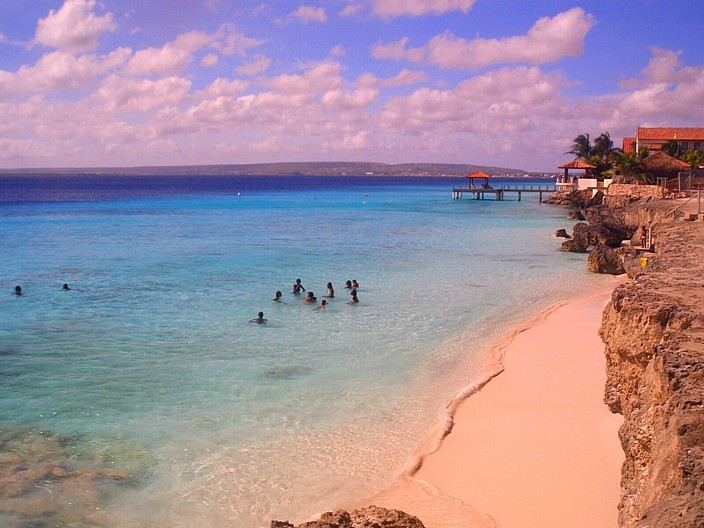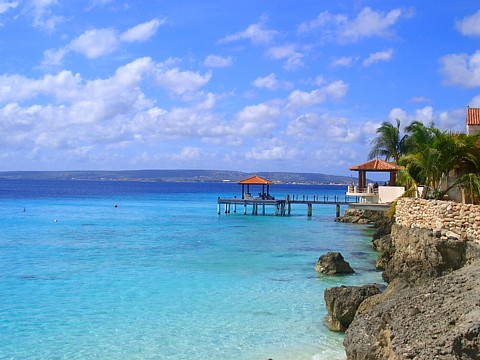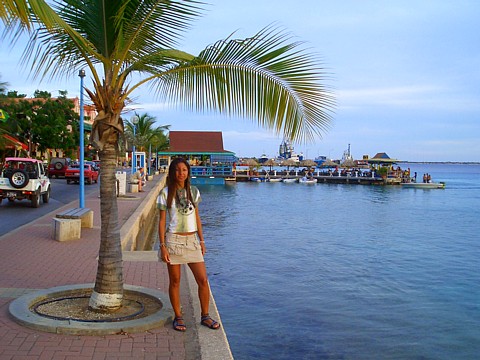 And the super relaxed capital Kralendijk.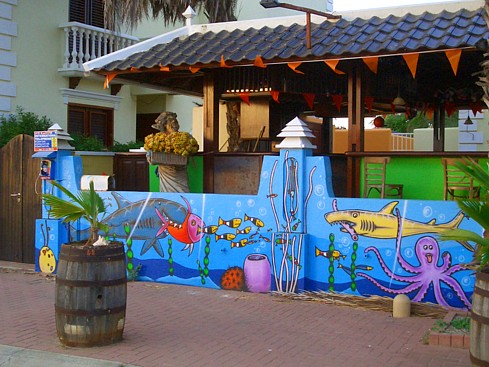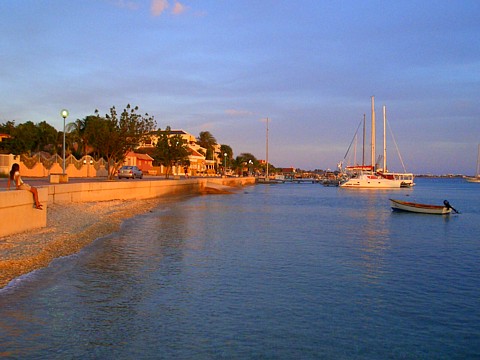 Feels like a lesser version of Lahaina.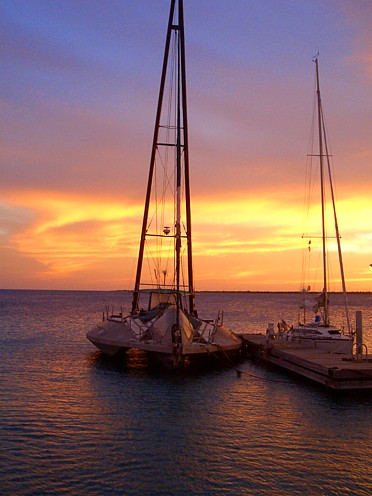 With similarly odd "made for tourists" excursion boats.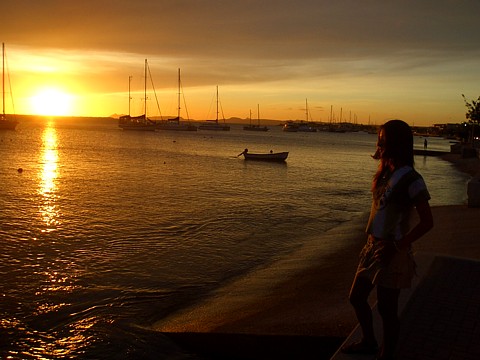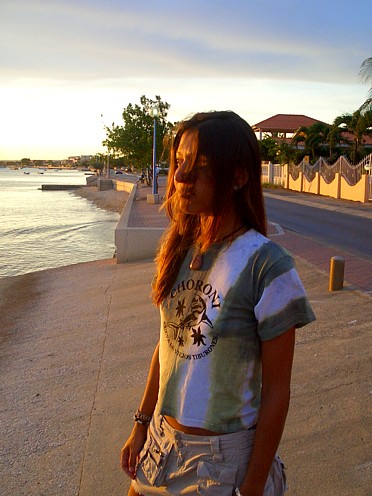 And equally good sunsets...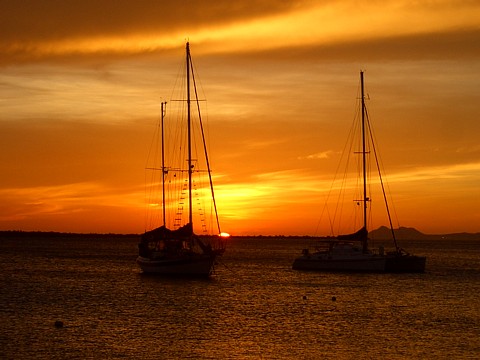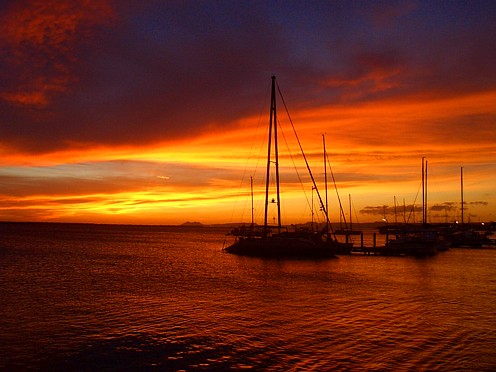 Hereīs a lot more visiting yachts though......of course.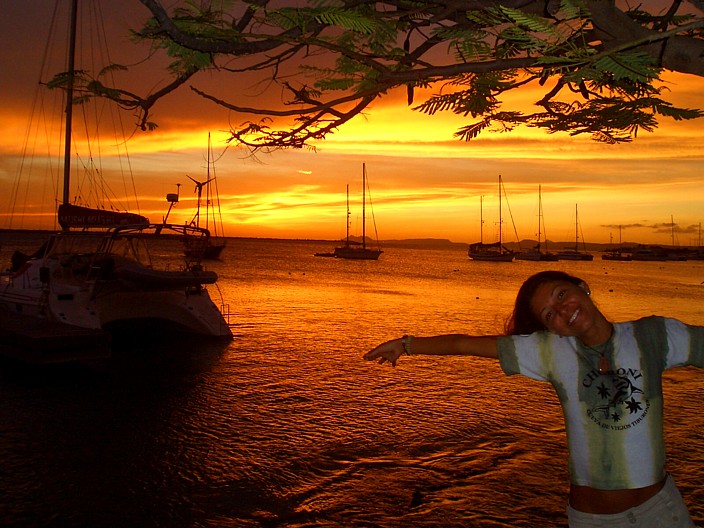 Tchauuuuu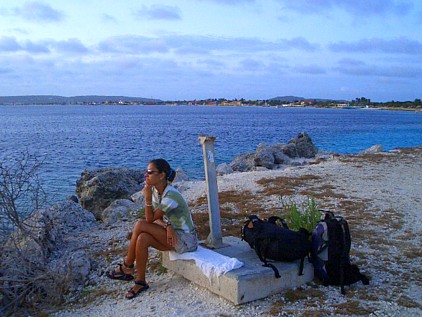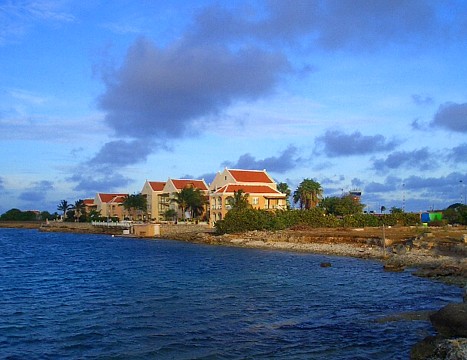 At the airport. Waiting 8 hours for our 2am flight to Amsterdam.
I guess there are worse places in the world to be stuck killing time neī...