The hike to Fontainhas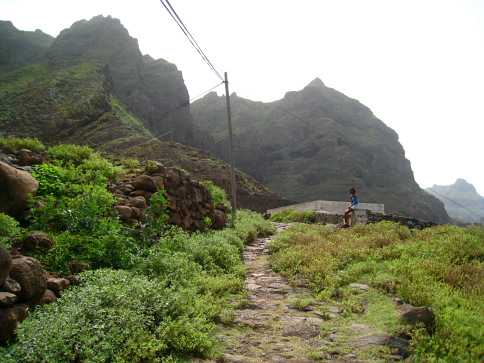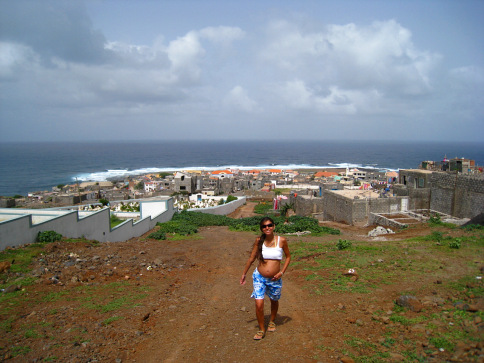 It's about an hours trek from Ponta do Sol to Fontainhas along a spectacular cliff hugging road.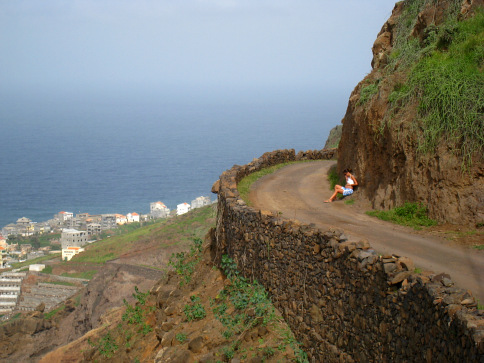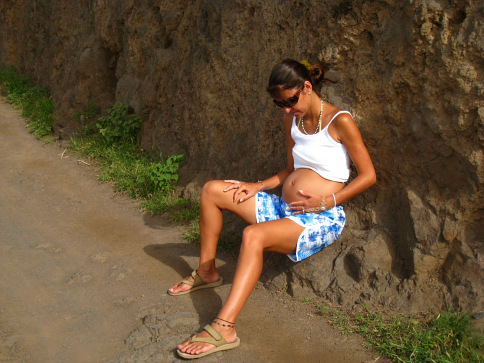 Baby doing okay !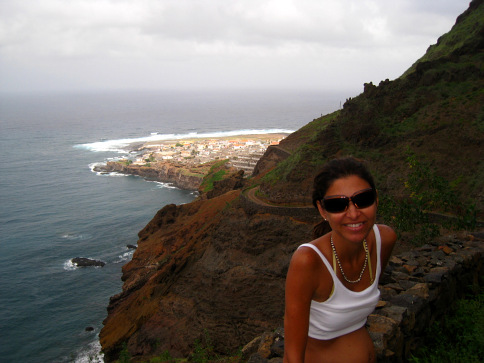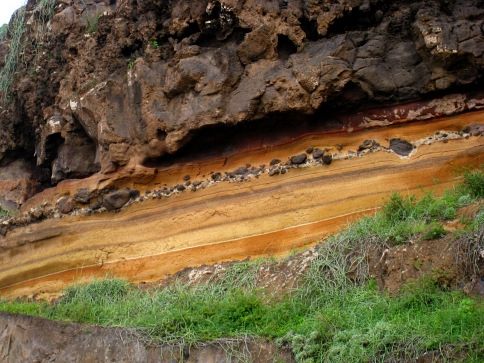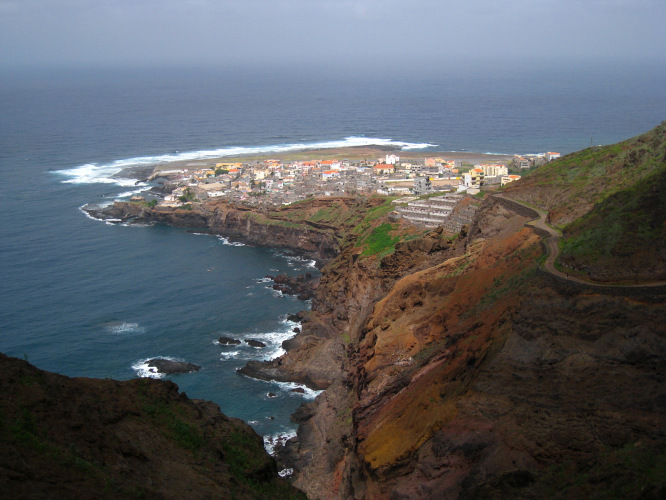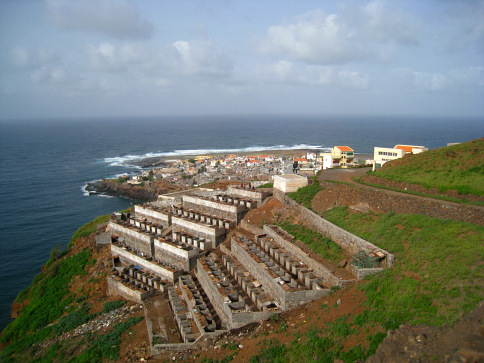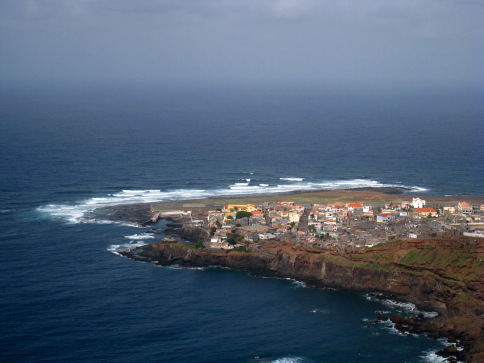 That pig farm's got an awesome view over Ponta do Sol !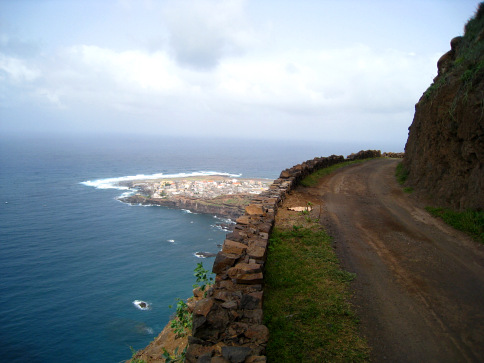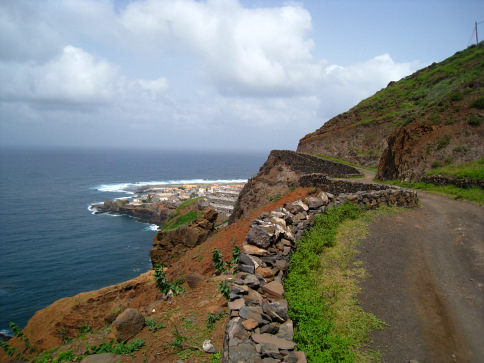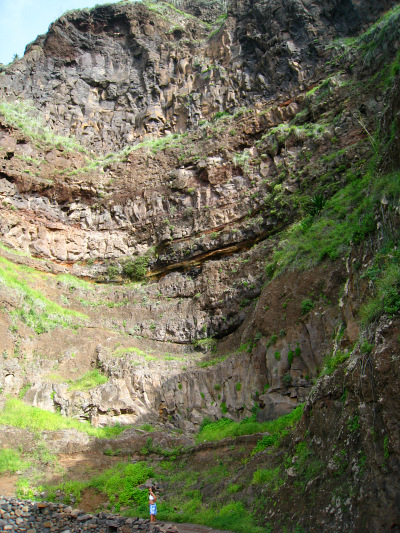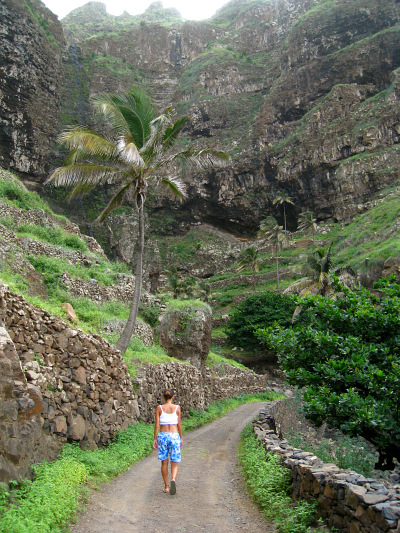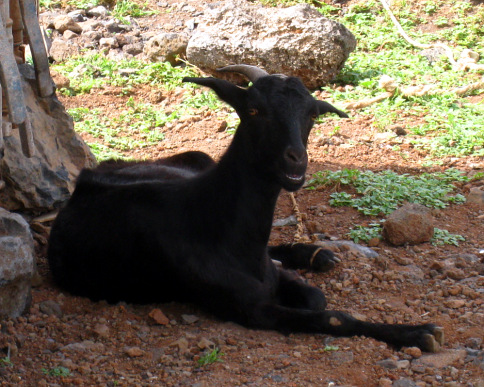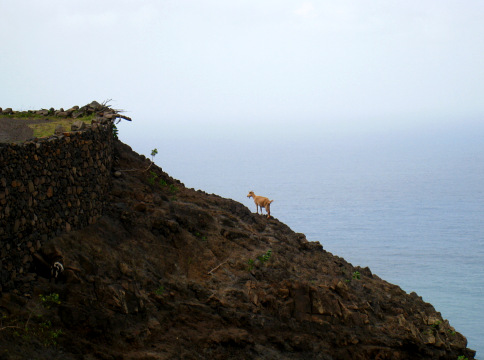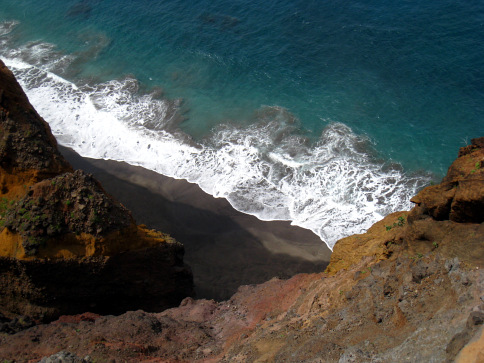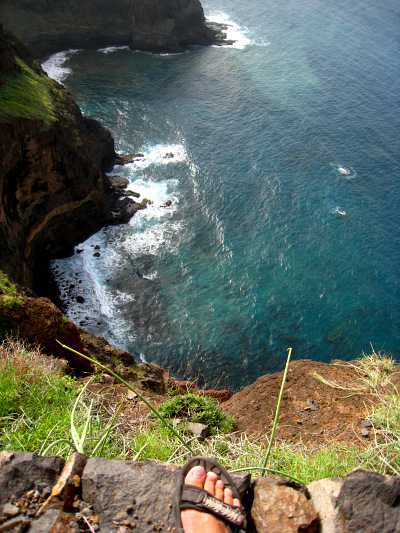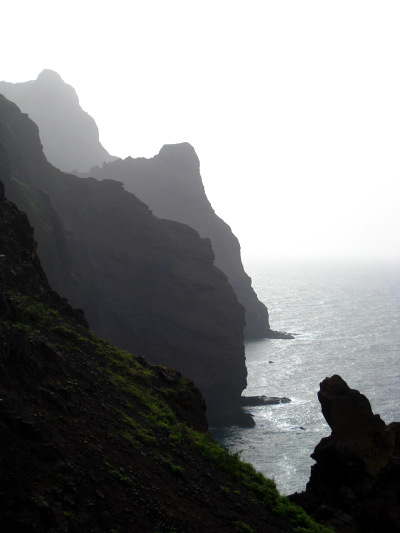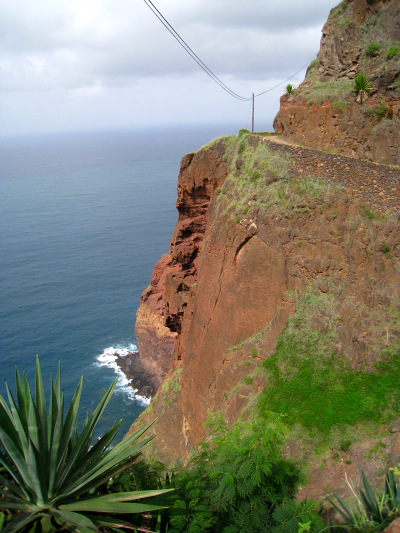 This is one of the most impressive afternoon strolls one could make, anywhere in the world !!!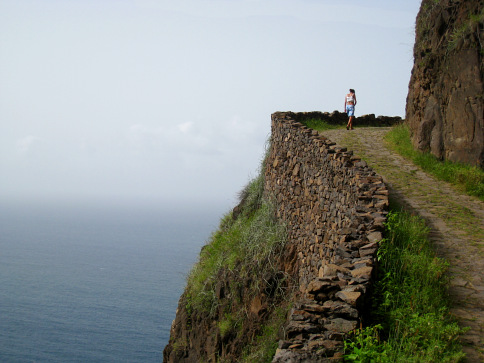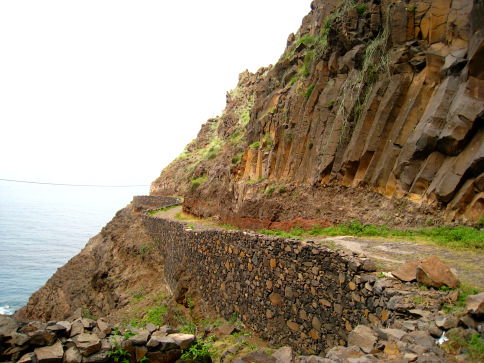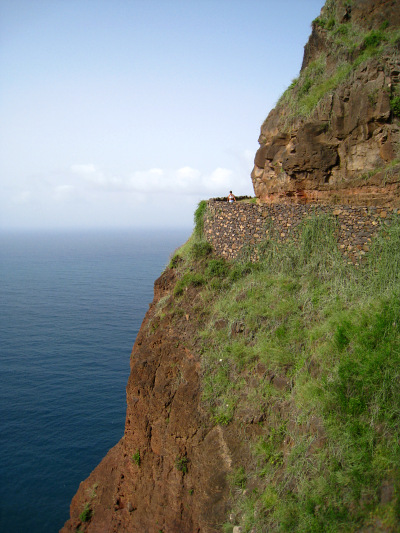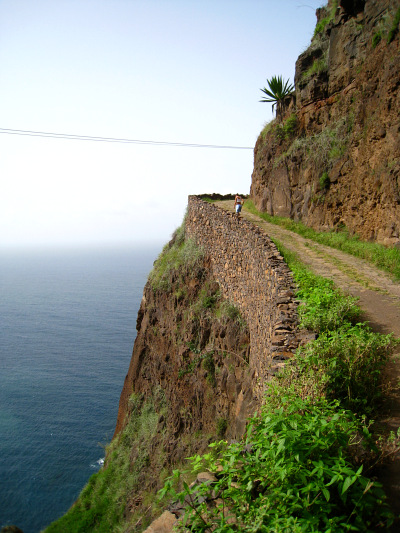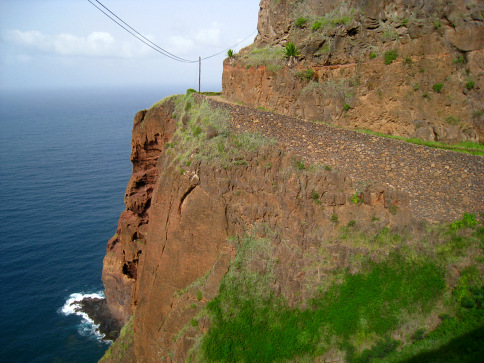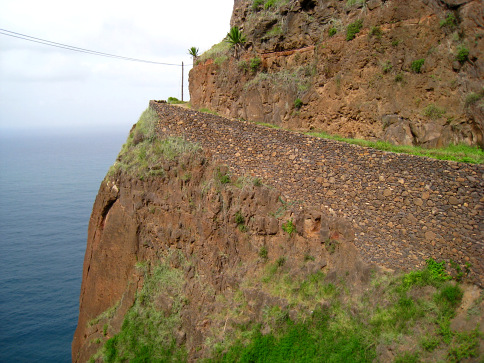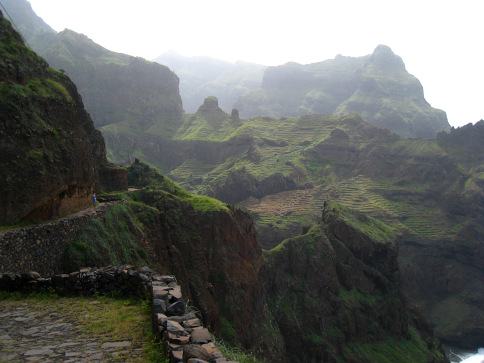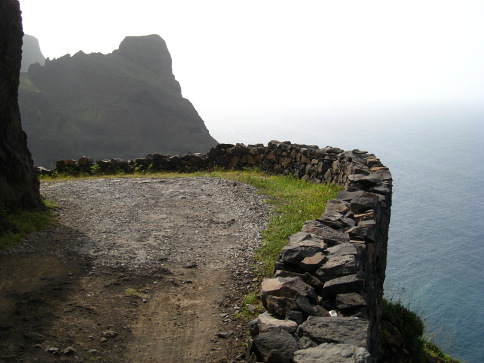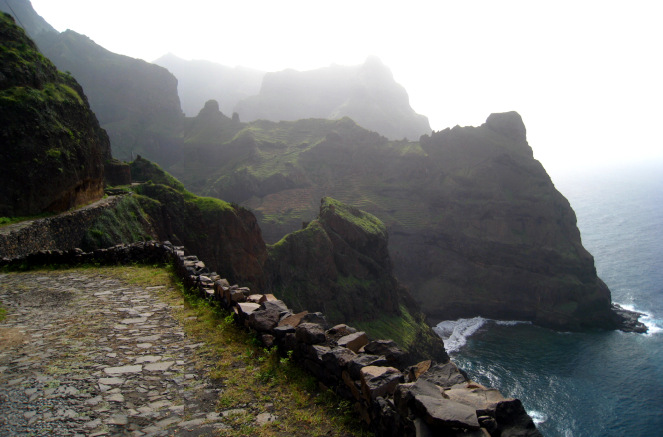 One can continue walking for a couple of days beyond Fontainhas all the way to Cruzinha along
this stunning coastline, on a path that can only be described as the Kalalau trail of the Atlantic.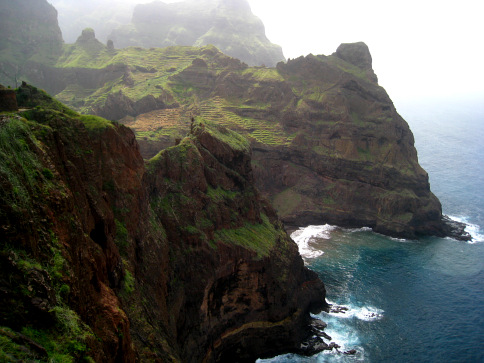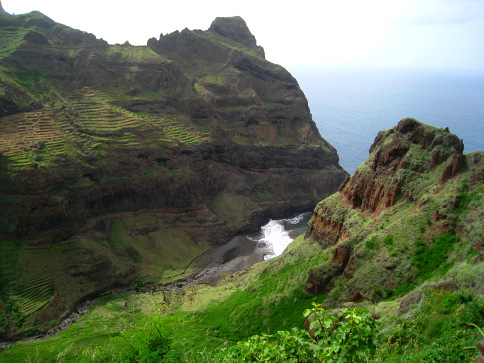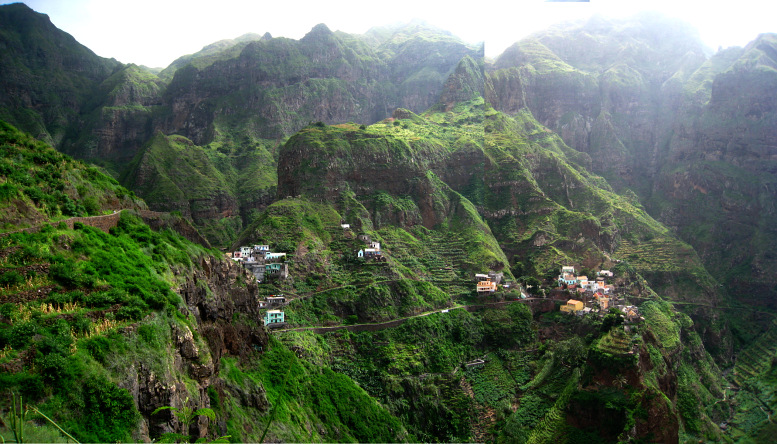 Fontainhas !!!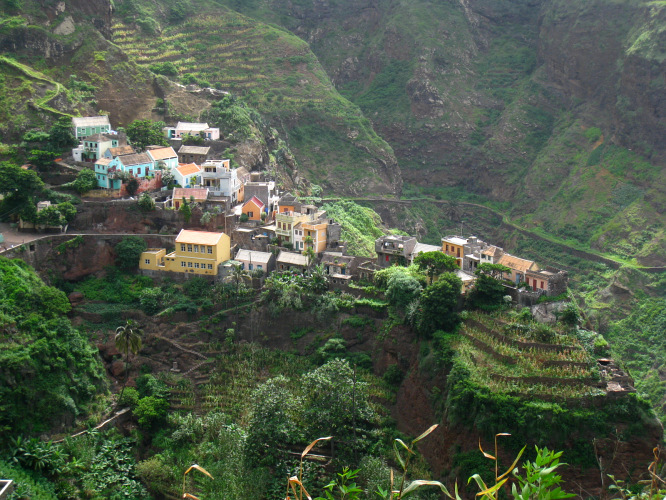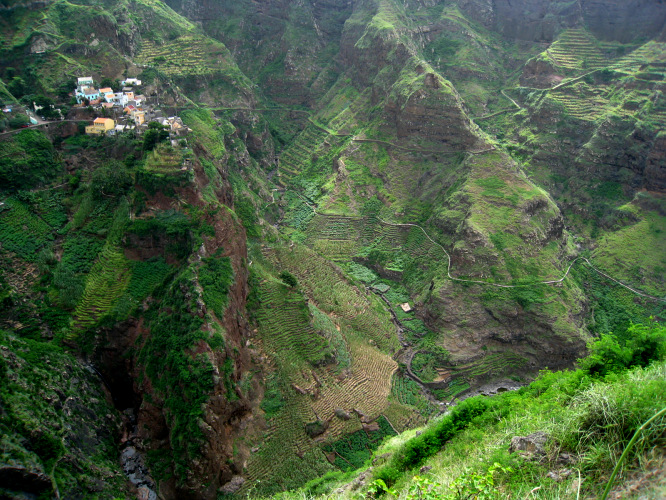 Not too shabby.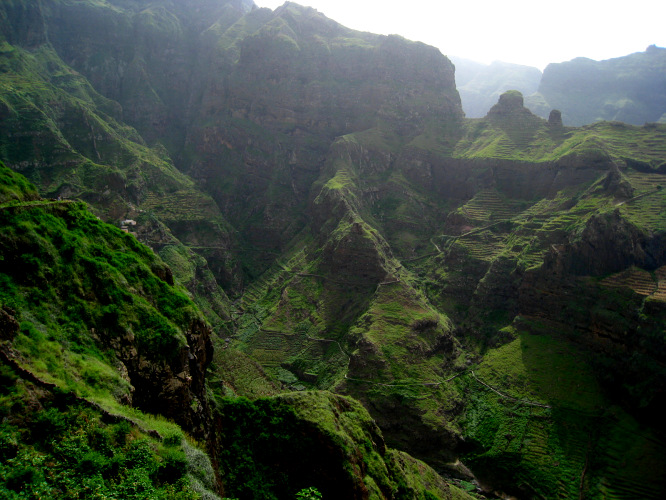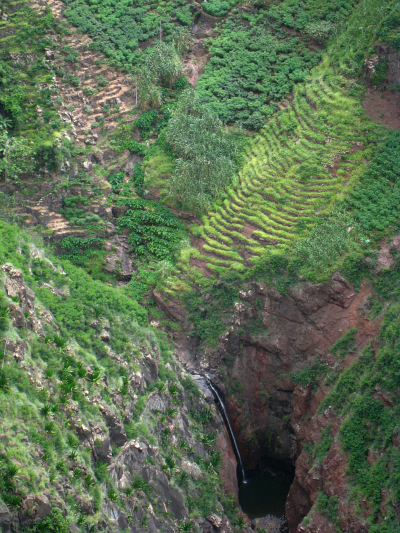 ---
---
Paúl

Paúl is a Super laidback and beautiful place east of Ribeira Grande.
It is the greenest and most tropical feeling area of the island,
and possibly of all of Cabo Verde.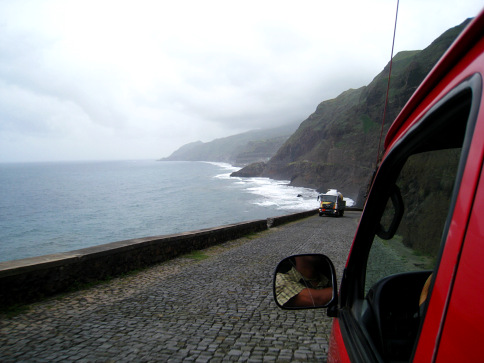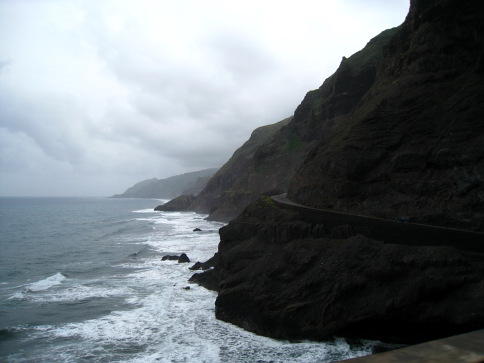 You get there by a less traveled but fine section of the north coast road.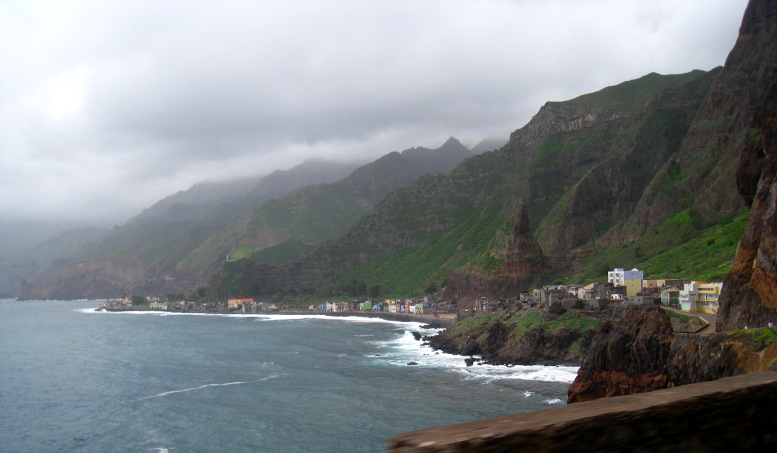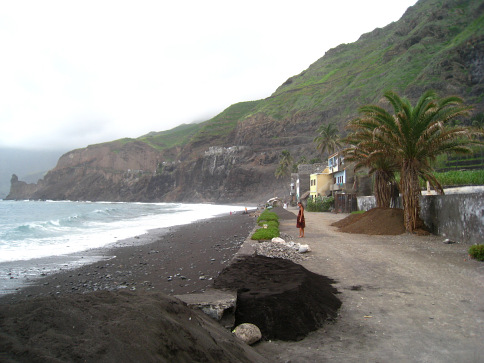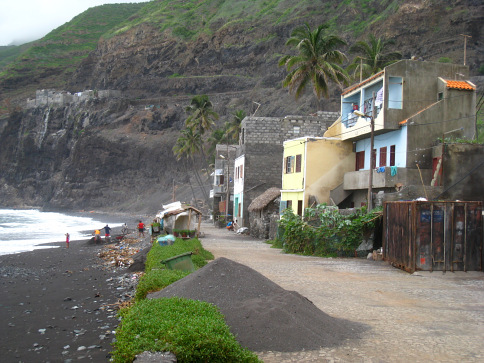 The road beyond Paúl to Pontinha da Janela is even less traveled
but definitely worth doing if you have a car.
That's not it. That's the beach at Paúl.
We didn't have a car.