The Shwedagon, Rangoon.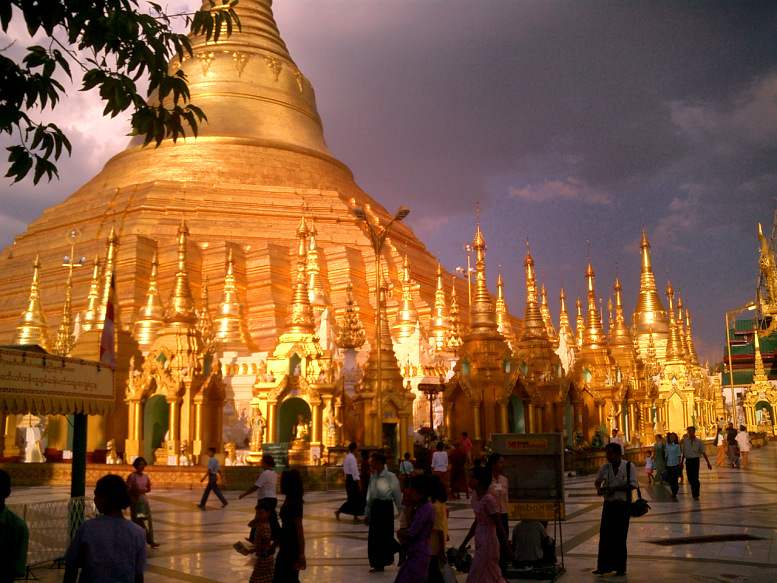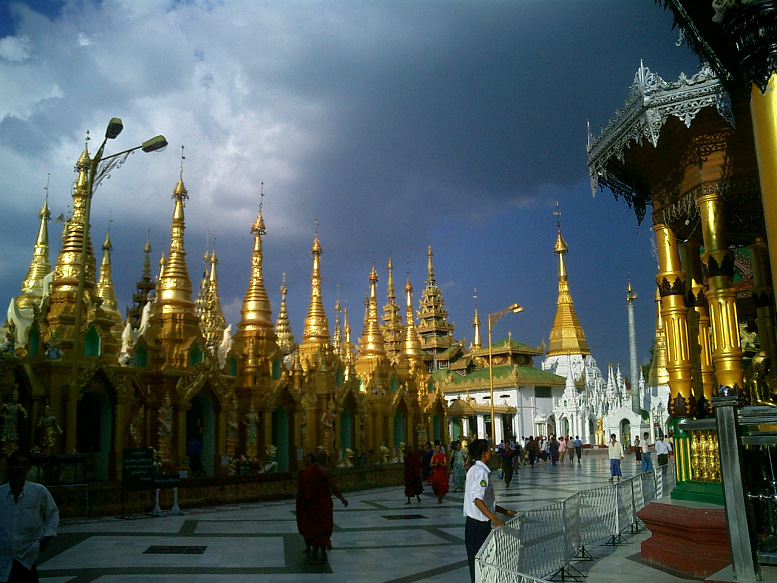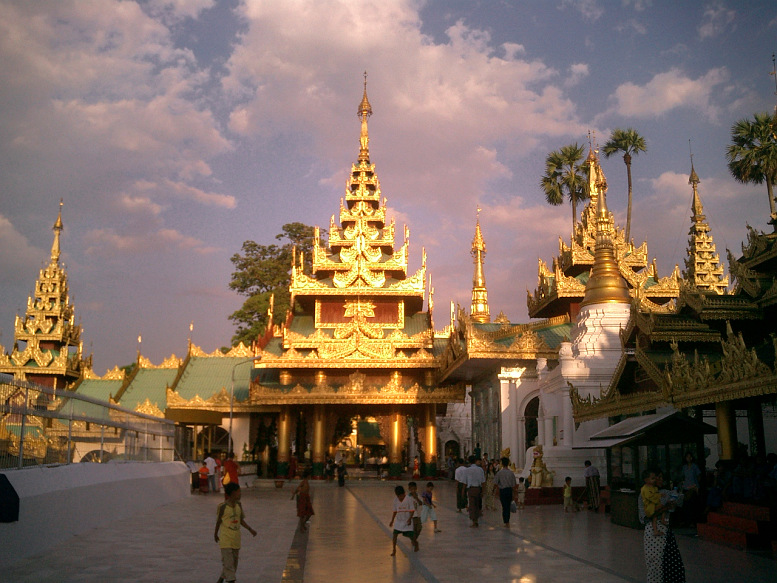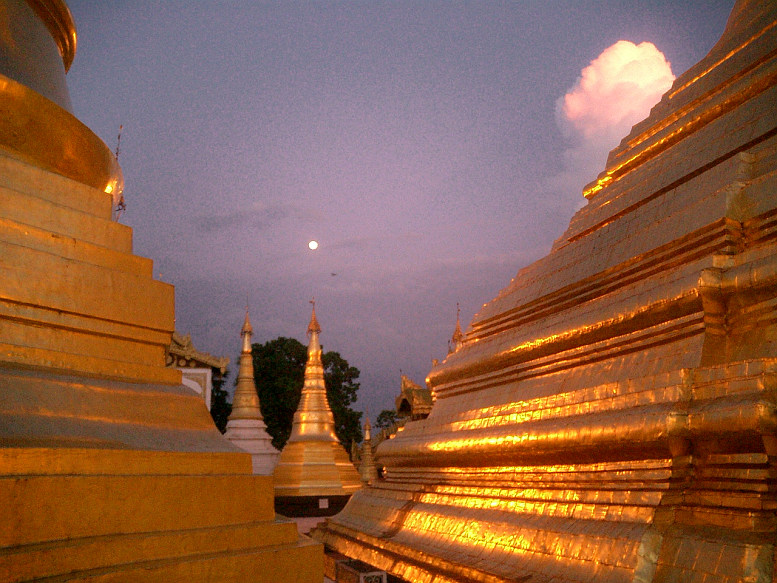 It is a special evening at the Shwedagon, Burma's most important Temple complex.
The full moon is rising and the population prepares to camp out at the temples.
I happened upon it by chance. It was an impressive and genuine experience.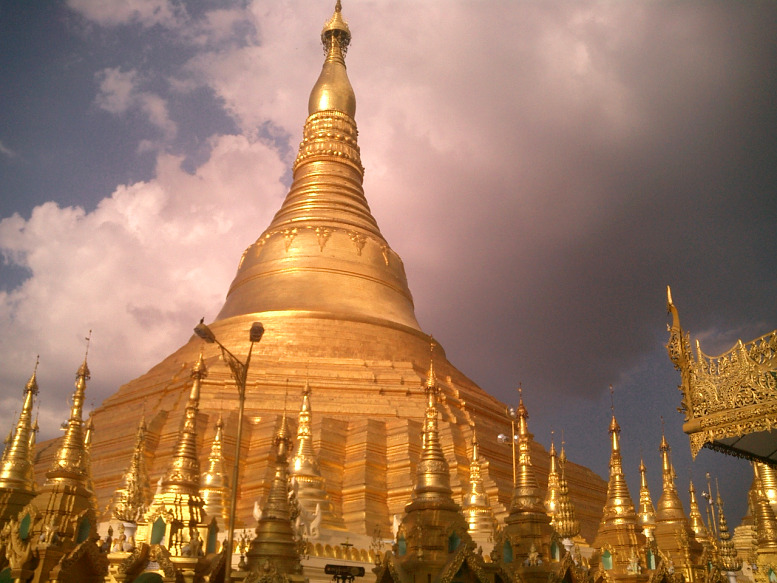 These temples are covered in several tons of gold leaf !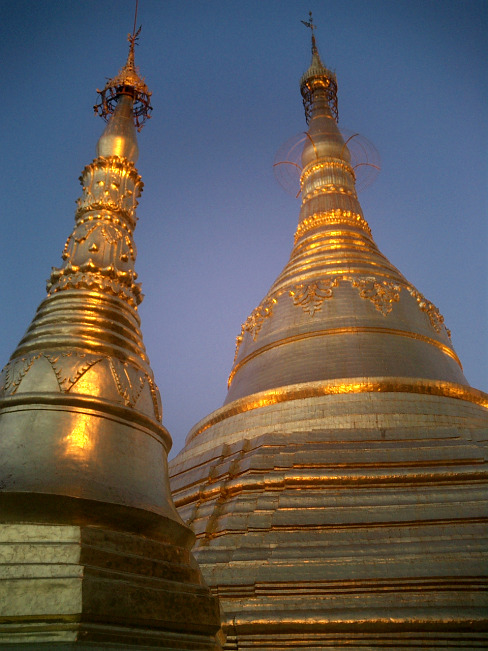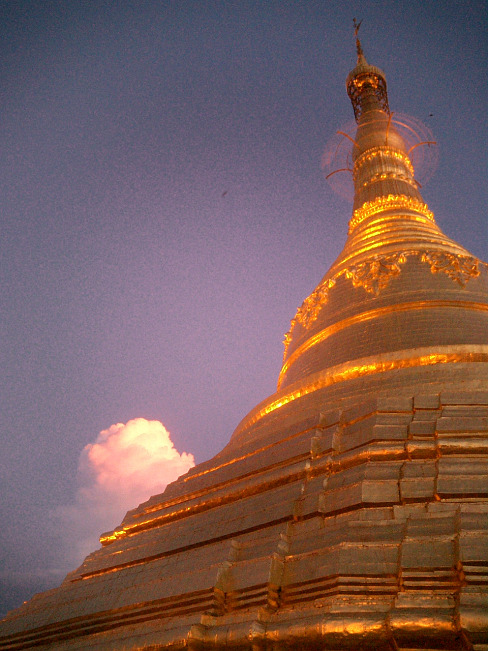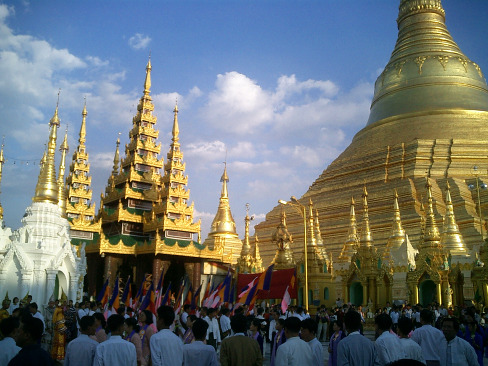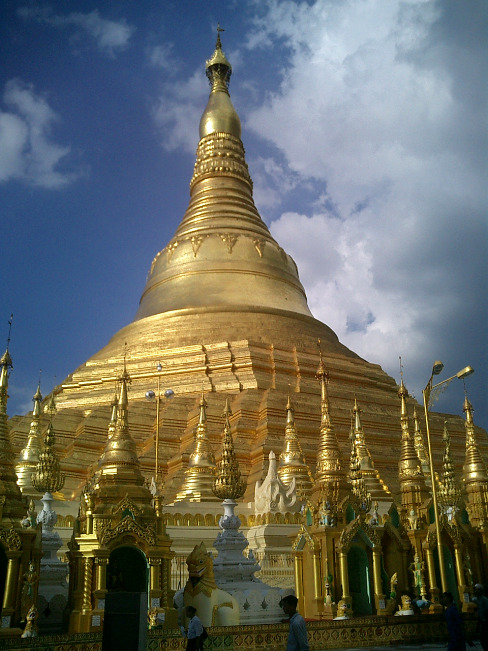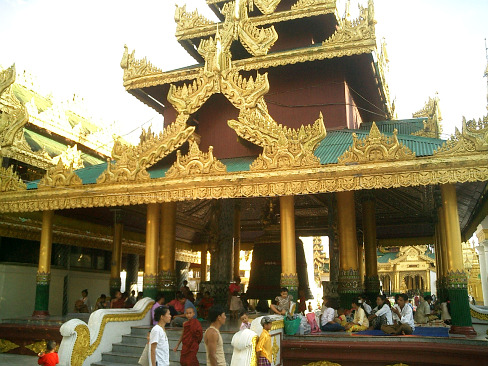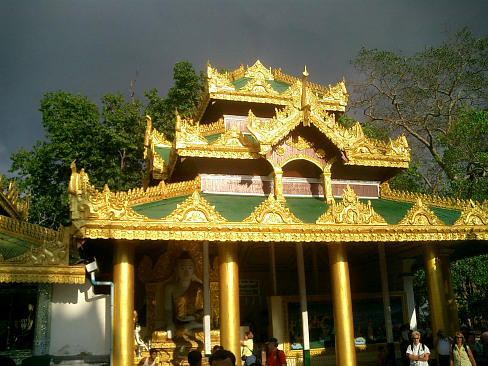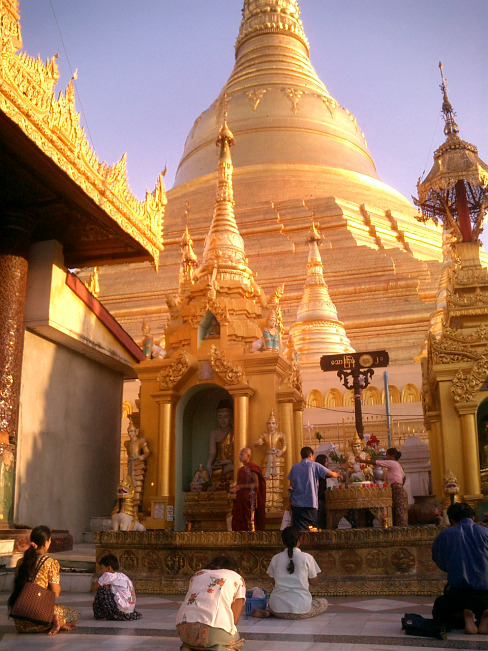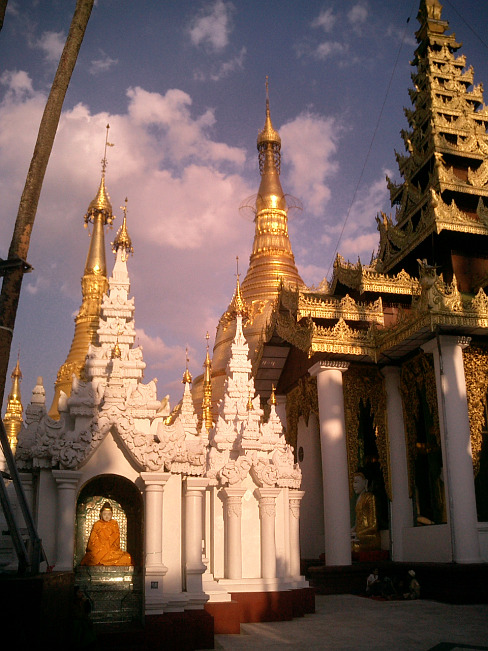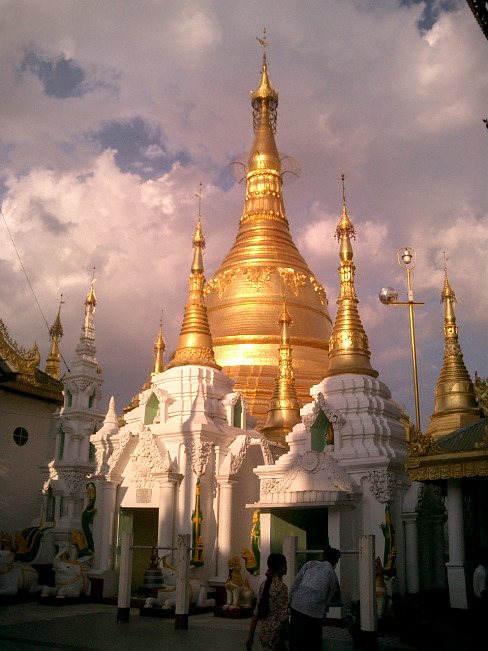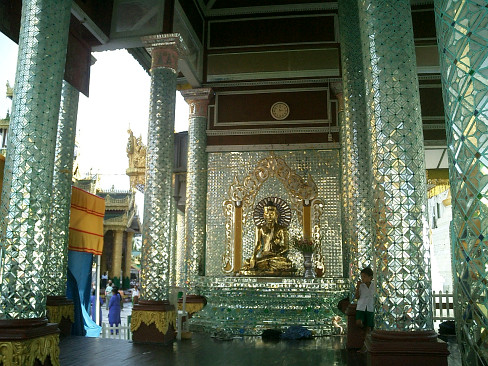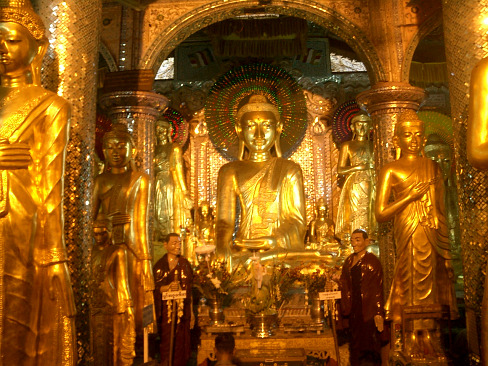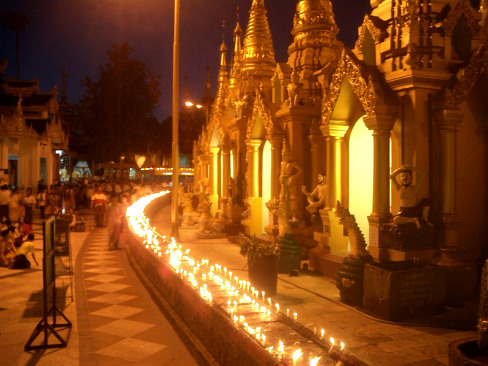 ---
Mandalay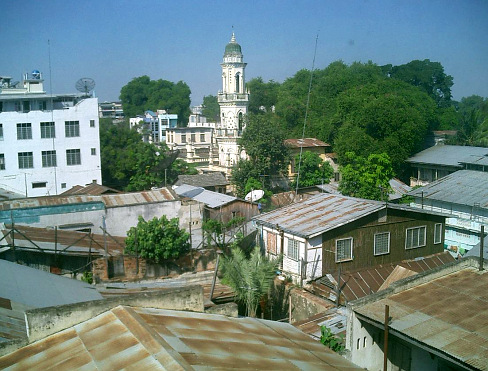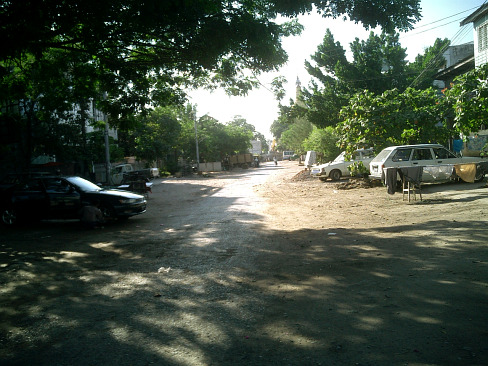 I made a major mistake of not bringing enough USD cash.
Here I finally found a black market willing to change travelers cheques for a 20% !@¤# commission
so that I would have enough money to get out of Burma. They smuggle the cheques to Thailand.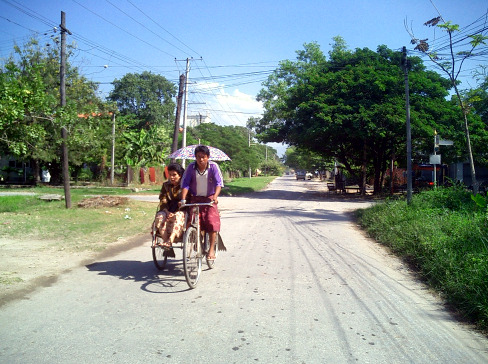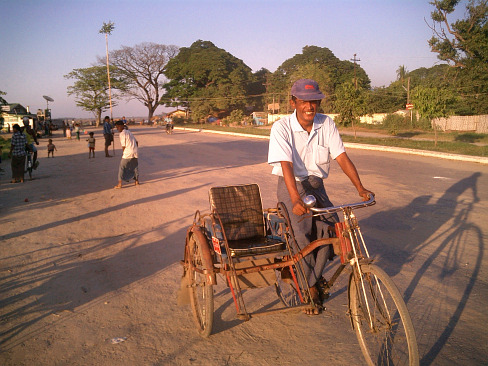 My taxi dude while in Mandalay.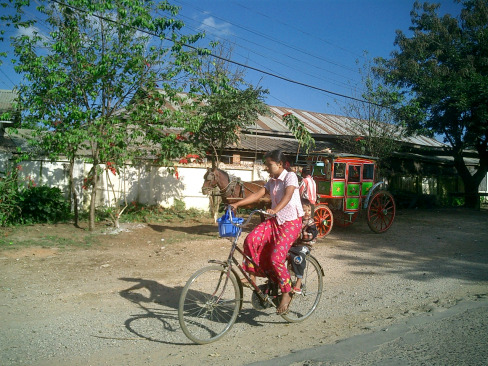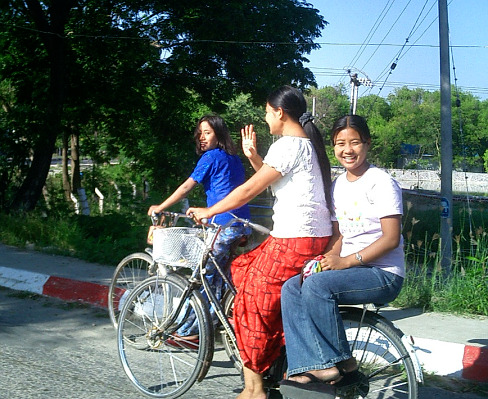 Girls on bicycles.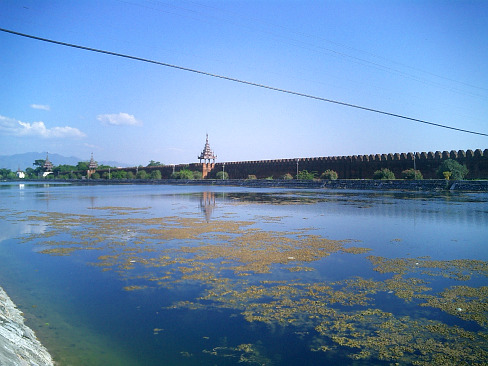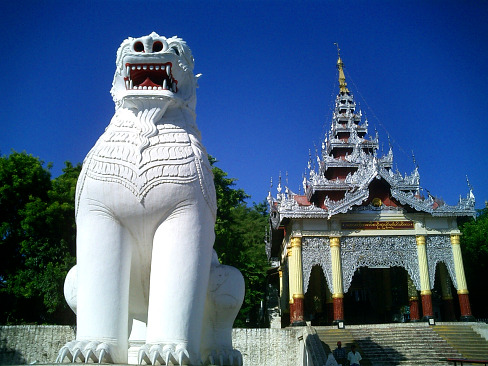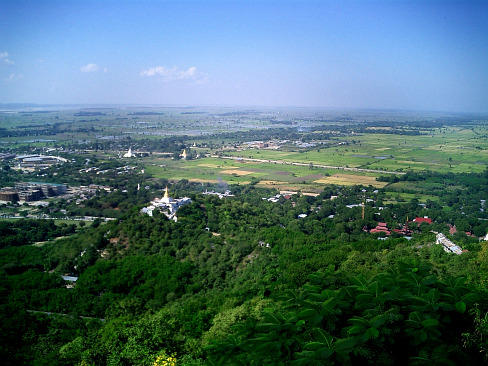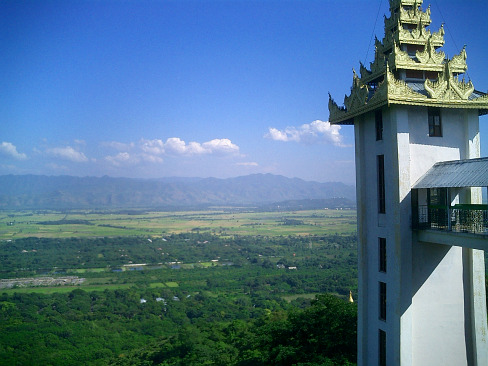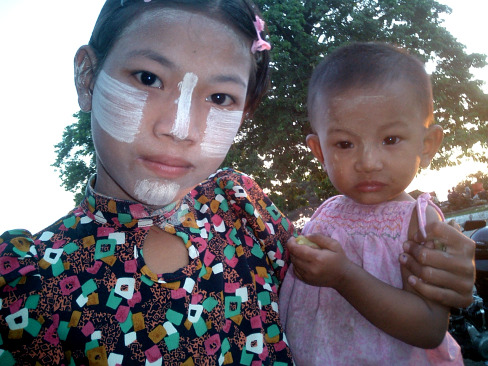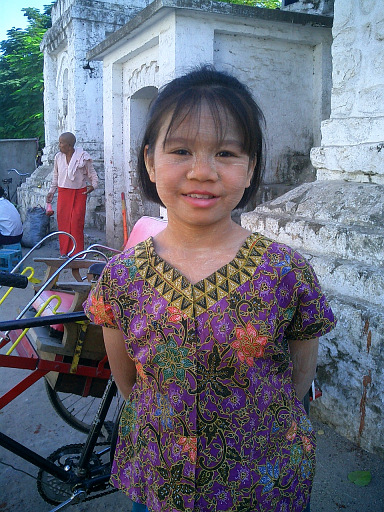 Burmians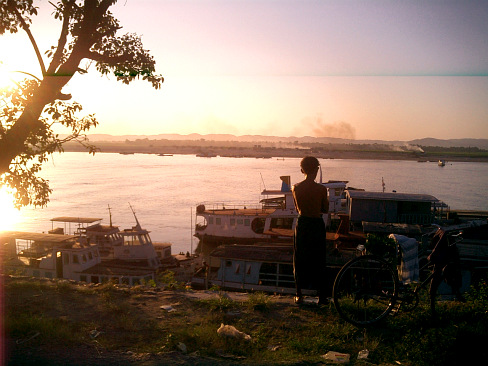 "Down by the river..."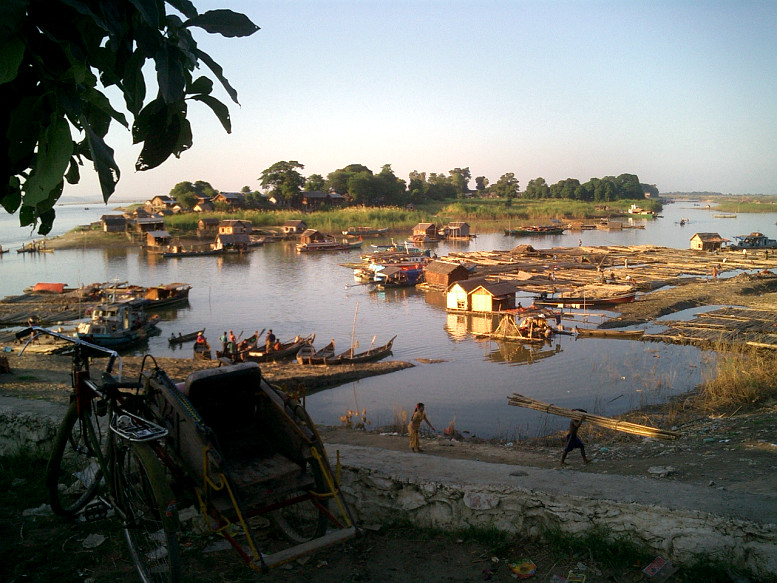 The Irrawaddy river.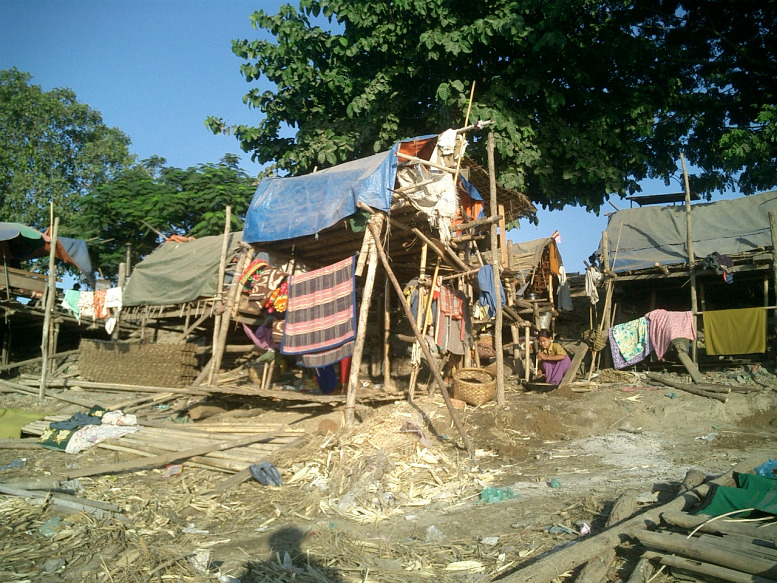 People are living hardcore lives !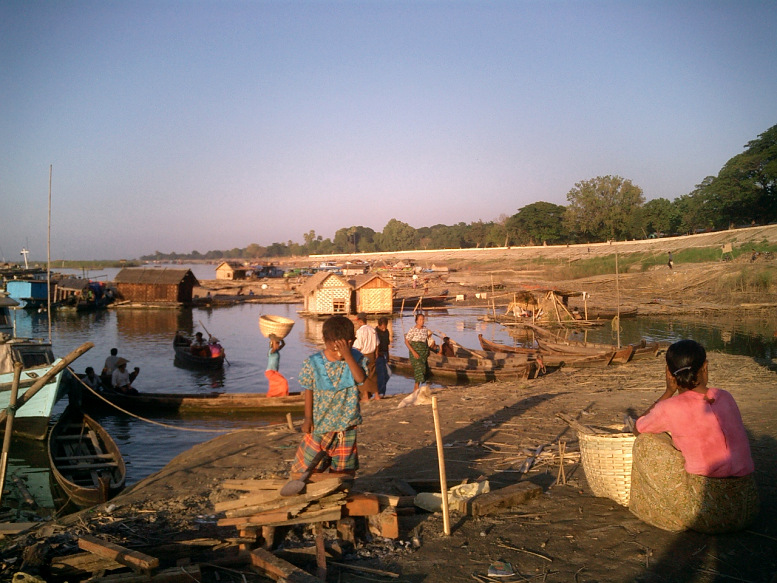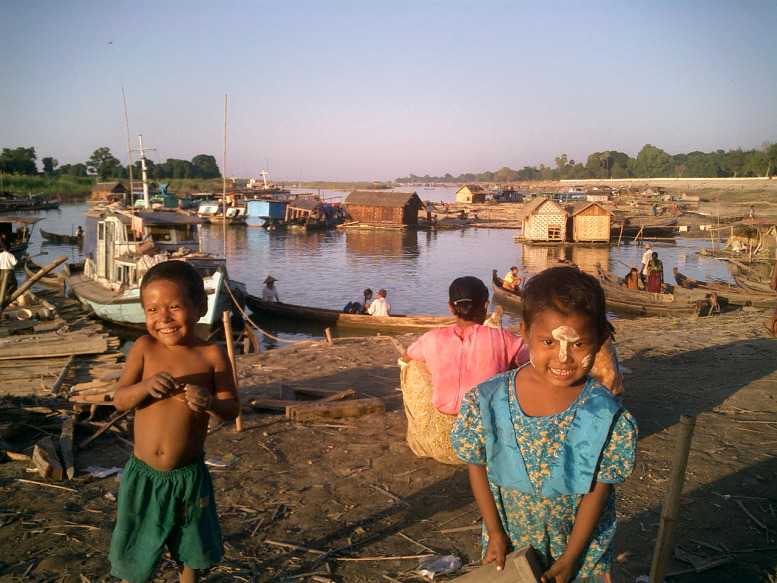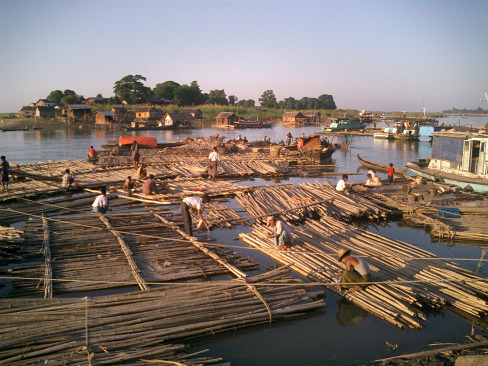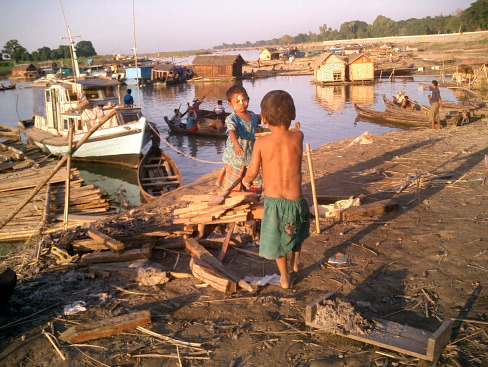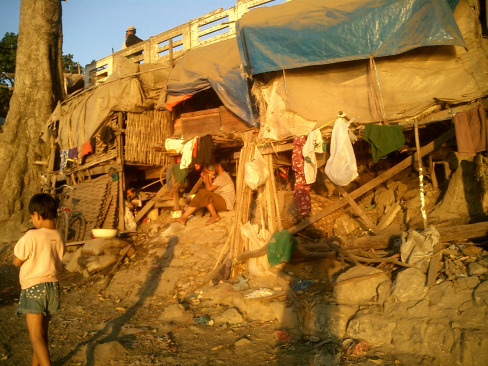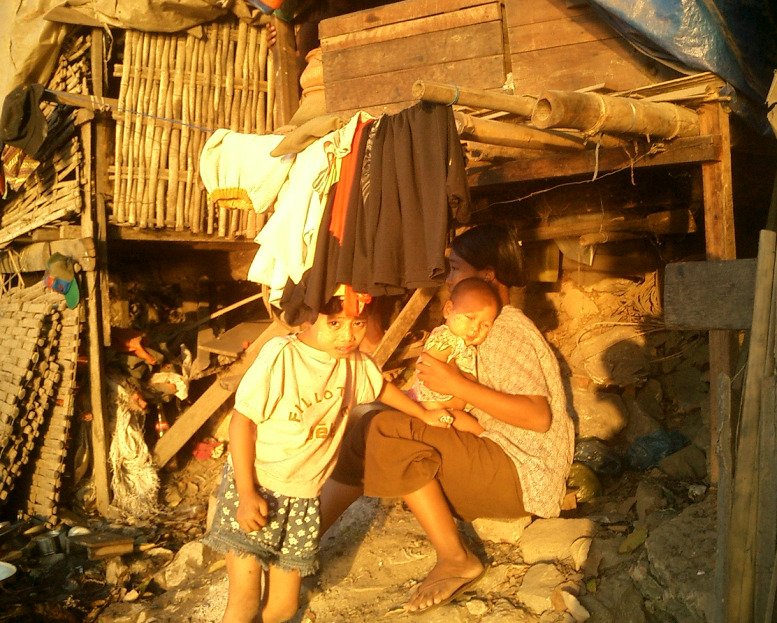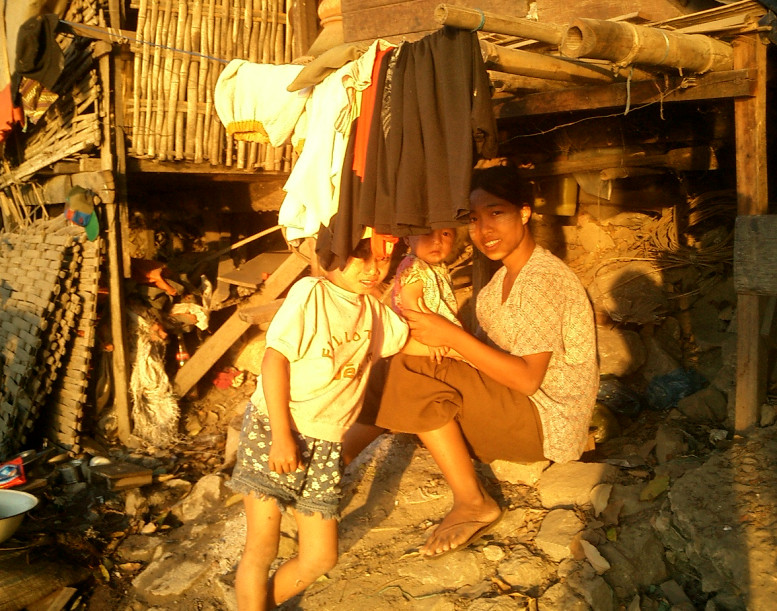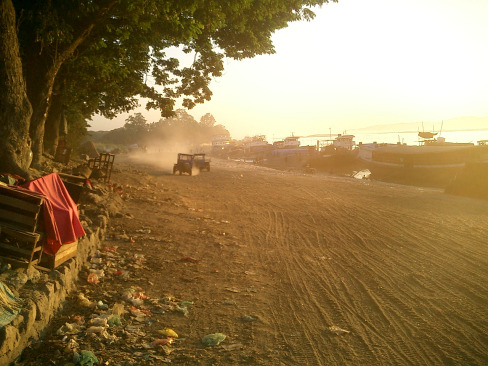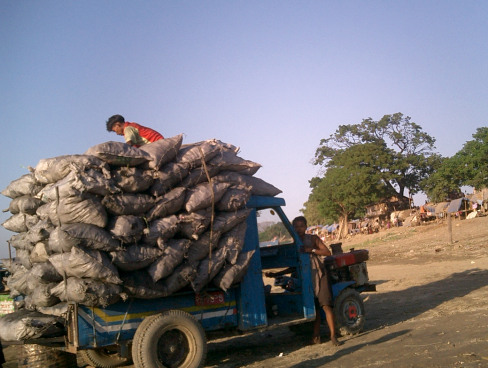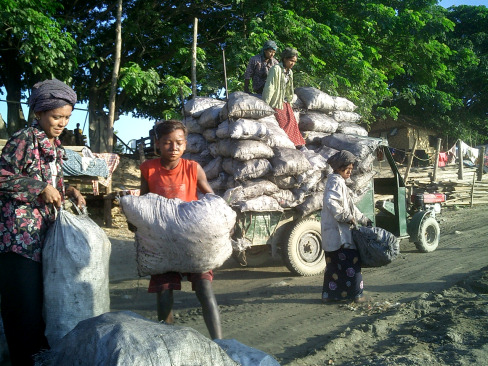 These are what one would call hard working poor people.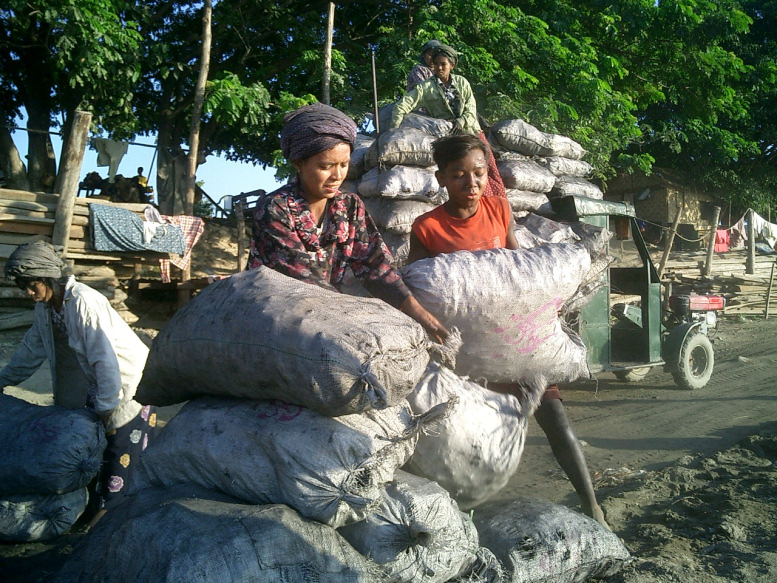 Their load of coal just tipped over...
I could see it coming...in slow motion...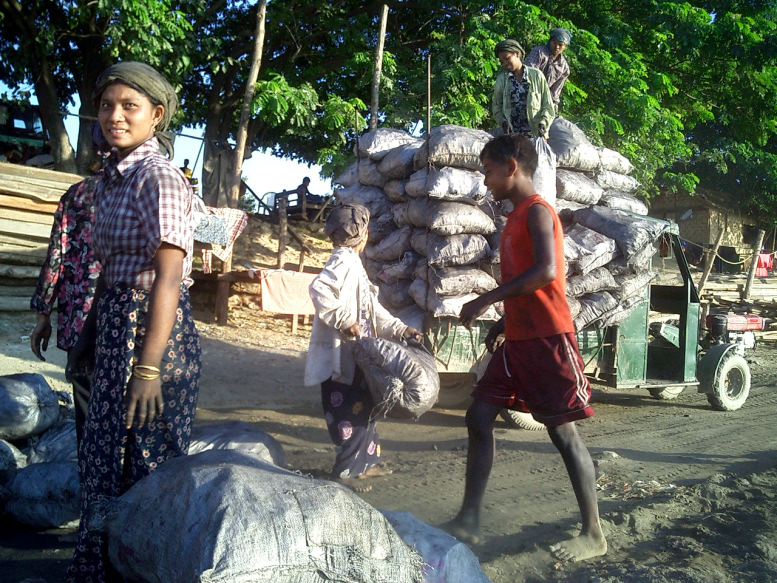 but they never stop smiling,
even when the gods (and the government) have abandoned them.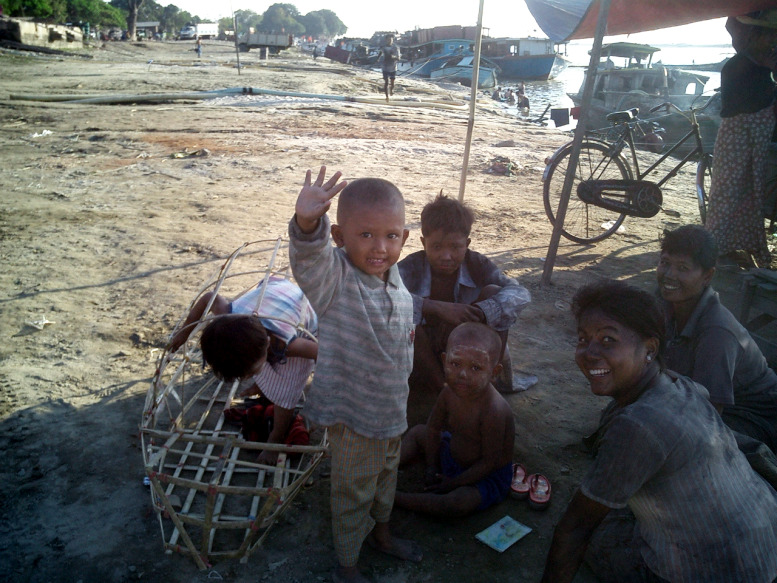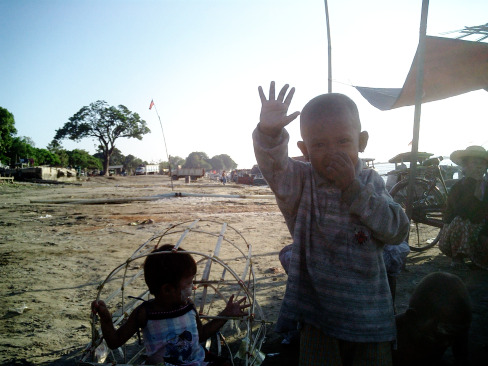 Here's as good a place as any to practice philanthropy if one were so inclined.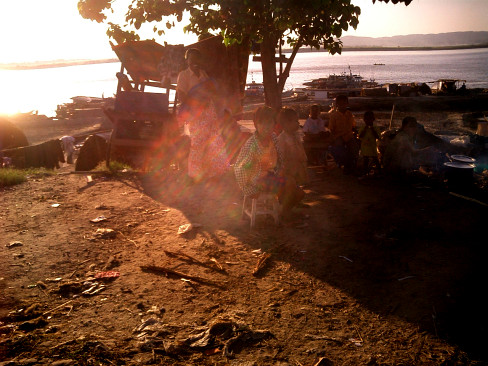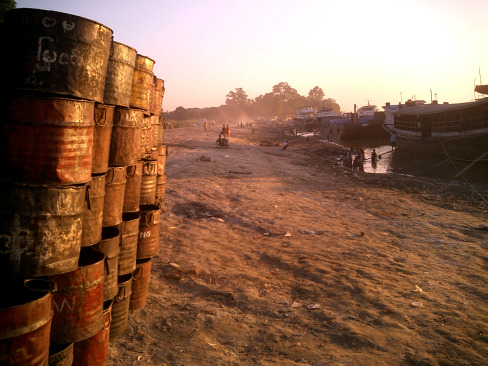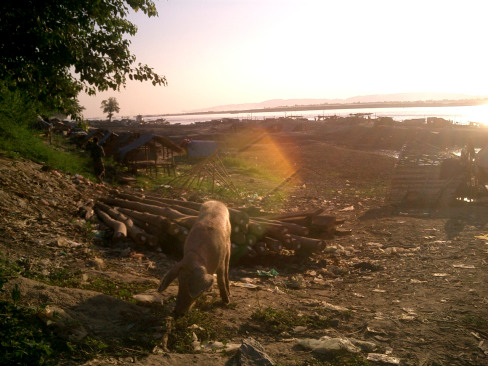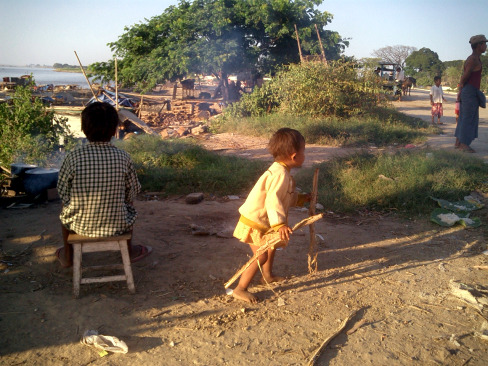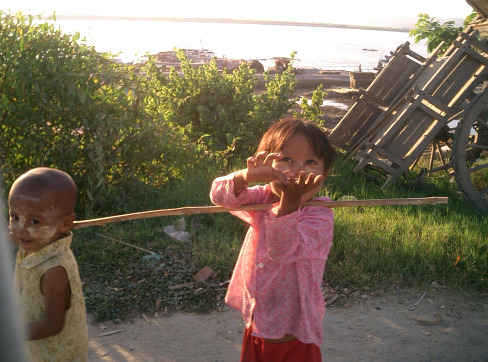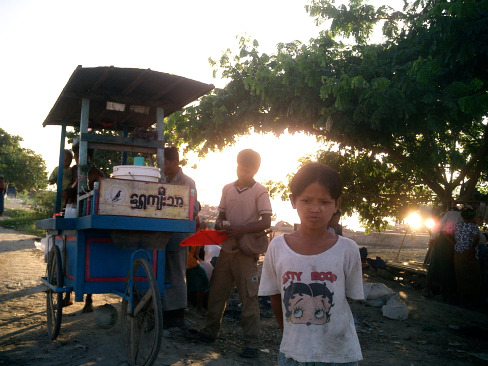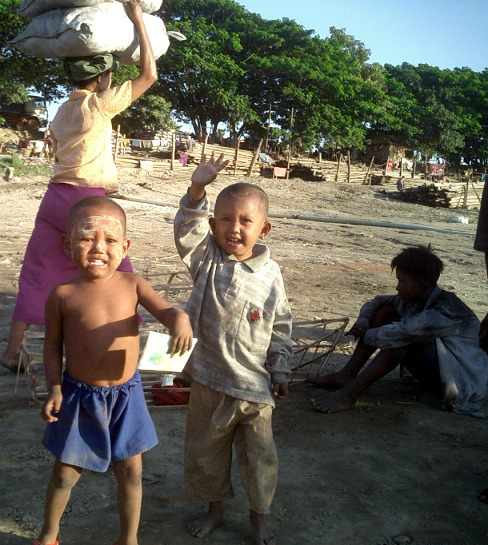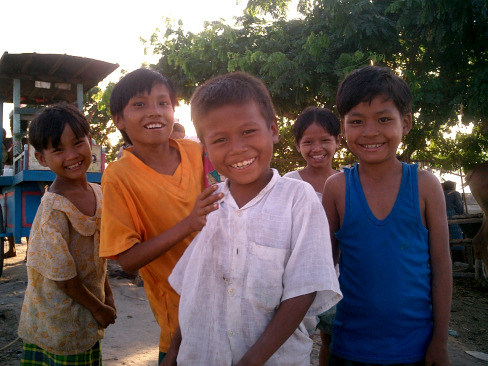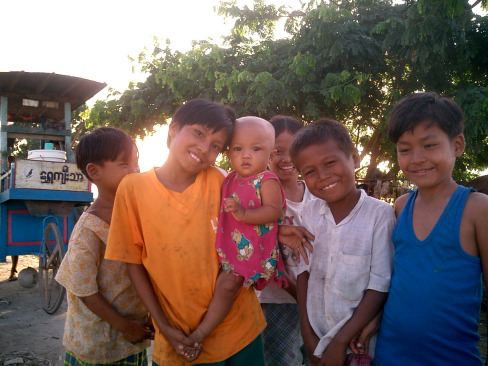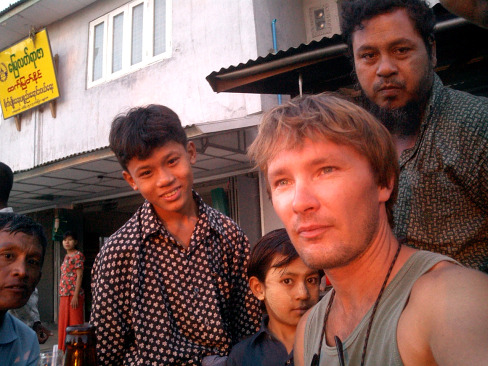 Having a beer with "the Beautiful people"


Going upcountry from Mandalay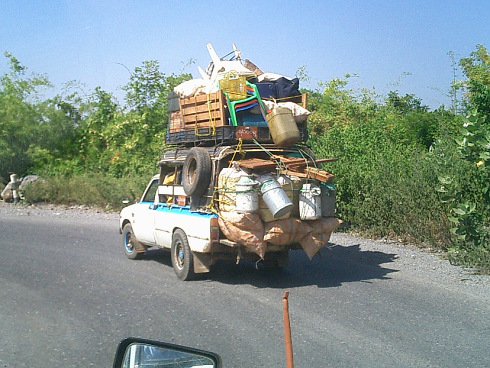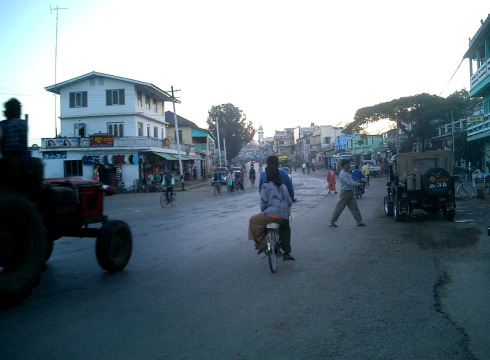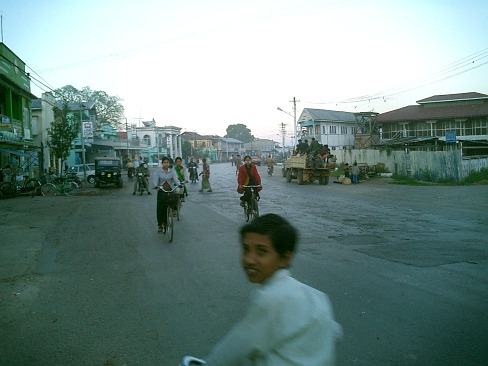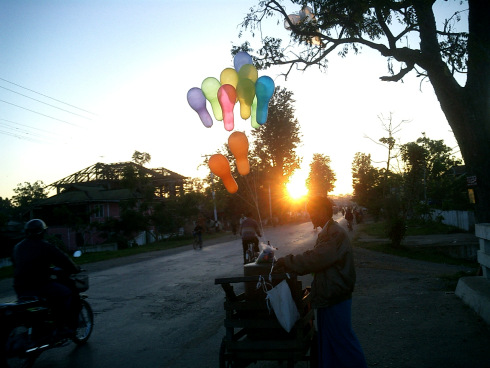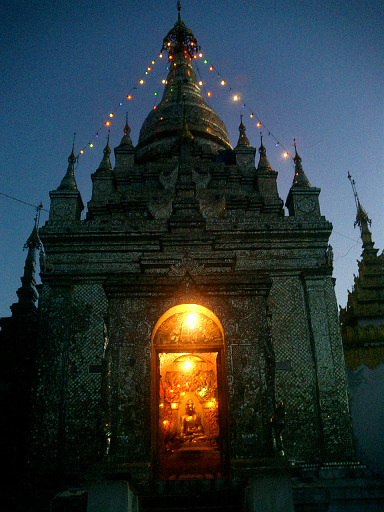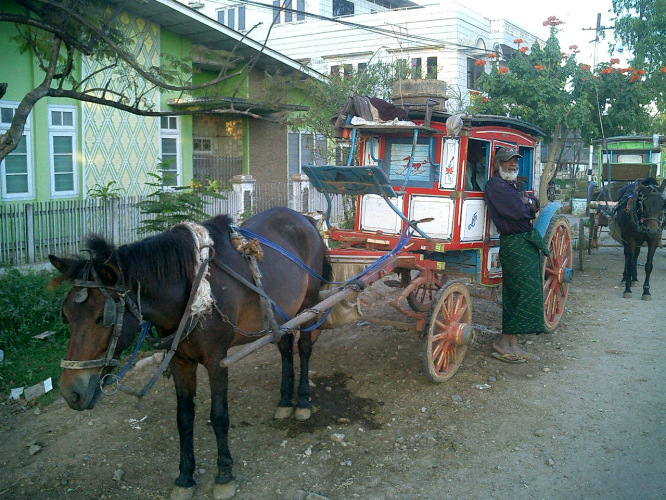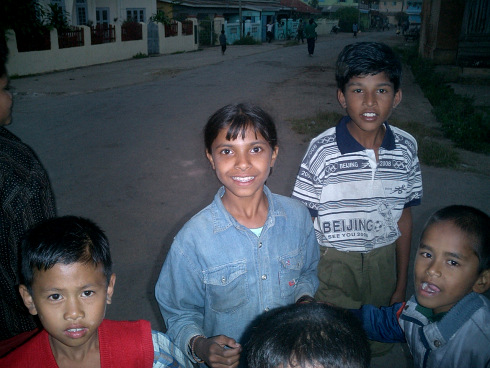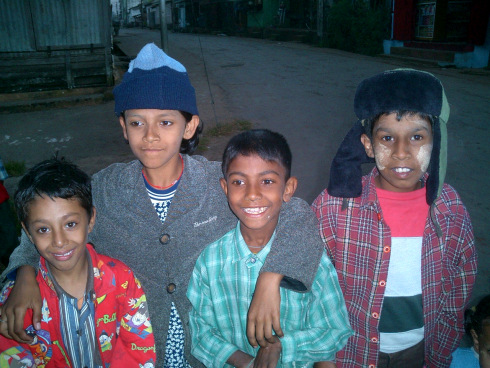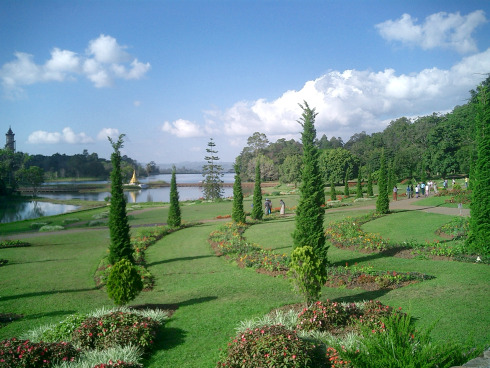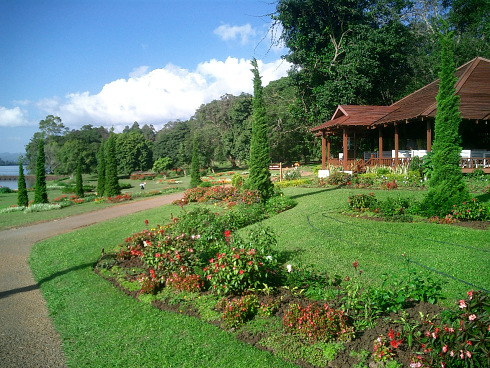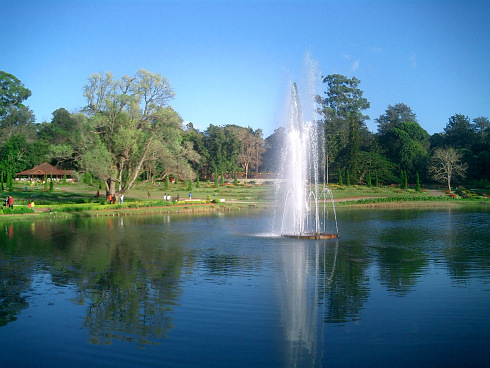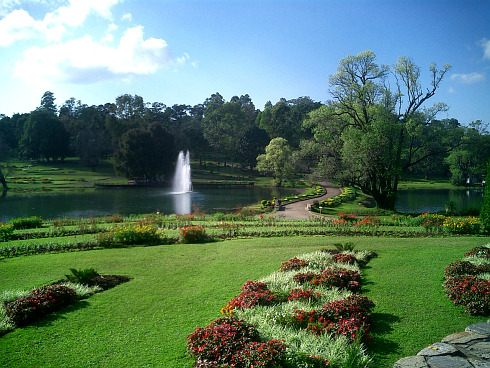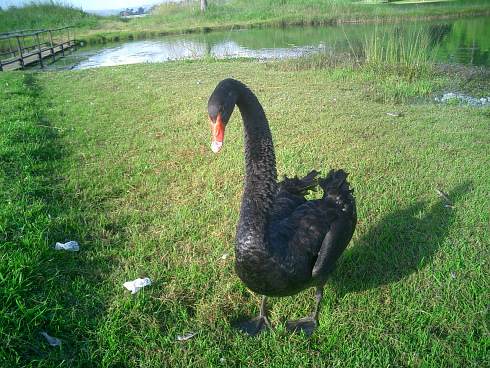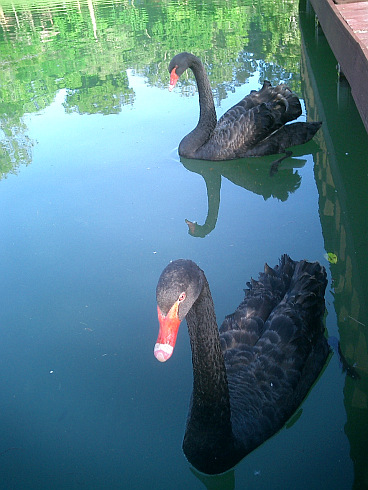 ---

Burma will become the main attraction in S.E. Asia as soon as the dictators fall.
It has more numerous stunning islands (currently very inaccessible) than Thailand,
more temples than Cambodia, more tribes than Vietnam and is almost as laid back as Laos.
It's cheaper than most and weirder than all the above combined.
Only problem is that in a country with so many tribes civil war is
likely to keep visitors away when the regime finally falls : (